LightRay Media Capacity Report 2021.
The year 2021 saw a string of collaborative training and capacity building masterclasses for teens, campus journos, mid level journos…
---
The year 2021 saw a string of collaborative training and capacity building masterclasses for teens, campus journos, mid level journos and presenters across the Media ecosystem in Nigeria – print, online, social media, electronic broadcast and within schools in Nigeria.
With security and safety of lives and properties becoming the constant denominator of media press releases, political catastrophes, talk programmes and everyday conversations among the public and other stakeholders, it became crucial to address the sensationalisation and escalation of how media headlines, social media stories, misinformation and propaganda has enabled the making of demi-gods of politicians while stoking the flames of ethno-religious hate, emotional trauma and politics to go haywire.
As Consultants and facilitators, we handled training of Nigerian journalists from over 20 media houses from the BBC, Arise News, Kure Liberty TV, The Guardian, Punch, FRCN, Radio Now, and more, with the Africa Centre of Democracy and Development (CDD, Abuja) on Conflict Sensitive Reportage and Ethically Responsible Media Policies across all levels within the media organogram.
A similar media intervention was done with Premium Times at a roundtable with all top intelligence agencies and institutions across the military, police, navy, paramilitary, etc., in partnership with over 10 media organisations across Nigeria to bridge the gap between intelligence Intel directly received from the intelligence organs rather than via third parties or until misinformation has been perpetrated, that continues to see more damage control from the police, navy, and military rather than preventative management of security and intelligence gathering. It was unanimously agreed that having Nigerian journalists embedded and trained by the military will help bridge the misinformation gap and falsehood being propagated. Ejiro Umukoro, Chief Vision Officer of LightRay Media was the Facilitator of this roundtable put together by Premium Times.
In the area of capacity building, LightRay Media did a special training on Using Data to tell Stories with Code for Africa in a virtual online session. Using her data driven Pulitzer Centre featured stories, Ejiro Umukoro showed how Using data to expose gender based violence and abuse of children, inspired the Delta State Government to pass the VAPP Bill into an Act in DeltaState that has put the Child's Rights Committee to be on its toes to implement the Violence Against Persons Prohibition Act in Delta State. Students of mass communication from across 10 universities in Nigeria along with journalists from other parts of Nigeria joined in this online capacity training. Over 5 emerging student journos through mentoring and editorial services provided them by LightRay Media were able to publish their first beat report or investigate stories.
To end the year, between October and November 2021, LightRay Media organised a Mastermind Masterclass programmes for adolescents and practicing journalists in Delta State.
The Mastermind Masterclass Pro for journalists had over 100 registrations from members of Nigeria Union of Journalist, National Association of Women Journalists and other independent journalists and broadcasters in Delta State.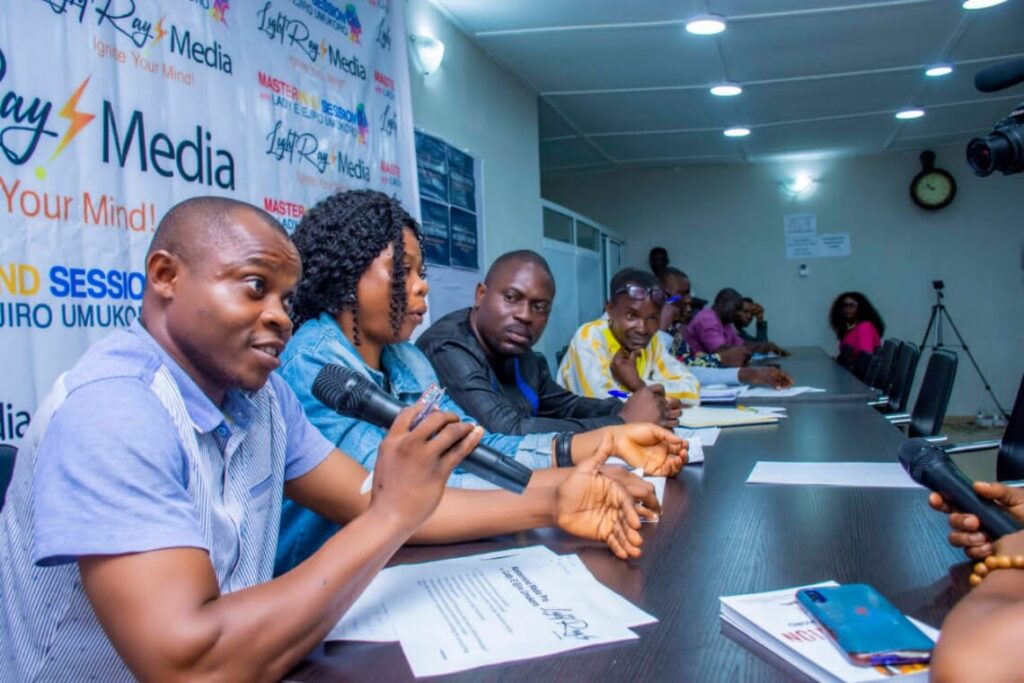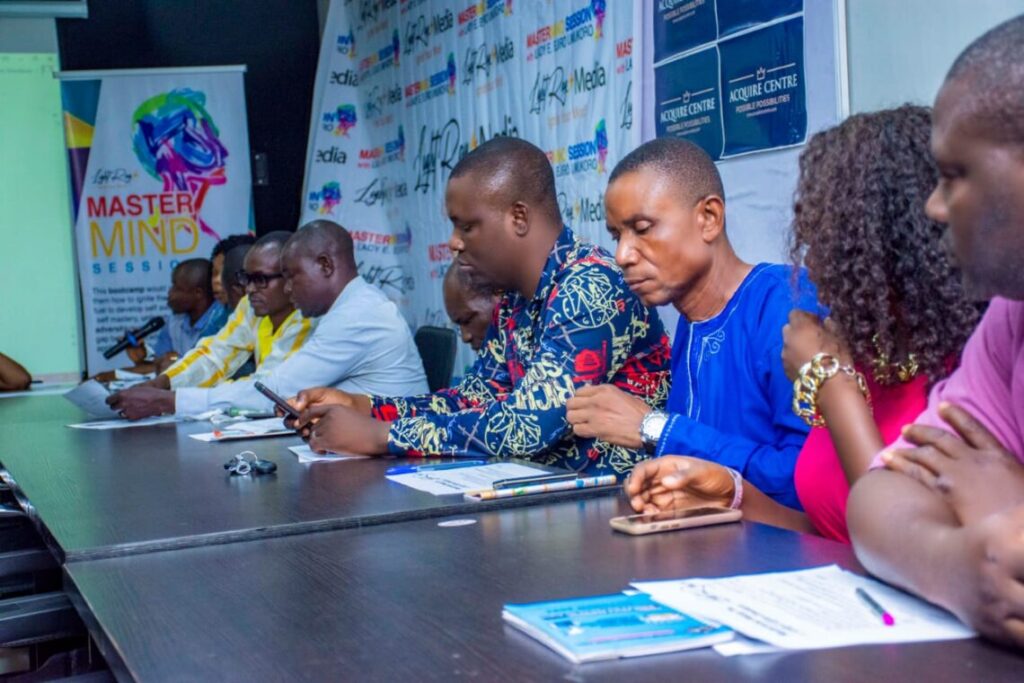 Journalists tasked on developmental, solutions journalism.
Journalists were tasked to delve into reportage that will effect societal development and solutions to problems.
The multi-award-winning journalist and author of Distortion, Lady Ejiro Umukoro put this together with LightRay Media and Aquire Centre, Effurun in Delta State.
Some issues discussed at the workshop included identifying the gaps in the media, why they exist, what can be done to address them and ways practitioners can collaborate to boost the profession and ensure its pride of place as the fourth estate of the realm.
The brainstorming session saw responses to posers, as well as exchange of ideas from over 20 journalists drawn from Warri, Sapele and Ughelli areas of the state.
They identified insecurity, inadequate training, poor renumeration and welfare package, as well as disrespect and intimidation of practitioners, as challenges to practising journalism in Nigeria.
Suggestions on how to address these gaps included the need for more team work and collaboration among practitioners and be willing to promote more unity among journalists and not the divide and rule political mentality that has swept thru the organised bodies of the media practitioners such as the NUJ, NAWOJ, independent Correspondents, etc.
Journalist were also impressed upon to learn to separate when they are writing a PR-News Report from a hard-core news report as their brand is properly managed as the Political season is upon them.
Ejiro Umukoro urged journalists across Delta state to pursue solutions and developmental journalism so as to carve a niche for themselves in the media world.
She also encouraged newsmen to grasp opportunities to train and self-develop in order to boost their reporting skills.
The Adolescents Mastermind Masterclass put together by LightRay Media as a giveback to society from Lady Ejiro Umukoro was designed to attract, build capacity and mentor adolescents who have strong creative minds in an environment where such creativity in writing, public speaking, spoken word artistry, broadcasting, etc., does not support their creative growth in becoming aspiring journalists, broadcasters and writers from early on in a preparatory way.
To give adolescents ownership of their abilities to excel in this field, they were taught the Special 5-Capacity Model created by Ejiro Umukoro to identify, harness, and leverage on even with their academics in readiness to own their space in the media ecosystem. Over 100 adolescents and parents attended this Creative Masterclass.
The Year ended on a high note with several awards for Lady Ejiro Umukoro, LightRay Media and where as General Manager of MEGA 89.1FM she was recognised for her reviving the Creative Economy and running a radio station with Impact in Delta State for the following:
1. Award of Excellence for Outstanding Investigative Journalism and Media for Impact
2. Award for Excellence in Support of Youth Development in the Niger Delta
3. Award for Excellence in Contribution to Innovative and Creative Development
4. African Leadership and Social Impact Awards in the USE OF MEDIA FOR DEVELOPMENT
5. MOST INFLUENTIAL LADY OF THE YEAR In Recognition for Distinguished Contributions to Human Capacity and Enterprise Development.