Remembering Nigeria's Tallest Man Ever – Dr. Raphael James Pays Glowing Tribute
If you ask any Nigerian if there was ever a tallest Nigerian Man alive? Many will stare back at you blank. And yet, today, he is only recently remembered to have ever lived now that he has passed on.
Born in (1975), Afeez Agoro Oladimeji's career spanned across being a model, an actor, and a reality TV Show Star.
Dr. Raphael has this to tell us in his tribute to the Tallest Man to have graced Nigeria in recent years.
---
Rest in peace, Nigeria's tallest man, Giant Afeez Agoro Oladimeji who stood at 7 feet 4 inches (2.24m), and was also the second tallest human in West Africa. Giant Afeez, a product of St Finbars College Akoka, was a brand that the entertainment industry was supposed to use and make records, but we did not.
He tried his hand at Basket Ball in the USA before returning to Nigeria, because of the massive pains on his knees and he was dragged into Nollywood, he lived at Community Road, Akoka, and was married. He complained to me about how most Nollywood Producers used him and paid him peanuts, and we agreed to work on a movie after my heart, where he was to play a key role, all that is now history.
On April 16, 2018, he was our guest at the CRIMMD. On April 24, 2018, I made a post soliciting financial assistance from Nigerians to enable him to participate as Nigeria's representative at the 'SAS PARC SAINT PAUL' of France's World Tallest Men Conference from May 31 to June 3, 2018.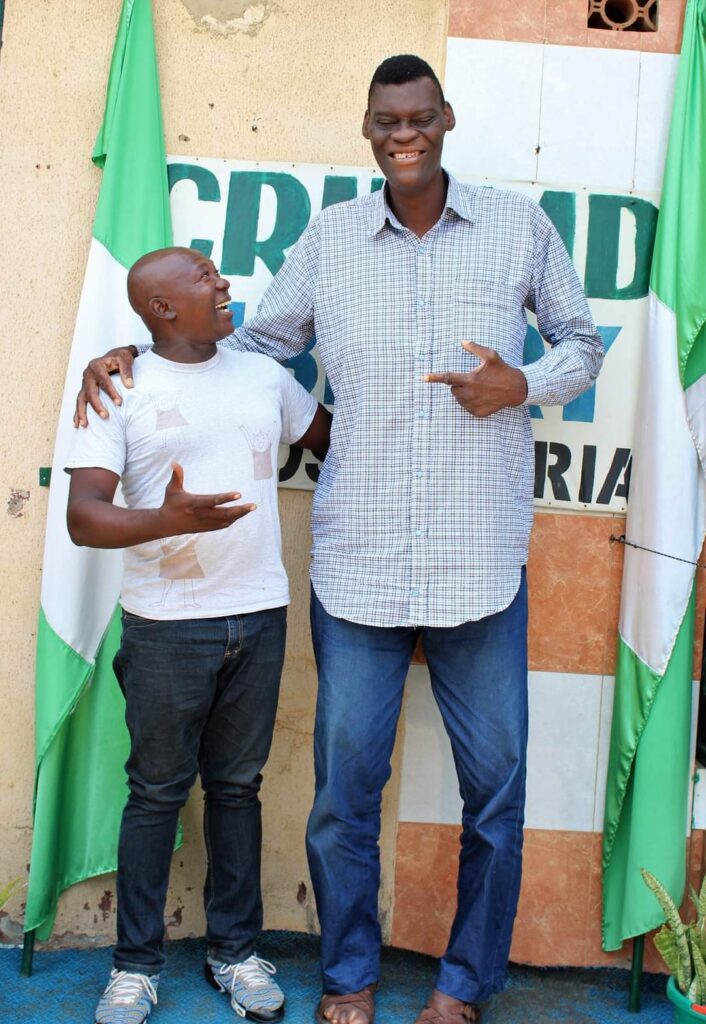 Unfortunately, we were unable to raise the required fund, despite all our efforts, so he missed the conference.
On May 25, 2019, he was yet our guest for a second time, About two months ago he called to tell me that he has been ill and needed support and now he has moved on to rest in peace. Rest in Peace Giant.