Period-poverty in Nigeria: women championing how to address unhygienic menstrual management practice
As young girls pass through the rites of passage into womanhood defined by the appearance of menstrual periods, many who live in disadvantaged communities, in extreme poverty, or poor countries where Maslow's Law of hierarchy gives preemence to stomach survival rather than safe and hygienic menstrual cycle of girls and women has now become a cause for concern.
In this solutions journalism focused piece, we examine how period poverty is being addressed one step at a time in some parts of Nigeria by women taking action to address this gap.
---
By Emmanuel Oluwadola
Rotimi Temitope's transition into adulthood started at age 13 while she was in Junior Secondary School (JSS1). Her first period brought about intense shame when a classmate pointed out the stain on her skirt. Having lost her mother, she lived with her grandmother, her sole sponsor.
"I saw my first period when I was in JSS1. When I was 13, in the classroom, one of my classmates told me about the stain on my skirt. I was shy and ashamed, as at that time, I had lost my mum. Ignorantly, I folded tissue paper into my private part but in a few minutes, it got soaked and dissolved. When the tissue paper fell on the ground, I walked away as if it did not belong to me.
"My grandma, who I stayed with, found out I had started menstruating. She tore one of her wrappers into pieces for me to use. Then, I regularly washed it and I used it for some months," Rotimi explained.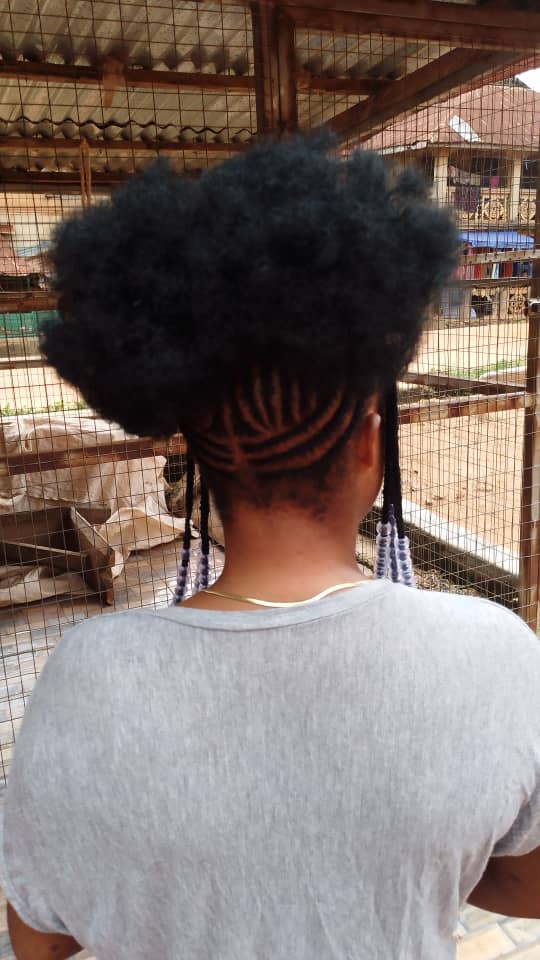 Twenty-year-old Johnson Mary Iyanuoluwa, at Idanre Ondo State, aspiring for admission into a higher institution amidst economic hardships faces the challenging reality of managing her menstrual period every month. Due to financial constraints, she resorts to using tissue paper, at other times when she has no choice she resorts to using pieces of cloth instead. "I am a student seeking admission. During my menstrual period if I don't have money to buy pads I will use a piece of cloth and most times I make use of tissue paper. I don't feel comfortable using them but since I can't afford them I don't have any other option than to use them," she narrated.
Mary's plight shines a light on the struggles many young girls face during their menstrual flow, highlighting the urgent need for accessible menstrual hygiene resources and support in disadvantaged communities.
Period poverty is the inability to purchase the items required to maintain a healthy menstrual period. Due to poverty, high prices and lack of access to menstrual sanitary products, most girls are faced with the problem of maintaining a healthy menstrual life.
According to the United Nations Children's Fund (UNICEF), 1.8 billion females menstruate every month and millions of these girls are unable to manage their menstrual cycle healthily. WorldBank also revealed that an estimated 500 million women worldwide lack access to menstrual products and adequate facilities.
Financial limitations to access sanitary pads force 80% of young Nigerian girls to secondary school dropout. Over 37 million adolescent girls and women of reproductive age due to high cost can not afford menstrual hygiene products.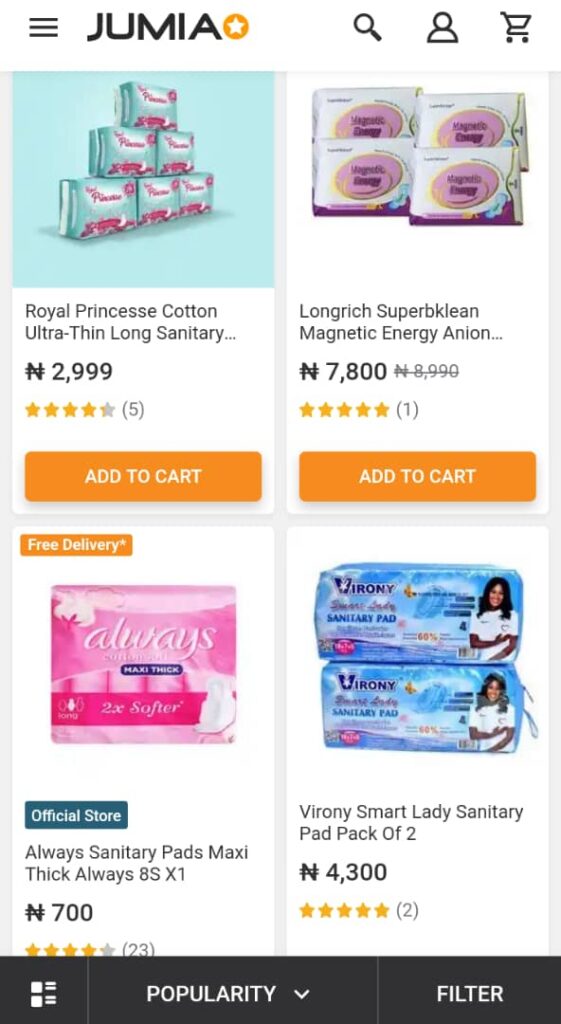 Victory Bassy, a 16-year-old girl, wishes she could afford to use pads as her preferred choice, however, that often is not the case as she explains. "I make use of only pads since I started menstruating. I don't like to use tissue paper like some of my friends because I always prepare for my period. But the only problem is money to buy the pads for the next month," Bassy said now faced with hard financial time.
A high percentage of girls resort to alternatives such as the use of rags, tissue paper, cotton wool, low-quality pads and other health-risk materials due to a major reason attributed to period poverty.
Effect Of Fuel Subsidy Removal
The sudden increase in prices of goods and services across the board in Nigeria after the announcement of the removal of subsidy on premium motor spirit (petrol) has affected the livelihood of citizens in the country, as a crude oil-dependent nation.
A recent market survey revealed that the current market price of menstrual sanitary products both online orders and physical sales has increased by 33.33 per cent on average.
A pocket-friendly pad increased from N150 to N250. A pack of period pads was sold at N1350 against N1200. Other prices depend on the brands, quality and quantity.
Unhygienic Practice Can Lead To Health Complications- Health Expert
A community health nurse in Akure, Alawode Oluwafunbi, berated the unhygienic use of tissue paper, rags and other health-threatening materials during the menstrual period, warning that this could lead to serious health complications.
She stressed that "free and regular access to sanitary pads, can help to stop unhygienic practice during the menstrual cycle of girls," adding that using unauthorised alternatives to manage menstrual flow can aid the growth of certain bacteria such as pelvic inflammatory infection which can lead to infertility and can affect girls' sexual reproductive organs.
Giving a bit of medical advice, Alawode suggested that if girls or women are to make use of clothes as an alternative, "it must be cotton materials that can absorb well and must be changed regularly after it has been used. It must be disinfected through thorough washing, dried and well ironed.
"Most health risks associated with repeated use of clothes, if not thoroughly washed, is that it can cause a lot of infection because blood is a breeding ground for most infections," she said.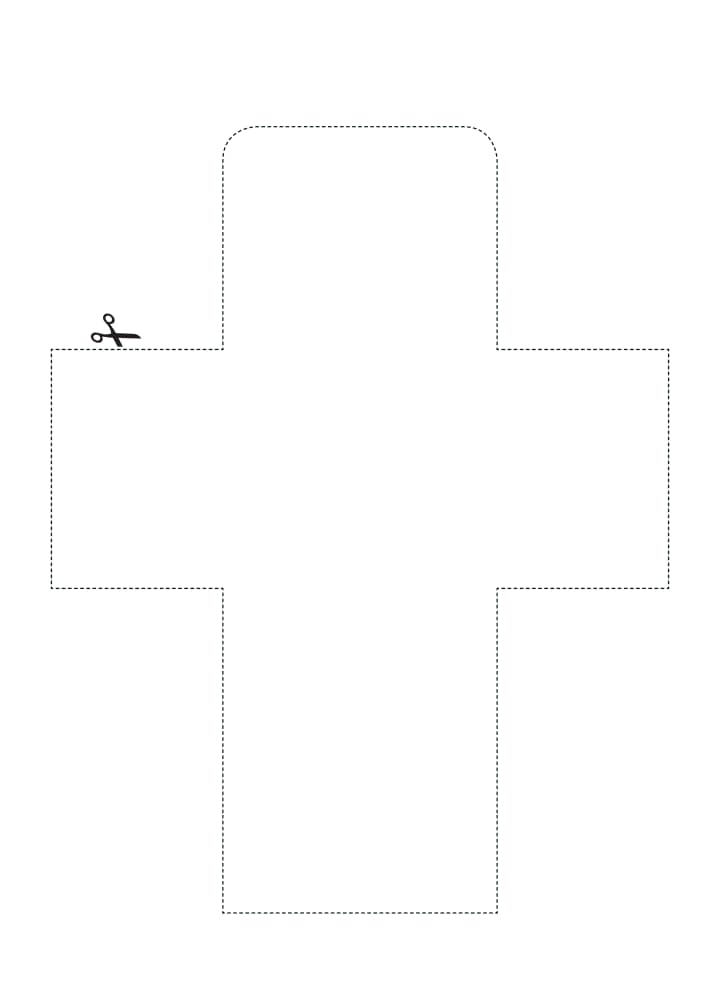 Hope For Girls
Detailing how girls and women can make their reusable pads, the pioneer of Pad Naija Girls Initiative, Miss Jegede Marvelous highlighted that materials such as Ankara fabric or any cotton fabric, warden (popularly called breast pad), Sieve net (Pap sieving type), button, scissor, sewing machine or thread and needle, all will be needed.
Explaining further she stated that the Ankara fabric or cotton fabrics will serve as the outer layer to cover the warden and sieve net. The warden will serve as the absorbent layer that will absorb the blood. The sieve net is used as the back cover to prevent blood from staining the pants. A button is required to attach the reusable pad securely to the pants.
For the additional cutting and sewing materials, she said, the scissor is essential for cutting the fabrics and shaping the pad. If a sewing machine is not available, the fabrics and components can be sewn together by hand using a needle and thread.
For step-by-step instructions on how to make your eco-friendly reusable pads, Jegede recommends guidelines provided by Action Aid.
Commercialising Reusable Pads
Shedding light on how girls can commercialise reusable pads, a pad advocate, Miss Benny Faith explained that after learning how to make reusable pads, women or girls can calculate the cost of producing these reusable pads, selling them at a price slightly lower than the regular market rate.
"Unlike disposable pads, these reusable ones can be washed, making them a more sustainable option. Each pack could contain four pieces. To maintain hygiene, these pads can be washed and dried under ultraviolet rays.
"Using cotton for the inner padding is a healthier choice compared to gel pads, especially for women. After production, they can seal the pads and customize the packaging using materials like nylon, ziplock bags, boxes, or any affordable option," she explained.
Benny added that by marketing these reusable pads, females will be inclined to buy them due to their affordability, reusability, and hygiene benefits, stressing that those who make these pads can educate others about their advantages over regular pads, emphasizing their cost-effectiveness and the ability to be washed, making them a practical choice for women's hygiene needs.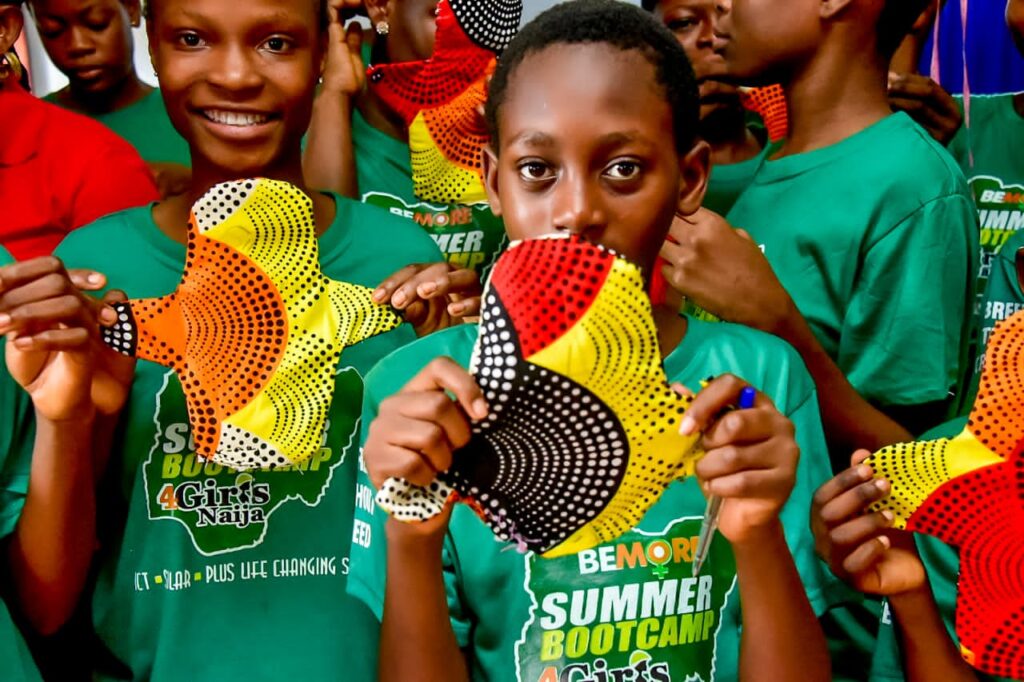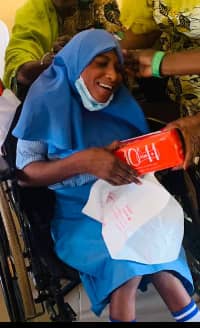 At Cheshire High School, Eleyele, Ibadan, a young woman living with disabilities is provided with free pads.
Government Should Consider Pad Banks, Palliatives And Remove Taxes– Experts
Experts have suggested that establishing and implementing pad banks in schools, and allocating palliatives for girls and women to allow them to have access to pads easily can solve the problem of period poverty and out-of-school girls.
Reacting, The Ondo State Special Adviser to Governor on Gender, Mrs Olamide Falana, confirmed that the current inflation in the country is a double jeopardy, most especially for indigent young girls whose parents are low earners, as the cost of living and the price of commodities has increased across the country.
Falana added that some girls subscribe to negative vices as a way of getting over the challenge of purchasing the required items for menstrual hygiene which can be detrimental to their health and safety.
She, however, suggested that the government can help a girl child by removing taxes and VAT on menstrual pads, and at the same time create an enabling environment for companies to enter the market, promote competition and reduce production costs.
"When the government removes taxes and VAT, it will bring down the cost of production and this will also help the pads producers make the commodity available for girls who require it. When there is an increase in the number of companies that produce such items, there will be a high level of competition. This will bring economics on a scale and help bring down the cost of production.
"And what we have always advocated for is that pad banks should be made available in schools. When schools have pad banks, young girls can easily walk to the pad bank and obtain one while they are in school. They won't have to fear staying at home during school days, or the fear of having no pad to change, especially for those who may have high menstrual flow," she noted.
Falana acknowledged that high cost, assessing the number of girls and the number of pads each girl may use monthly may pose a challenge to equal treatment by the government across the country. Nevertheless, she urged that measures should be in place and girls must not be neglected.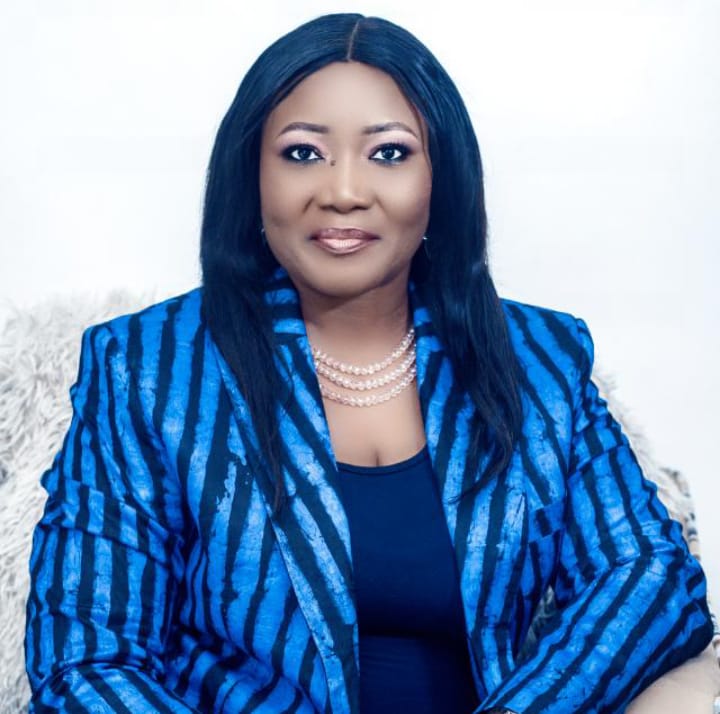 Champions of Period Poverty eradication in Nigeria: Mrs Anike-ade Treasure and Mrs Olamide Falana, Special Adviser to Ondo State Governor on Gender.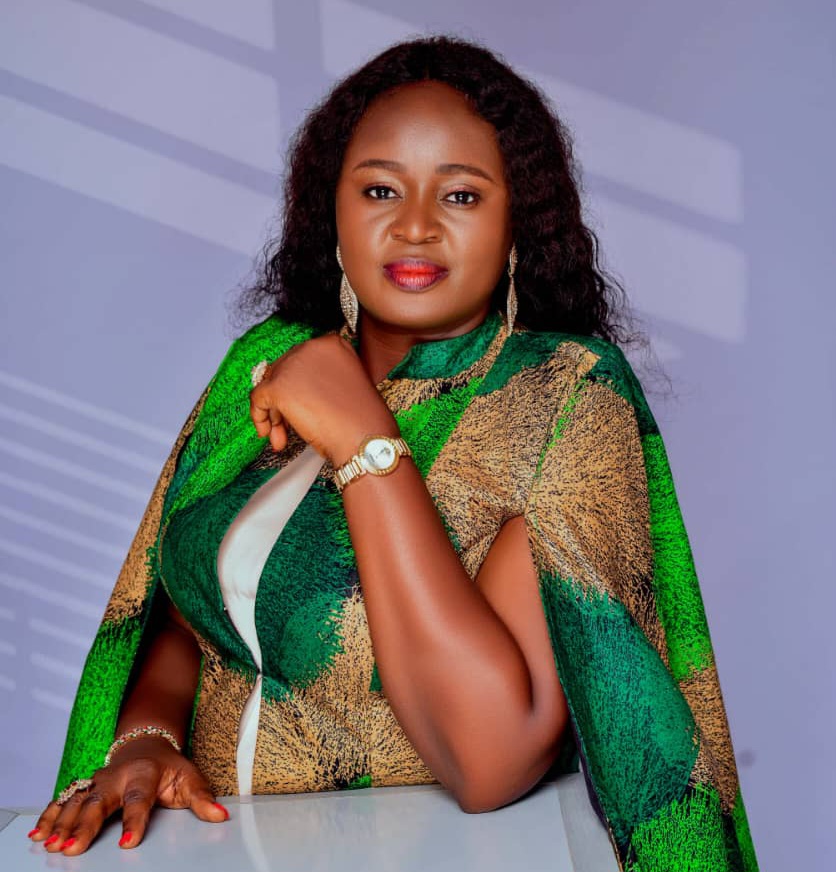 On her part, the convener of a Sanitary Pads Media Campaign and advocate, Mrs Anike-ade Funke Treasure, highlighted that empowering girls through education is very important to discourage barriers such as stigmatisation due to menstrual stains, forcing girls out of school and undermining their confidence.
"We heard of palliatives here and there, but we haven't seen any of the State Governors or government talk about giving substances to women from this palliative fund or materials that can be helpful for girls' menstrual period.
"The government should start looking at providing free access to sanitary pads for our girls. Our government should be able to at least provide two packs of sanitary pads for these girls. Nigeria is dependably a wealthy nation. We can afford it," she noted.
Mrs Funke further suggested that free pads for women and girls can be achieved via a public-private partnership, adding that education is the best empowerment that the government can give. "This is where we begin to talk about menstrual equity because boys don't menstruate, it's girls that menstruate. And if this is going to be a barrier for them to access education then our government should be able to do something to encourage them to have this education," she explained.
Roles Of Parents And Society
Gender advocate, Olamide Falana, charged parents to be responsible and responsive in educating their girls about life and menstrual health, adding that they should strive to provide for their daughters during their menstrual period and other times.
She emphasised that the society must also play its role of fighting against the ill-treatment of girls but allow adequate orientation about menstruation because girls are products of the community, hence, they should be looked after.
A parent, Mrs Olutola Agbelusi emphasised that the menstrual period is a sign of the puberty stage in a girl child, hence mothers should take time to educate their girls on what to do and how they should take care of themselves, especially in the area of sanitation. She urged both parents (father and mother) to always endeavour to buy enough, good underwear and other sanitary items to avoid infection.
Nigeria can learn from Scotland in the United Kingdom that made the record of being the first country to offer free menstrual products to those who need them in a bid to address period poverty.
this story is supported by LightRay! Media in promoting and advocating for the rights of girls and women and their wellbeing.