TETFUND: Ukodhiko attends Reps investigative Adhoc Cttee meeting
The controversial TETFUND undergoes investigation by the Adhoc Committee set up to look into issues of leakages, gaps and financial budgetary accountability regarding the N2.3 trillion education tax from TETFUND. Chaired by Hon. Wale Oke, and in attendance with other key Committee members is Hon. Ukodhiko Ajirioghene Jonathan representing Isoko Federal Constituency.
---
By Ajiroghene Oreh
The member representing Isoko North and South Federal Constituency, Hon Jonathan Ukodhiko on Monday attended the Investigative Adhoc Committee meeting of the House of Representatives, to investigate the alleged abuse of N2.3 trillion education tax by the Tertiary Education Trust Fund (TETFUND).
The inaugural meeting of the Committee was held at the National Assembly Complex and it was presided by the Chairman, Hon Wale Oke representing Obokon/Oriade Federal Constituency.
Hon. Oke during the inaugural meeting attended by all the committee members, explained that the investigation is sequel to the motion sponsored by Olusola Fatoba, Hon. David Fouh, and Hon. Zakari Nyampa.
The meeting is part of the legislative investigation process, which include evidence gatherings on how TETFUND had managed the funds totaling N2.3 trillion naira from the Tertiary Education Tax from 2011 till date.
The committee chairman, Hon. Oke further said, the inaugural meeting was to set up all the necessary templates that would be followed in the investigatory processes of the committee.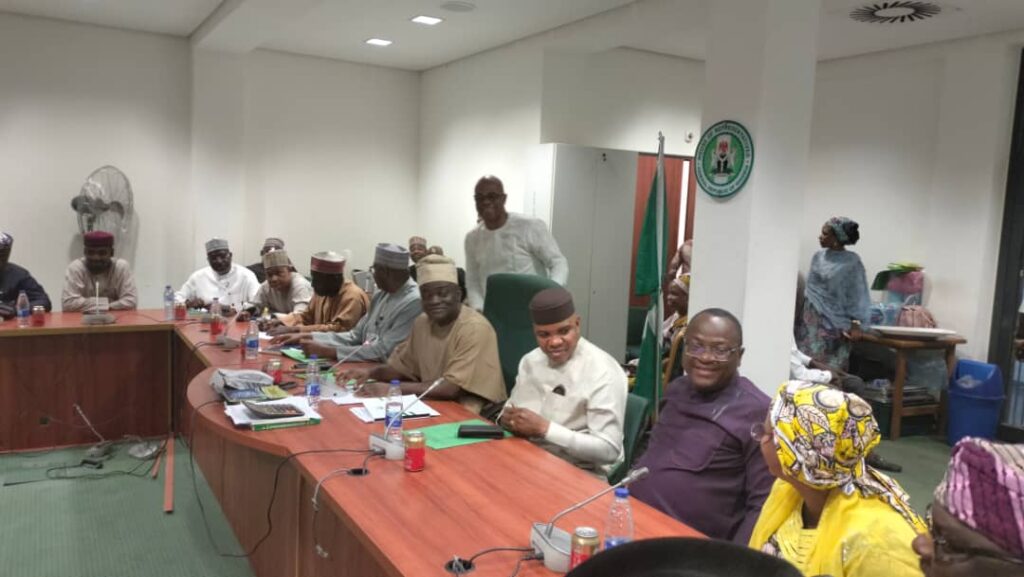 Members of the Adhoc committee promised to carry out the task saddled on them without fear or favor as the investigation is not a witch-hunting exercise.
The committee members further promised to discharge their assignments for the attainment of the Federal Government's aspiration of quality tertiary education for all young Nigerians.