From Road Sweeper to CEO: The Inspiring Story of Favor Ejokwo's Journey to the Top
Nigerian youth who refused to japa as a option, are intentionally choosing not to wait for elected and appointed officials to make their Nigerian Dream come true. They are taking the bull by the horn and running with far reaching impact and scale. Driving this narrative and change, is Favor Ejokwo from Delta State, a young enterprising environmental recycling business owner.
---
By: Roland Bayode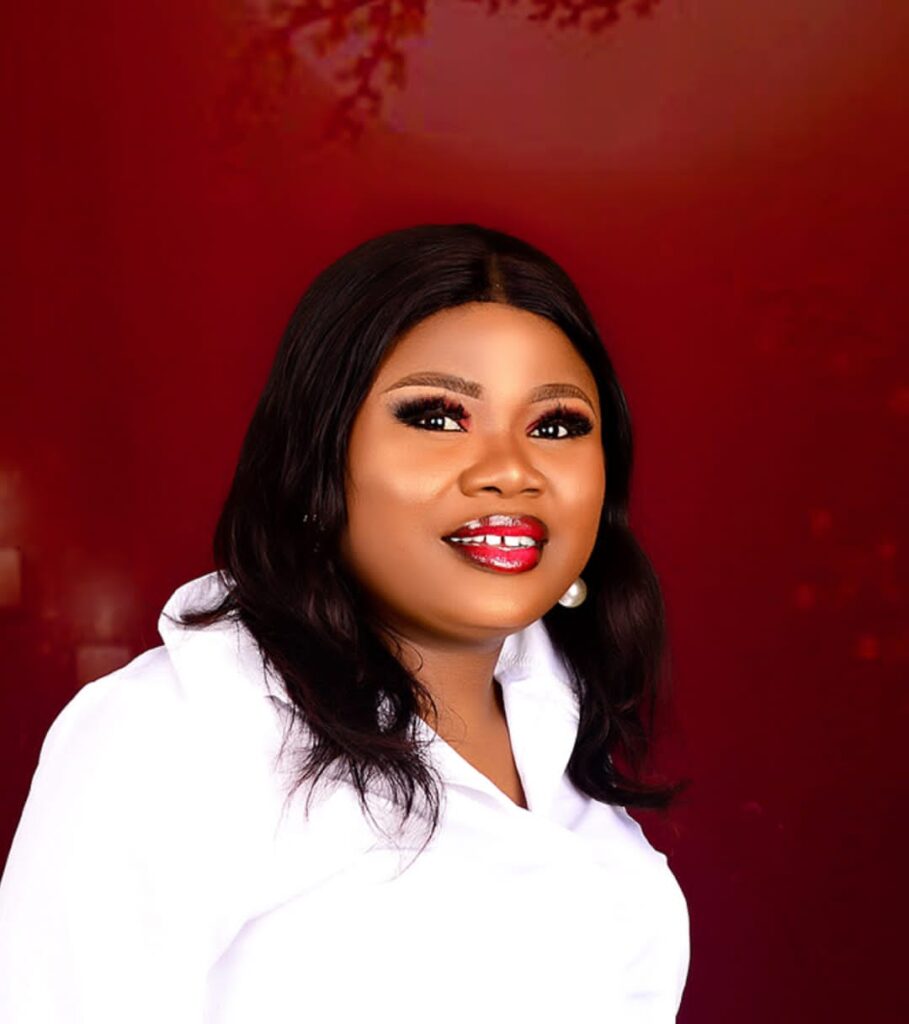 Ejovwokoghene Eguolo – the name that is on everyone's lips! From being a humble road sweeper in the bustling city of Asaba, she has now soared to the heights of success, securing the prestigious HerEconomy's N1.5M winner award. But her rise to success was no easy feat. In an exclusive interview with LightRay Media, Ejovwokoghene Eguolo also known as Favour Ejokwo on her Facebook profile shares the gripping tale of her journey – one that took her from the broom to the boardroom, catapulting her from relative obscurity to global recognition.
We delve into the remarkable story of how this once-unknown individual defied all odds, overcame incredible adversity, and achieved the impossible dream of becoming a remarkable CEO.
How did you learn the business side of your hustle, and what strategies were most effective for you?
After scouring the internet and watching countless YouTube videos on upscaling, I found the inspiration I needed to kickstart my furniture design business. At first, I started by replicating existing designs I stumbled upon but eventually, my creativity started to flow, and I found confidence in creating my own unique pieces. To ensure success with my business, I knew that simply focusing on making a profit wouldn't be enough. Instead, I concentrated on showcasing my products and making sure they were well received by my audience. By prioritizing quality and popularity over profit margins, my business has since thrived beyond my wildest expectations.
Can you talk about a specific opportunity or project that was particularly meaningful or memorable for you?
In 2021, my business received a major boost when we won our first grant from the Dr. Paddy Foundation. This grant allowed us to purchase necessary equipment that we needed to create amazing furniture designs that would set us apart from our competition. Fast forward to December 2022 and we received one of our first bulk orders for six sets of chairs – it was a truly memorable experience that felt like we had broken the jinx in business!
How did you cultivate and maintain your passion for your craft?
My vision to transform waste into a sustainable stream of income came from my years of working as a road sweeper in Asaba. Through this experience, I developed a deep interest in the environment and a desire to not only add value to waste, but to redefine it in a way that would benefit the community. My passion for this goal has only grown stronger over time, and I have focused on achieving small goals along the way to maintain my momentum. I am committed to creating a sustainable future by revolutionizing how we view and manage waste.
Tell us about your HerEconomy journey, how did you know about them and what was the process of selection that took you to the final?
I was an avid follower of HerEconomy for years but didn't really participate in any of their programmes. It was not until this year I was inspired to apply for the challenge. The unique process involved creating an entry video, followed by progressing through the first and second stages before ultimately pitching my business idea to the judges. It was truly an unforgettable experience – one that I wouldn't trade for anything in the world. I came away from the challenge feeling more confident and empowered than ever before, and I'm excited to continue pursuing my entrepreneurial dreams with the support of HerEconomy behind me.
What have you learnt from joining HerEconomy?
Participating in the HerEconomy challenge was an eye-opening experience for me. From creating an entry video to progressing through the various stages and ultimately pitching my business idea to the judges, the process was both challenging and rewarding. I was not only watched and listened to, but the judges also provided guiding tools to help my business in different aspects, which was invaluable. Their support and insights have given me the confidence and tools to continue growing my business and pursuing my entrepreneurial dreams.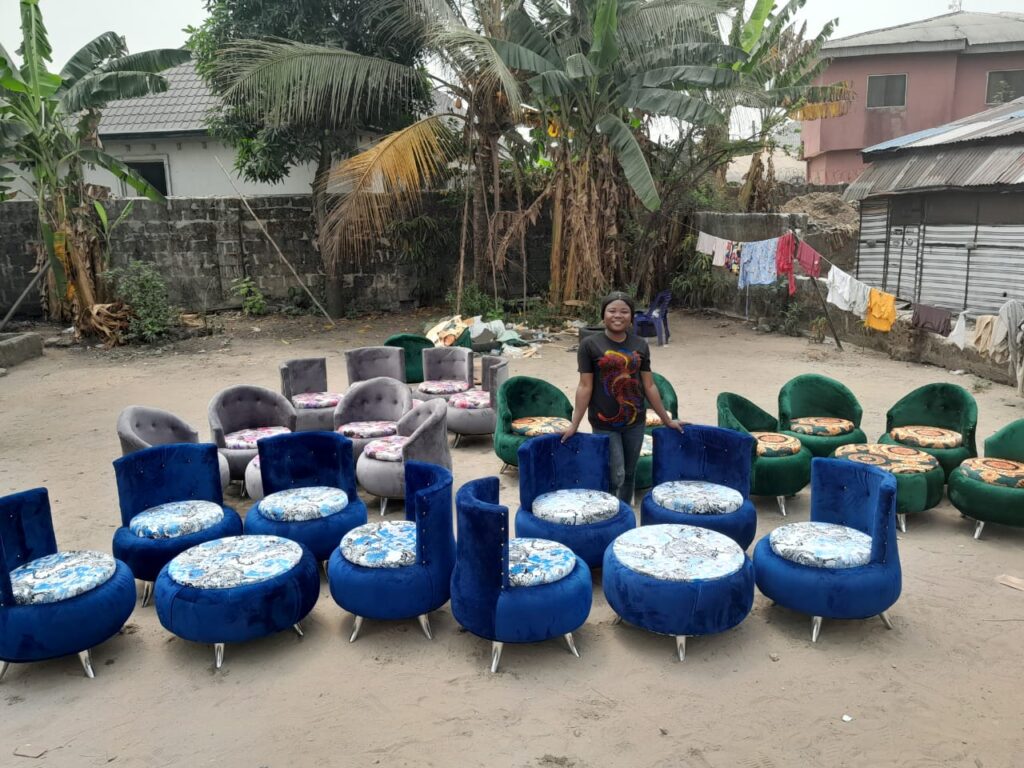 How do you leverage social media and other platforms to market yourself and reach new audiences?
Social media has played an integral role in the success of my business. With Facebook as my primary selling platform, I've been able to generate a total of 3.2 million sales, all from the social media space, without the need for a physical shop or production center. And with two new deals closed on Facebook just this evening, I know this number will continue to grow. In today's market, having a strong social media presence is key to the success of any business, and I'm grateful to have been able to leverage these platforms to reach a wider audience and drive sales.
How did you develop grit and emotional intelligence, and how have those qualities helped you succeed?
I can't really tell, let's just say it's God's work.
Can you discuss a time when you had to navigate a difficult situation or setback in your career, and how you overcame it?
In the earliest stages of starting my brand, my focus was primarily on securing grants and support to push my idea forward. Unfortunately, I was met with countless rejections and "no's", which left me feeling frustrated and close to giving up. However, I eventually realized that I needed to let go of these negative thoughts and instead shift my focus towards putting my products in the market and building my brand. It was this shift in mindset that ultimately helped me gain the traction I needed to grow my business and achieve my goals. While grants and external support can certainly be helpful, there's no substitute for grit, determination, and a willingness to pivot and adapt in the face of adversity.
How did you go about creating and growing your network, and what role has it played in your success?
One of the keys to my business growth has been identifying the right audience on social media and building strong connections with them. By following up with these individuals and engaging them in a meaningful way, I've been able to build trust and credibility for my brand, which has allowed me to run a successful business. These connections have been invaluable, as they've helped me tap into a larger audience and attract customers who are more likely to enjoy my products or services. In today's digital age, having a strong social media presence is essential to building a successful business, and I'm grateful to have been able to leverage these platforms to connect with like-minded individuals and grow my brand.
How did you balance satisfying your clients' needs with staying true to your artistic vision?
At our production center, we always prioritize our clients' needs and preferences when it comes to design. By actively engaging with our clients and soliciting their feedback throughout the design process, we're able to make adjustments and enhancements to ensure that the end product is truly personalized and satisfies their unique requirements. Moreover, we always make sure to educate our clients about our furniture offerings and ethos before entering into any business dealings, which helps to lay a strong foundation of trust and transparency right from the start.
Kindly describe how it was like to you while growing up?
I faced significant hardship growing up, as my family was one of the poorest and largest in our community. We struggled to even afford a single meal each day, which made life incredibly difficult. However, this experience taught me the value of resilience, hard work, and determination, as we had to find creative ways to make ends meet and overcome our challenging circumstances. While it was an incredibly tough situation, it also instilled in me a deep sense of empathy and compassion for those who are facing similar struggles, and motivates me to give back to my community and help others who are in need.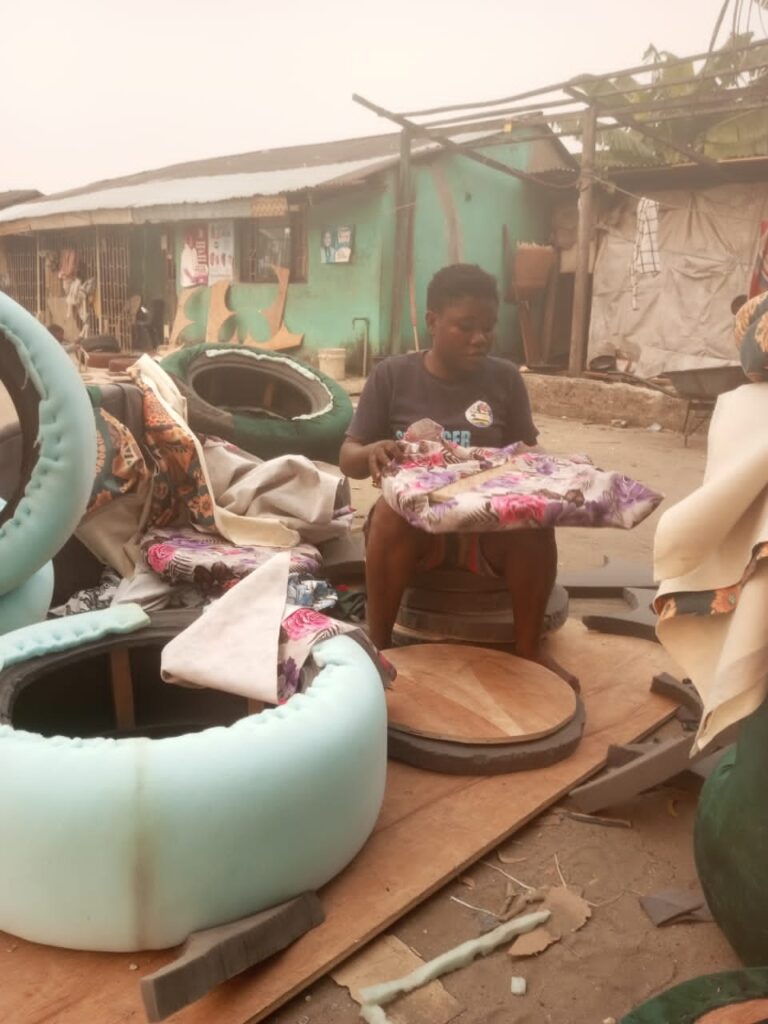 What are some of the biggest challenges you faced while building your brand?
Starting and growing a business can be challenging, especially when you lack guidance and support from those with experience in your area of business. The financial aspect was a major setback, as money is often necessary to achieve goals that drive the vision forward. Government involvement is at its lowest if not at all, but their support would have made a whole lot better."
What advice would you give to other aspiring entrepreneurs who are trying to build their own brand or business?
My advice to anyone facing difficult circumstances is to never give up, no matter how bad things may seem. Believing in yourself and your abilities is absolutely essential, especially when facing adversity. Additionally, I firmly believe that putting God at the center of everything is key to success, as faith can provide the strength and inspiration needed to overcome even the most daunting challenges.
It is also important to surround yourself with like-minded individuals who can support and uplift you, both personally and professionally. This includes following people on social media who can help impact and grow your business, as well as never getting tired of marketing your products and sharing them with others. Remember, success is not always about having the most resources or the most favorable circumstances, but rather about having the resilience and drive to persevere in the face of obstacles. With hard work, determination, and faith, anything is possible.
How does using Car tires reduce footprint?
Burning tires, roasting animals, and bonfire riots are everyday occurrences that releases large amount of carbon into the environment. The resulting carbon footprint can have serious consequences for the environment and human health. However, promoting the use of unique and affordable reusable tires into furniture can help reduce the amount of waste generated from tire burning, while also creating a sustainable stream of income for citizens. This approach can drive environmental consciousness amongst citizens, thereby reducing carbon emissions in the environment and contributing to economic empowerment.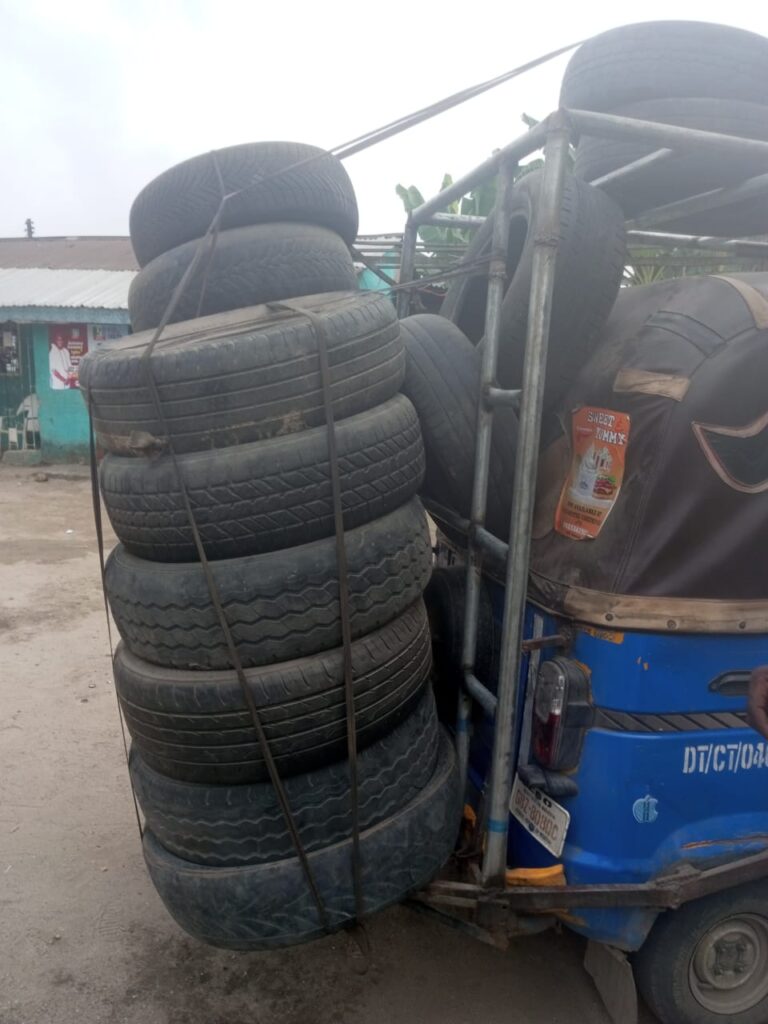 Who are the people who inspired you to remain on this journey or changed your view of things?
For me, one of the biggest sources of inspiration in my journey has been my son. Seeing him grow and thrive each day reminds me of the importance of never giving up and always striving to do better, not just for myself, but for those around me as well. Along the way, I've also been fortunate to receive support and guidance from various individuals who have helped change my perspective and push me towards success.
What are your 5 tips to young women trying to become entrepreneurs?
Being consistent, staying focused on your goals, trusting in your ideas, and putting in the necessary work is key to achieving success. It's important to remember that success doesn't happen overnight, and it requires a dedicated and sustained effort over time.
Along the way, it's also important to stay prayerful and cultivate a hopeful mindset, as faith can provide the strength and inspiration needed to overcome obstacles and persevere in challenging times. By staying true to your vision and remaining committed to your goals, you can make significant progress and achieve success, no matter how daunting the journey may seem.
What is the secret to balancing personal life and family obligations
Finding a healthy balance between personal life and professional goals can be difficult but important. While it can be challenging to prioritize what matters most, it's crucial to make time for both. Even if the balance is not yet perfect, it's beneficial to stay present and keep working towards finding the right amount of time for each aspect of life.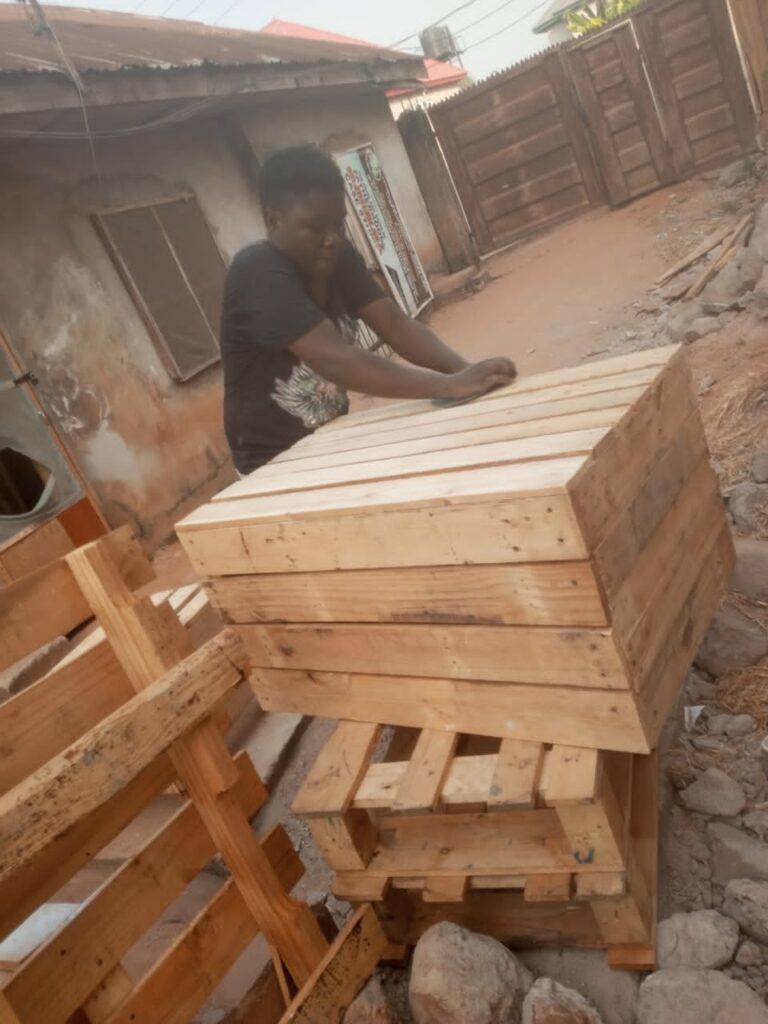 Favor J. Ejovwo's story of persevering through her journey from being a road sweeper to becoming a global entrepreneur and climate change advocate is a powerful testament to the importance of consistency and hard work. Through her unwavering dedication to her craft and her true passion for making a positive impact, Favor was able to channel her sheer creativity and translate it into personal and professional success. Her journey towards growth and transformation was fueled by her grit, emotional intelligence, and the right kind of network, allowing her to become the person she is today, fulfilling her potential and inspiring others.