Exclusive: Seeing The Practice of Journalism Through Ejiro Umukoro's Media Experience
By Muhyideen Kolawole Amidst Coronavirus pandemic after the closure of all tertiary intuitions, secondary and primary schools, Nigerian students' ambitions…
---
By Muhyideen Kolawole
Amidst Coronavirus pandemic after the closure of all tertiary intuitions, secondary and primary schools, Nigerian students' ambitions became shattered and blurred. This happened particularly, to students without handiwork or the ones with work but still have keen interest in personal branding. While wandering their ways without destination, Ejiro "Lady E" Umukoro (a multi award winning broadcast specialist and investigative journalist) organizes online media training classes for the young journalists in the West and East African countries. The training is not only about journalism orientation, as she emphasizes, it's more of personal mentorship which aims at bringing the best out of the participants. Four weeks after the mentorship guidance had started, Muhyideen Kolawole narrates his experience as a student of the class.
Before the class began on the 30th of August, Umukoro together with 'Fisayo Soyombo's webinar fliers first appealed to this reporter. Unlike Fisayo (the award winning Nigerian undercover investigative journalist), Lady E's profile adds a rear attribute, 'Broadcast Specialist' which makes her distinct. If broadcasting should be part of her career, this reporter thought, she must be an eloquent public speaker. But astonishingly, it's an understatement to say her profile is rich.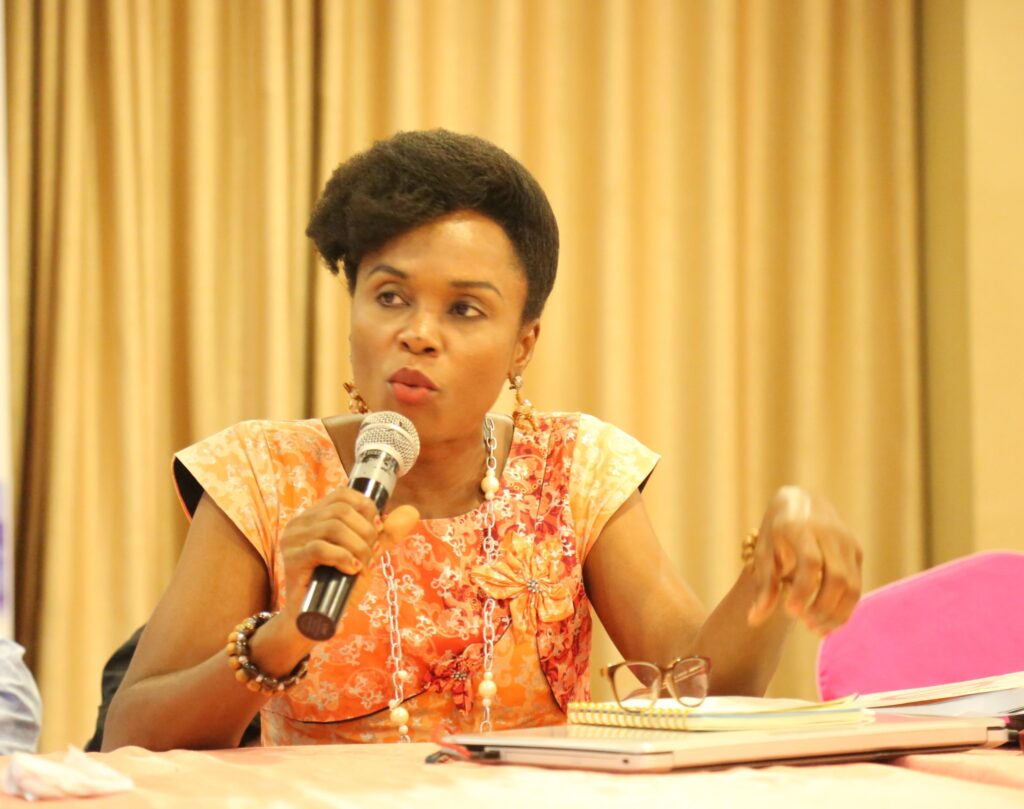 The Ice-Breaker
Every successful journalist has, at one time or the other, passed through some difficulties which makes the journey seem unrealistic but they kept moving because of the working drive they have instilled in themselves at the outset of the journey. To build this drive, the Investigative Journalist "digs into what truly drives you [as a journalist] and why".
"I've always believed that when one generation hands over the baton to the next generation, continuity of purpose and values are sustained then embedded.
"If you agree, brainstorm on what is your personal philosophy? Which organisations you know that mirrors your philosophy? What are your personal values or convictions that you'll never give up no matter what? Which organisations do you know of that shares same values and convictions as yours? What is your personal mission or passion in life that fires you when you wake up to make contributions, solves problems, create impact or stimulate meaning and purpose for you?"
This is the ice-breaker because, as she noted, like music instruments to a singer, "the more skills you have across the media ecosytem, the more you will be hired and the more you will earn even under a lockdown!".
Working Within The Media Ecosystem
It could be tough and rough through the system though, Lady E (Ejiro Umukoro) emphasizes; that being the best tool the world need would be the best decision ever. In the media space for instance, content creators, the likes of the investigative journalists, impact story writers, etc., will continue to make it best in the media.
Research skills are in high demand now, she says. "You can even set up as a specialised research firm and work virtually from anywhere and be in high demand. Media consultancy, writing press statements and releases, could also bring you some fortune."
The business of media mentorship; media training; online media promotions: SEOs, digital marketing, podcasting leverage and revenue generation; public relations firm (not fake or propaganda promoters), advertising firm, publishing and book authorship are all interning spaces one can explore as a career.
However, there are five capacities anyone who wants to climb to the top ladder of his or her dream should know. "The only way you can climb meaningfully up the career ladder is when you know yourself, your passion, your values, mission, talents and skills that will take you to where you want to go." Umukoro explains.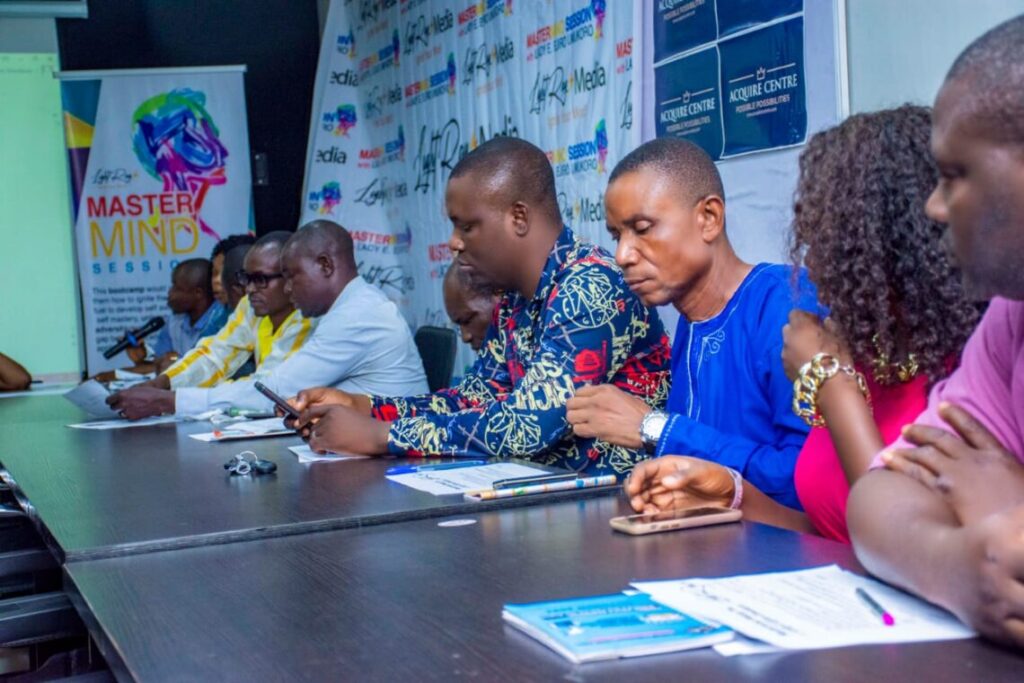 Becoming Your Best Version
Amidst Coronavirus pandemic, between May and July, Ejiro published her 8-part investigative series on sexual and gender based violence which was prompted by the curiosity of the current violence in the Nigerian society and without any grant (when she started the story)
Lady E broke many records: international interviews and recognitions, VAPP Act adoption, social justice among others just with this story. In fact, she achieved what she never knew the story could bring her. Fantastic? Yes, but behind the wow, there are salient keys to understand.
First off, her five capacities, mentioned above, drove her to write the story. Ranging from passion to the acquisition of necessary skills, nothing is achievable without extra work on oneself. Self development is the hallmark of progress, she explains. "Try to be around positive minds, the best of the people."
Second, never be discouraged. Umukoro's success wasn't without some challenges. She told the class that she "was told by those who are supposed to be friends and loved ones that I will never succeed if I follow my dream and path into the media," but still, she never quit.
"There was a time I was owed for one full year by my media organisation and I almost died due to lack of money to buy food, water or drugs. Some colleagues I discovered will go to any length to sabotage your work. And at a point I had to battle with and overcome health challenges," She narrates how her ordeals.
Third, take these along and be the best. Narrating her success story, the Broadcast Specilist encourages us to "become damn good writers, choose a topic and investigate well, reach out to as many media houses or connections you can get and lastly, your story must matter. Write to create impact."
In the second part of this training series, Umukoro explains the key concepts in journalism and tactful ways to become better at using tools in the media space. 
Muhyideen Kolawole is a student journalist, final year student of English Language and an African Liberty Writing Fellow.