My Media Story: Media Owners Need to Pay Well, not Just Better – The Accidental Radio Anchor, Adenike Lanlehin
In the media circles in Nigeria, it is not uncommon to stumble on the accidental radio broadcaster, journalist, media freelancer or newscaster.
But what is not quite common is to see someone who left broadcasting, got married, began to raise a family and chose to return to the game. When we had a chance to meet with Adenike Lanlehin, a Broadcast Anchor and Newscaster with a strong flair for holding her own on the news and current affairs programme with Fresh FM 105.3 Lagos, she captured quite eloquently her remarkable journey of Becoming in this exclusive interview with us at LightRay Media for this Special Edition on Nigeria Women in Media #NWiM.
Giddy up and let's take a ride with her, starting from the very beginning.
---
Did you think in all your wildest dreams that radio was going to be a career you'd pursue?
To be very honest, at the time I got on the radio, I had no inkling what I wanted to do with my life. I was 19 years old, and I needed to do my SIWES attachment, a three-month internship usually done by Polytechnic students after OND1. I'd gone to the radio station close to my school (Ogun State Broadcasting Corporation) to submit my SIWES letter. The then Head of Programmes, Bolanle Kareem, asked me to read a script, I read to her, and she told me I had potential, and that was it. The reason I went to OGBC was because I was studying mass communication, and the radio station was close by.
At what point did you experience a shift in your career that challenged you?
I think around the time we had a total programme overhaul at SplashFM and I was drafted from the afternoon belt, which was a light midday-show to anchor more 'serious' programmes like current affairs, interviews etc. This was 2011 or so. At the time, I didn't see myself doing well at it and to be honest, I did struggle. But now, I love it and I always will.
At the early stages of your career, what were some of the struggles you experienced?
I didn't believe in myself one bit! I probably would have gone farther in my career if I recognized half the talent that people saw in me by myself. I always thought people were insincere when they told me I spoke well, had a good voice, or that I was a good interviewer. Compliments meant nothing to me. It was like I was my biggest despiser.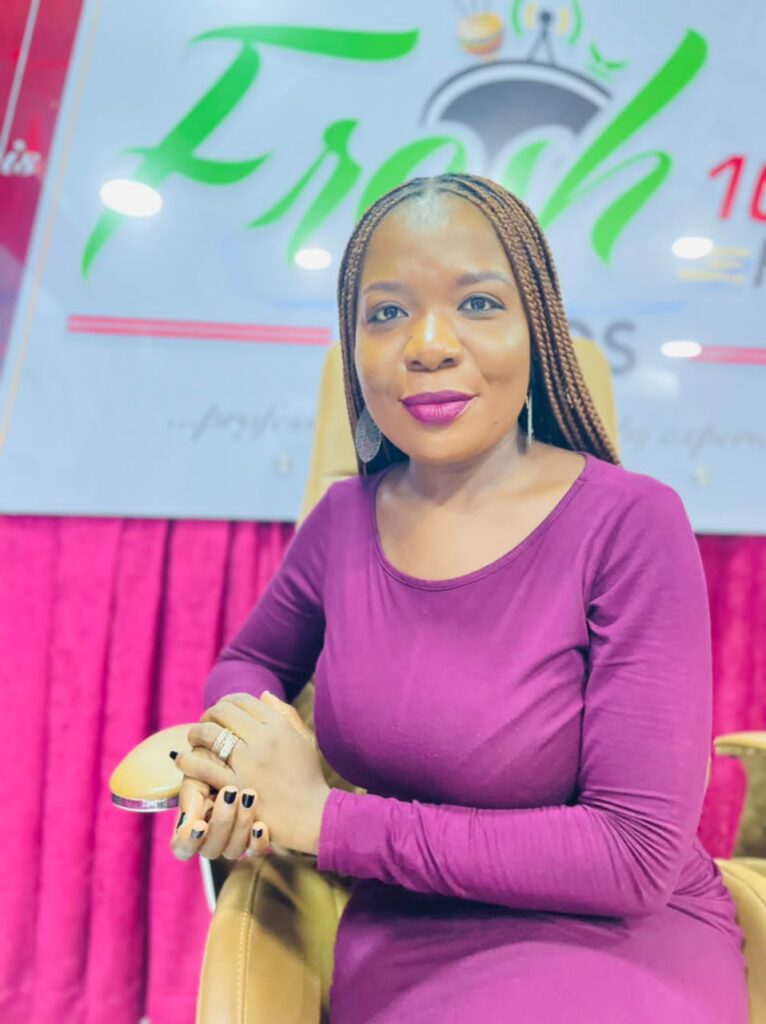 Adenike Lanlehin, Radio Anchor/Newscaster: Another challenge that some might probably find surprising was that I had serious self-esteem issues. It was why I couldn't socialize, network, or do all those things that came with the terrain of my industry. But I'm now more intentional in overcoming this imposter syndrome.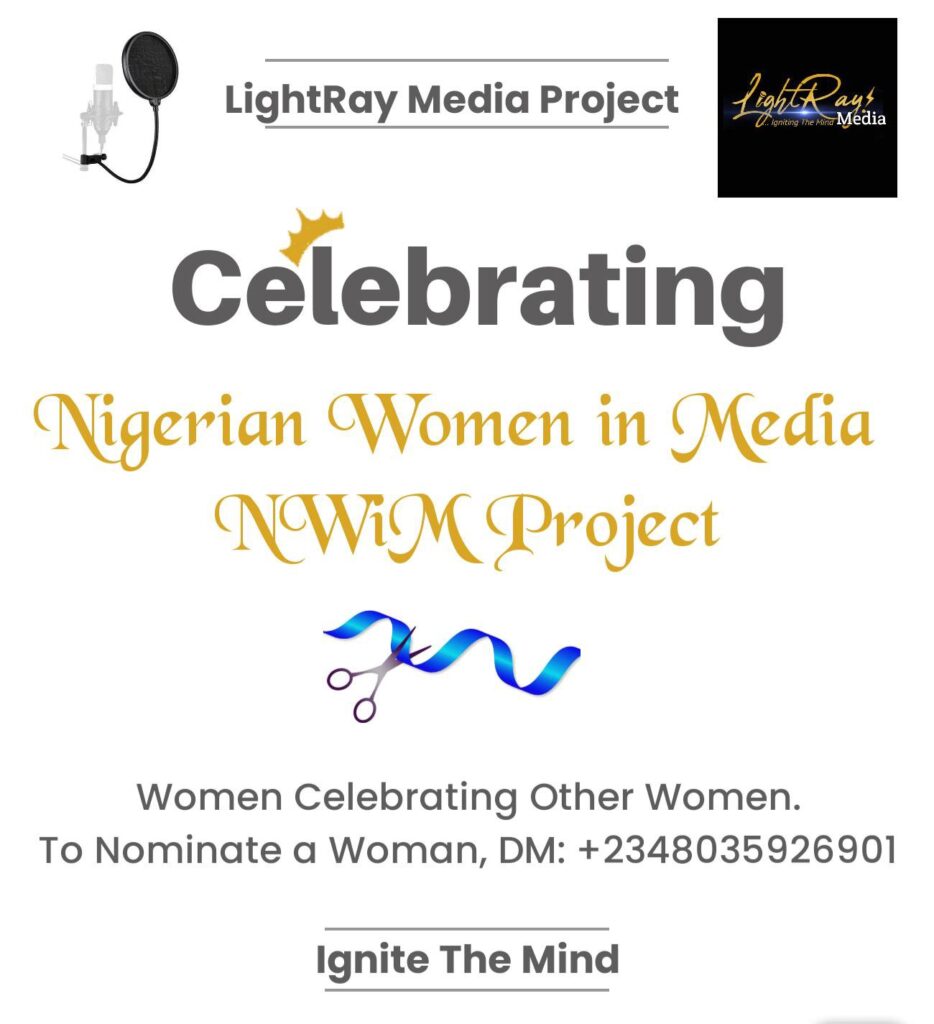 Do you still have any current challenges you're trying to overcome?
I wouldn't call it a challenge per se; I am just trying to find a correct balance between being a full-time hands-on mum and a very successful broadcaster. It is possible – I'm just trying to make it happen for me as well.
Any barriers you can point to you think may be limiting you from hitting your career target?
To be very honest, I'm not a target-setting person. Why? Because as much as we think we're in control of things, we really aren't. Yes, I want certain things for myself and my family, but what will be will always be. I believe I'm exactly where I should be right now. Yes, I spoke about certain issues earlier (self-esteem issues and not believing in myself), and maybe if I didn't have to deal with all that, I probably would have gone father, but hey, hindsight is 50/50.
And how do you plan to overcome them? Why is it important for you to overcome them?
I'm already working on these issues, and it's extremely important I do so because I've got two little children. I'm a girl mum, and I want to raise them to see a strong, brilliant, sensible, and important Mommy. Yes, it is important. I can't pour into them if I'm empty, and I'm so thankful I have them to (unknowingly)motivate me like this.
What career projection would you like to meet up?
If it's God's plan for me; I would love to cast the news on a foreign TV or radio station. I really want that for me.
Any suggestions for media owners or heads of media businesses you can recommend that will help boost morale, effectiveness, and reduce toxicity in the workplace?
Media owners in Nigeria need to pay well. I didn't say pay better, I said pay well. It's just unfortunate that the only people who can do a thorough report on how embarrassing the pay in the Nigerian media space are also the people earning the bad pay. Where do you want to publish or speak about it? I read about how or what some sectors are paying, and I'm like: "God! When?!" As regards toxicity, I think media owners need to ditch the 'divide and rule' tactic they seem to enjoy using. It fuels hate, contempt, and an astronomical amount of toxicity.
Let's say you back at the beginning of your career again, what would you do differently, starting today?
Hmmm, I would have stayed at CoolFM. Leaving CoolFM changed the trajectory of my career – completely. But I'm very thankful for where I am and what I've learnt with the other media houses I've worked at.
How would you describe the media landscape and the disruptions that will affect the role of Women and men in the media industry?
So far, the most important disruption to me has been social media. I work with a traditional media outfit (radio) and truth be told, radio isn't as huge as it used to be. Don't get me wrong, radio is still very significant but we cannot deny how social media changed the industry completely. It's not a case of 'if it will affect' because it is at present changing everything.
How and what can women in media begin to do differently and better to hold their own space within the media industry?
Women need to look out for other women. Women in media need to negotiate better for themselves. Ask for that salary because you deserve it and more. Don't be afraid, look them in the eye and say it. Also, women in media need to be more ballsy.
Tell us about some of your accomplishments that make you proud of yourself and continue to inspire you to do more?
I hardly toot my own horn . . . (she grins widely) then says: I encourage women to please toot their horns, please, before people start to assume you're not doing anything or you're inconsequential! For me though, I've conducted unforgettable interviews in the course of my career and mentored a few broadcasters. But most importantly, I'm a good mum.
How do you juggle been a young mother, your career and other family expectations?
I'm yet to strike a proper balance. I've got two kids: a 6-year-old and a 2-year-old, and it has been very intense managing the home and work. I was a stay at home mum for two years, I resumed work for the first time in two years this February, and I'm not going to lie, it has been a struggle. But each day is always better than the previous one, plus I'm learning to juggle both. One major challenge that I seem to struggle with is going out/networking/socializing. I just don't want to leave the kids. My husband is tired of me, I tell you (she giggles playfully).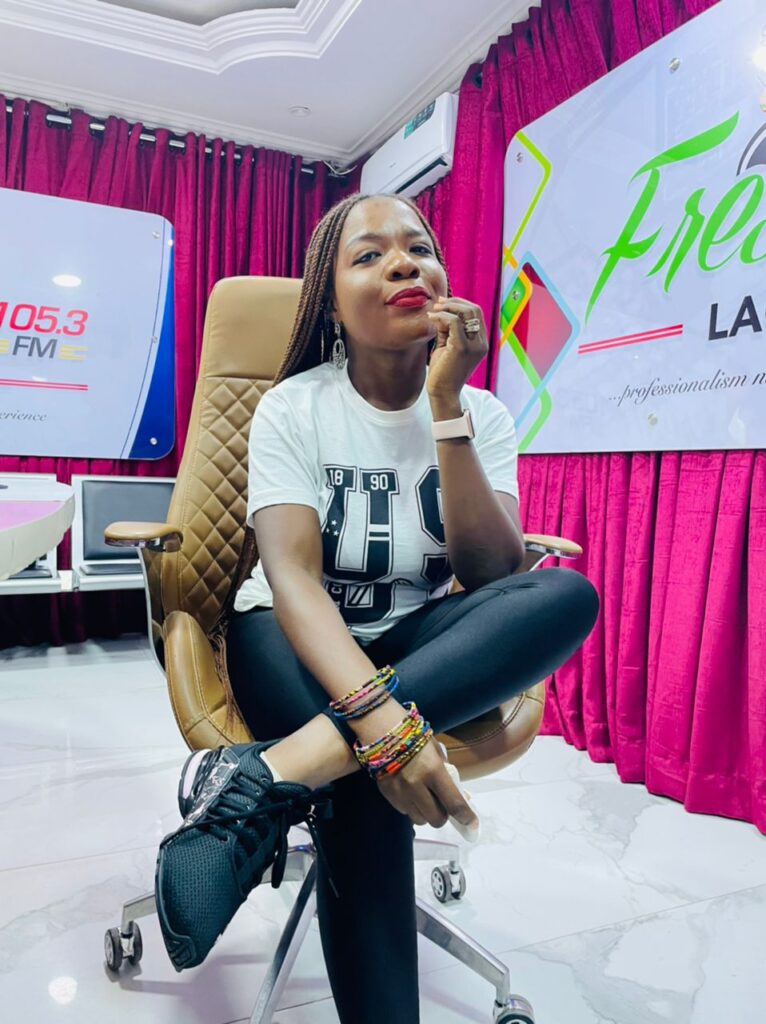 Adenike Lalenhin: As regards toxicity in the workplace, I think media owners need to ditch the 'divide and rule' tactic they seem to enjoy using. It fuels hate, contempt and an astronomical amount of toxicity.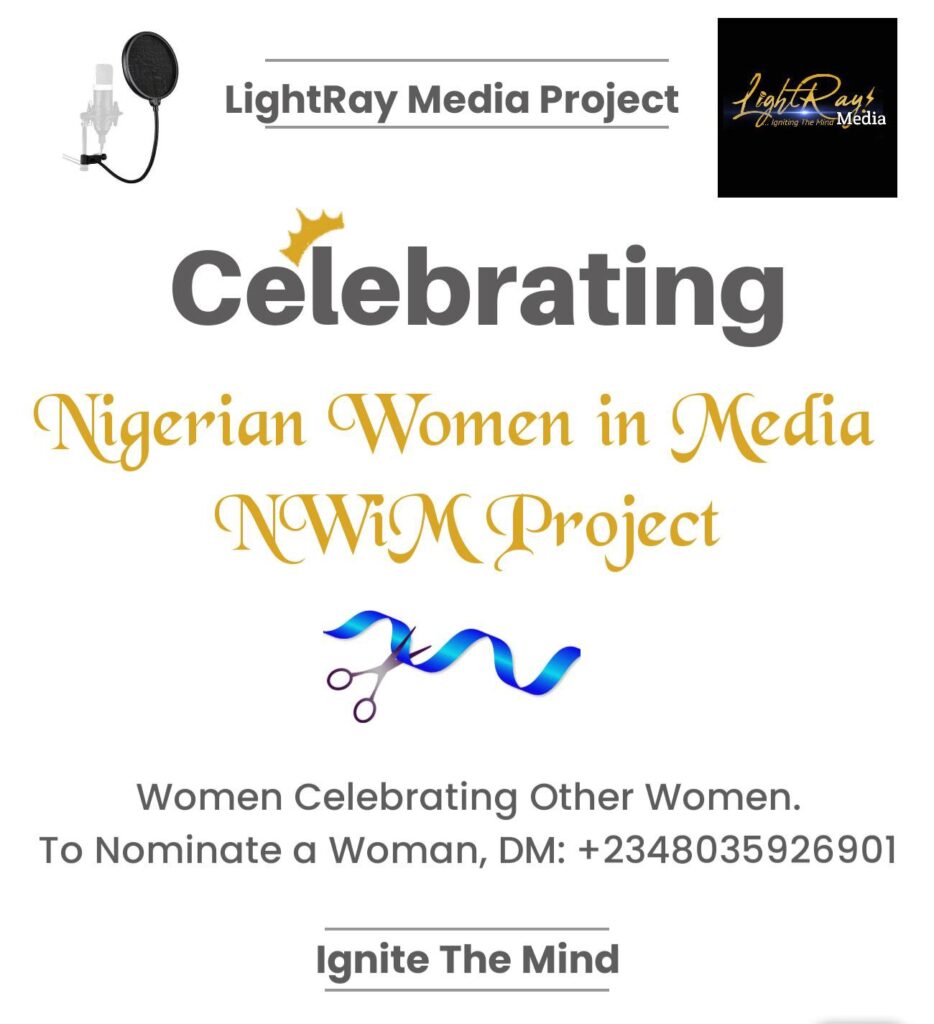 Tell us something about the media industry you would like to see change for the better?
The pay. It's embarrassing. When you pay people like monkeys, don't be surprised when they deliver like apes. The pay is rotten and honestly, quite inferior. Allow me add, there a few exceptions though.
How do you think the Nigerian media can up its ante to compete more favourable with international media organisations?
Anything worth doing at all, they say, is worth doing well. We need to do more with the type of content we put out , especially in this social media age. I tend to excuse our content and say "oh that's what the average Nigerian wants" but I think that's being insincere. We gobble up foreign content with ease, and I'm sure we'd do the same if we had such content here as well.
Our documentaries aren't lush, our reportages aren't thorough, we give people what we think they want & not what they really want. We need to invest not only in quality brains but also quality equipment as well. Some of our tv stations are stressful to watch. The programmes? The anchors? How do we compete?
That's quite a descriptive metaphor Adenike! (we both laugh). Say in the next 3-5 years, where do you see yourself?
In Canada (she laughs our loud).
Perhaps Adenike has been bitten by the japa bug? Only time will tell . . .
Written by ERU.