The 'Hakimism Effect' and The Dread of Alimony
Every young couple's dream is to succeed in their marriage. Every mother's dream is to see her sons marry women…
---
Every young couple's dream is to succeed in their marriage. Every mother's dream is to see her sons marry women who they hope will get along with them. Every young woman also hopes that she and her mother-in-law will at the very least be tolerant of each other, and where they can overcome the huddle of expectations, become real friends. The picture of Achraf Hakini, his mother, Mouh, and his wife Hiba above looks like the picture-perfect family that depicts all is going well. Alas, as recent events came to light, the picture tells of a crushing truth that has set the sports world and the institution of marriage at loggerheads.
The wife of the Paris Saint-Germain (PSG) defender Achraf Hakimi, Hiba Abouk, after five years of marriage filed a divorce application in court against him over an allegation of infidelity. Her goal? To receive a divorce payout equal to half of Hakimi's €70 million asset worth.
Unfortunately, when the 36-year-old Hiba approached the court to dissolve the marriage between her 24-year-old husband, whom she married when he was 19 years and she 31 at the time, through her lawyer discovered the PSG star had registered all his properties and assets under his mother's name – Sadia Mouh. This in legalese language means Hakimi is poor, and therefore his wife gets nothing.
In a remarkable twist, Hakimi's mother in a recent interview with the Moroccan media, refuted any undue influence to have her son transfer 80% of his assets in her name. She stated categorically, "If he has taken any action to protect himself, I'm unaware of it. What's the problem if the news is true?", she queries, leaving room for concern that raises a deeper issue of distrust and frosty relationship among the trio. She further added: "If my son does not do this, he will not be able to get rid of that woman (Hiba Abouk)."
lt would be recalled that rumours had circulated earlier in January of a possible separation between Hakimi and his wife, Hiba. More recent findings have revealed that Hakimi's decision to protect his assets was perhaps a decision he may have made within the first two years of their marriage, which informed the top player's decision to take some drastic steps, which in the light of recent high-class devastating divorce outcomes of many sport's athlete's marriage, may have contributed to him shoring up his assets.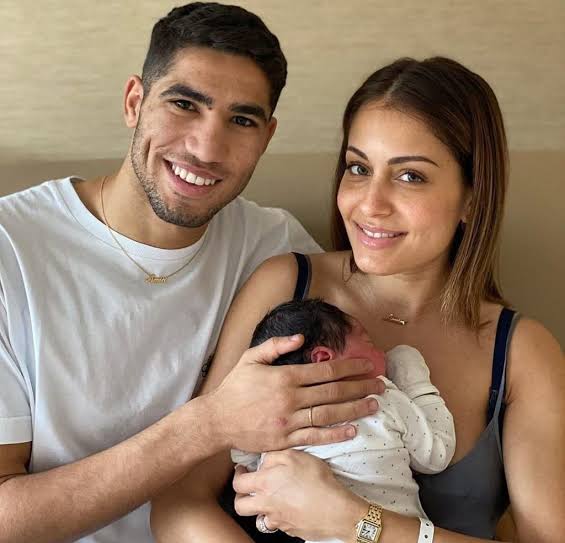 Tendai Ndoro and the Question of Illiteracy, Lack of Financial Intelligence and Ignorance of the Marriage and Divorce Laws
While Hakimi may be the first high profile celebrity and football star to have dodged the divorce bullet of splitting his entire assets equally with his ex, the world of football is filled with football legends who got the sucker punch when they least expected. This was the case with former Zimbabwe footballer and Orlando Pirates striker, Tendai Ndoro who lost his house and fleet of luxury cars to his South African ex-wife, Thando Maseko in a divorce settlement. In 2021, Thando reportedly kicked out her husband, Ndoro– who registered all his properties in her name and she seized all of his assets, leaving him on the verge of insolvency.
Emmanuel Eboué, 39, was an Ivorian former professional footballer (right-back) for Arsenal in 2009. Despite his football achievements and three children between his former Belgian wife, Aurélie whom he married before joining Arsenal, Eboué recounted how he lost most of fortune due to his divorce case.
He reportedly said that the divorce drove him to the brink of suicide after his wife Aurélie allegedly took everything he had including their three children, mansion, cars and their first house in North London, where he was ordered by a court to surrender ownership of his properties.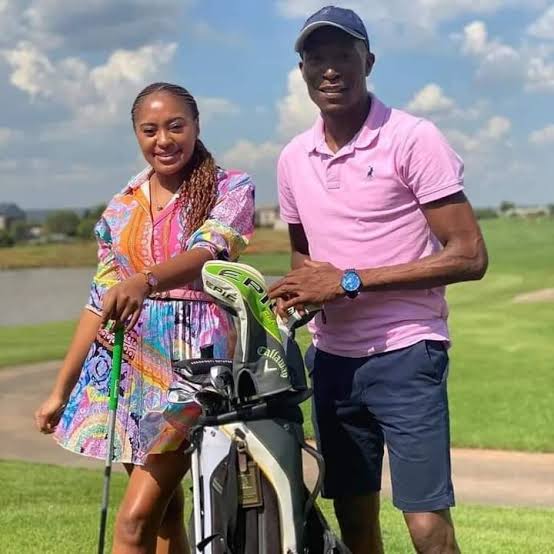 The Thierry Alimony Saga
Also, Thierry Henry, a French professional football coach and a former player was one of the famous footballers who lost a huge sum of money in a divorce settlement. He was one of the best strikers to play in the Premier League and a FIFA World best player in 2003 and 2004.
The 45-year-old footballer married Nicole Merry on 5 July 2003 and the couple divorced in 2008, four years after their marriage with a claim that the wife found a text message from another woman on the French star's mobile phone when he was a player in Barcelona. Henry was eventually forced to pay his ex-wife £8 million in a divorce settlement.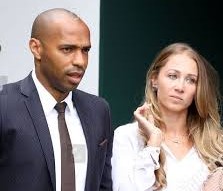 Women Paying Alimony – The case of Adele
Women are not exempted from the alimony experience, even though the statistics on this is far less compared to the occurrence with men. Sixteen Grammy award winner and twelve times Brit awards winner, Adele Laurie, had to fight alimony issues behind closed doors. Although she was ordered by a judge to pay $140 million out of the $190 million divorce settlement reached in January 2021, to her ex-husband, Simon Konecki, it was later gathered that a different sort of settlement was agreed upon and the details of this alimony are sealed and undisclosed.
Like other music artists, Adele earns the buck of her revenue from touring, most especially her music concerts. But after five years of marriage, she divorced her husband with whom she had an only son – Angelo. It was reported that Adele did not have a prenuptial agreement with her husband and the details of their divorce were largely kept private.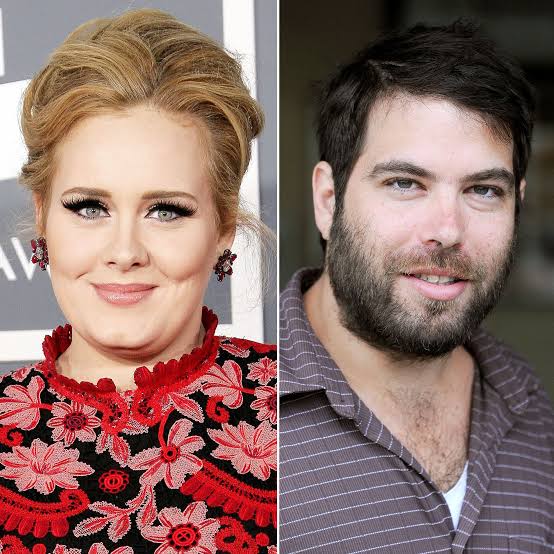 Fans React to the Controversies and Challenges of Alimony in the Digital Age
Orhomena Agbroko who reacted to this issue on the LightRay Media Facebook page regarding Hakimi's divorce stated: "Certainly, it does not seem right, that someone should part with half his wealth over a marriage of three, five or whatever the number of years. Wealth was gathered over the entire course of one's life. If this is true, it should be a time-tested strategy of nipping gold-digging in the bud."
Also, Adepeju Prince added, "While I don't condone infidelity, I don't appreciate a spouse walking away with someone's sweat after marriage. As long as the kids are taken care of, let everyone part in peace. I understand for lengthy marriages, but with the way a lady or man will saunter into people's life and wait for any slight error to ask for half of the wealth is too much of a cash-out plan than I can bear," she said.
Ray Itagha, an gender advocate spoke her views: "There's nothing wrong with properties or assets in the wife's name. The challenge now is the concern where both men and women think that because of the law guiding marriage and assets, someone now chooses to exploit it deliberately or deny it willfully. The goal of marriage is, in turn, defeated: a safe place for the nurturing of the life of two people and the procreation of the next generations of humans."
She continued: "At the heart of this dangerous mistrust really, is the culture we subconsciously choose to perpetuate: that the wife is never, and will never be seen as a bonafide family member even though she makes the painful exit of dropping off her identity (surname) to adopt that of the new family she enters. Also note, it is a few persons giving marriage Asset and alimony a really bad name turning it into a scam – a means to an end and the father of all jackpot!"
Aondona Andy Kene claimed that "Lots of European ladies just wait on these African footballers with an inferiority complex, they target them, marry them and make them broke and devastated. Read about Emmanuel Ebue, a former Arsenal player and many others. Hakimi is just revenging what Delilah did to our brother Samson several decades ago. The lady felt that since she was older, she would use the guy and make millions. That's what most of them do to these footballers."
However, Jesururu Atevure, radio broadcaster in Warri who handles a relationship show on his belt was deeply troubled by what many have now dubbed the "Hakimism Effect". He said: "Women should be made to sign prenup compulsorily in marriage or else couples should just remain like Ronaldo and Georgina. The earlier men realize that most of the ladies are in relationships for business, not love, the better. Achraf Hakimi's story should be an eye-opener for all men."
Experts Weigh In on Alimony
A legal practitioner, Barrister Francis Okala reiterated that intending couples should lay a hold on a copy of the Marriage Act for proper guidance. "Our Matrimonial Causes Act does not have most of the things you hear and see or even read on social media. Child support, only after divorce, is in place, backed by the Child's Right Act. Other than that, which came into force a few years back. If you can lay your hands on a copy of the said Act, it will guide you properly."
Mrs Bose Ironsi, a social expert on issues relating to divorce added, "Alimony is the kind of settlement that happens between couples when they are divorced and so this is a way, especially if you have children, where you have to say that the children have to be taken care of and kind of make sure there is a responsibility outside the divorce. Alimony is paid to most especially women who are caregivers."
When asked if it was fair enough for either couples to register assets in the name of people outside the marriage, she said: "For me, it is very important. If you are in a relationship and you see that there is no trust and if you have somebody you trust outside of marriage, I will resound a warning that you should remember to write your Will. So, if it's not within the marriage environment and you don't write your Will, it is a risk. But if it is within the marriage, you have enough grounds to say, 'Come, this person should not have access to my property.' Then that's okay, but there should be something that there that will say this is what you have done and you are clear.
"When people are preparing their Will, there are a lot of things they don't consider. Some people don't even want to write the Will to say this is how my assets should be shared. However, I think it's the person's right or trust to say 'I give this' but you have to consider what the implications will be. In Hakimi's case, what that means is that the wife will not be able to get anything and if they have children except he's also buying in the children's, wife's or the mother's name, I do not mind that," she said.
However, there are other factors the court may consider before settling family property and children's shares. The question remains whether men have a sound judgment on the criteria in choosing their girlfriends who become a wives.
On the other hand, Roman Abramovich's divorce experience seems different. Abramovich, the former owner of Chelsea, a Premier League football club, was married to his first wife, Olga. After divorcing her, he would lobby to have the case heard in Russia, where divorce payouts are typically far lower than in the United Kingdom (U.K.) because in most cases, the divorce case does end in the court.
Contrary to the popular trend of disastrous alimony, this couple seem to have mutual cooperation long after their divorce. They have been known to privately determine to work together on joint projects. In a joint statement, they said: "After 10 years together, the two of us have made the difficult decision to separate, but we remain close friends, parents, and partners in the projects we developed together. Committed to jointly raising our two children."
A Quick Guide on Next of Kin, and What it is Not
So many Nigerians think that their next of kin is the automatic heir to their account. Interestingly though, according to experts, next of kin, at its core is asking: 'who should be called if there's an emergency that requires though decision making and action?'
In other words, if your next of kin is not a signatory to your account, and you don't have a written will to determine that person's legitimacy, the person will not have access to that money at all.
Your bank will have to go through a process called a LEGAL PROBATE. This probate period helps them determine who gets the money in your account.
This is a very very lengthy and expensive process. Even after the whole process is done, immediate families will have to forfeit some substantial amount of the money for legal fees.
To avoid this, simply request for your bank to give you something called a POD form. POD stands for PAYABLE ON DEATH.
The name of the person you fill in that POD form will determine who will get your money. All the person needs to do is bring a death certificate to get that money out.
With a POD form, you will save your family the stress of going through all that lengthy legal process, and you also avoid loosing more money to the law.
Written by Emmanuel Oluwadola