LightRay Media and Media Career Development Network Mentor Nigeria's Next Generation of Media Practitioners
By Roland Bayode LightRay Media's CEO/President, Ejiro Umukoro, has joined forces with media expert Lekan Otufodunrin, the Executive Director of…
---
By Roland Bayode
LightRay Media's CEO/President, Ejiro Umukoro, has joined forces with media expert Lekan Otufodunrin, the Executive Director of Media Career Development Network. Together, they have organized an online training program tailored for Nigeria's student journalists, creative writers, and broadcast anchors.
This groundbreaking program which aims to nurture and uplift the intellects of the next generation of journalists and inspire their passion for the craft since its inception in January 2023, has been fulfilling the long-term craving of media students in Nigeria for exposure, understanding, experience, and knowledge. This virtual learning program, held on the Light Ray Media WhatsApp platform, draws over 150 students and media geniuses every week.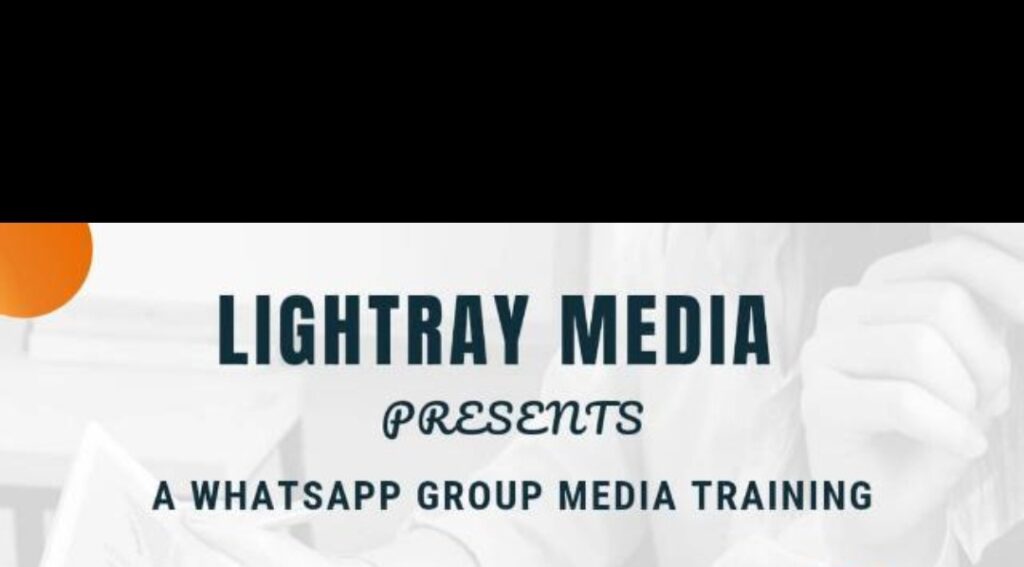 Participants engage in vital discussions and raise critical questions about media and journalism, enriching their skills and knowledge in every subject matter. Apart from the core training that takes place each week, LightRay Media has become a popular platform for media students to showcase their talent and passion, get advice, and receive support from Lady E as she is fondly called, a brand name that has come to stay since her radio days with Radio Nigeria and Rhythm 93.7 over a decade ago. Students from Adekunle Ajasin University, Federal University Oye-Ekiti, Usmanu Danfodiyo University, Olabisi Onabanjo University, Obafemi Awolowo University, Lagos State University, University of Cologne, Germany, Central and South Africa and others are the participants of this media training program.
In one of the training sessions titled, 'Fundamental Elements of News and Three key Deliverables', Umukoro urged the journalists to be careful when writing stories as their work has the potential to influence or mislead the public. She also warned them against being tempted by media influencers whose sole focus is on personal gain.
"In today's era of propaganda, newsrooms are often targeted in the name of sponsorship, those who control the message possess the ability to shape beliefs, values, and even laws to be passed." Urging them to avoid using double-speak and to remain vigilant in their reporting.
The Broadcast Specialist and Investigative Journalist also mentioned that in the age of knowledge, having a degree is no longer enough, hence, she emphasized the need for Nigerian students to develop modern job skills by disseminating only accurate reports at all times.
"Student journalists must learn the importance of authentic and accurate reporting, with emphasis on avoiding sensationalism and clickbait headlines. Don't abuse the use of 'breaking' or 'breaking news.' It will make it lose value, and people will not click once you are know for your ramdon usage of the expression. An editor would also know that using 'breaking news' indiscriminately is 'sacrilegious' in the ethics and practice of journalistic reportage.
"You write for your audience First! Not your media or self. As you carry out your report, make sure you keep in mind the following and do not become like quack writers of the news without principles of authenticity, accuracy and good taste. This principle applies whether the news is for radio, TV, print or online. A newscaster must ensure the accuracy of the stories they are required to read. Always ask to see your news script 30 mins before you go on air! When pre-reading, ensure you check for spelling mistakes, and errors in initials, naming, location, tense, language, tone, abbreviations, numbering, etc. Do not go on air without first reading your script!" Umukoro emphasized.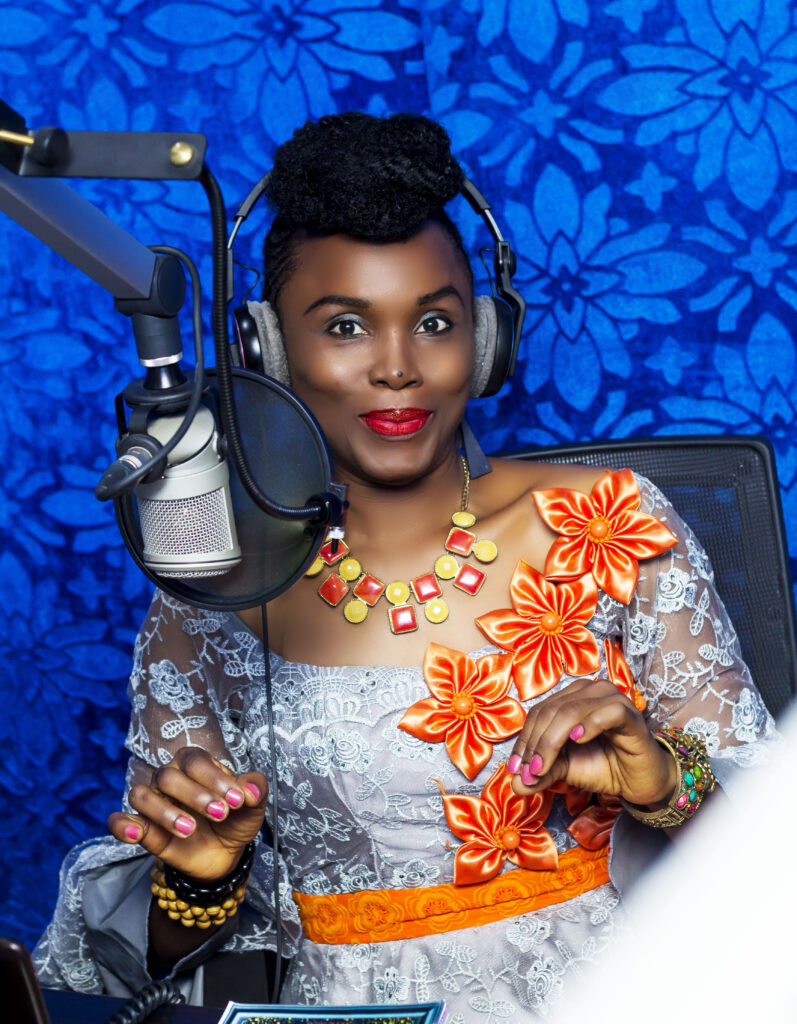 During another training session titled "Story Angles and Main Points – How to Apply Your 5Ws and H," Media Career expert, Lekan Otufodunrin provided valuable insights on effective news reporting. Otufodunrin emphasized the importance of focusing on newsworthy aspects of events, rather than generic statements, and encouraged journalists to be perceptive and attentive during assignments so as to not miss important points.
The media expert also cautioned against distractions, such as checking phones during assignments. Overall, the training session highlighted the crucial role of journalists in conveying accurate and relevant information to the public, and stressed the importance of maintaining professionalism and attentiveness in the field.
"The last occurrence or the one that happened midway may be the most important angle. In a one-hour speech, the news angle may come up in the 50th minute or may not be in the speech read. If you attend a book launch, don't start your story by saying: A new book on… was launched today. Before you went for the assignment, we already knew you were attending a book launch.
"Tell us what happened there. Who said what? What's unique about the book? etc. That's why a Journalist must listen attentively, be perceptive, and only go for the newsworthy story as explained. I see journalists these days checking their phones while covering assignments. How will they not miss the most important point?" He remarked.
During the engagement, Lekan Otufodunrin recounted a personal experience of nearly losing his job as a Punch Correspondent in 1989 due to not paying sufficient attention to details in an assignment. Otufodunrin urged the students present to take advantage of the press freedom available to them in the profession. While emphasizing the importance of attentiveness and accuracy in reporting, his personal anecdote emphasized the potential consequences of not giving sufficient attention to detail.
"Journalism has been very relevant in this country even before Independence. Our Independence struggle was fought by, not only politicians and statesmen, but Journalists. Azikiwe, the first President, was a journalist and had many papers. Even Tribune Newspaper was established by Awolowo as part of the struggle with colonial leaders and the military. In our time despite the threats and jailing of journalists, we battled the restriction of press freedom almost with our bare hands. No mobile phone or Internet.
"One of the reasons some of us disagree with this generation is because you don't cut us enough slack ( like the slang says). There have been battles fought. Students were rusticated from Universities in their final years for confronting authorities. The Democracy we have now came from sweat and blood! There is a need for generational dialogue to learn from ourselves and avoid a dismissive attitude.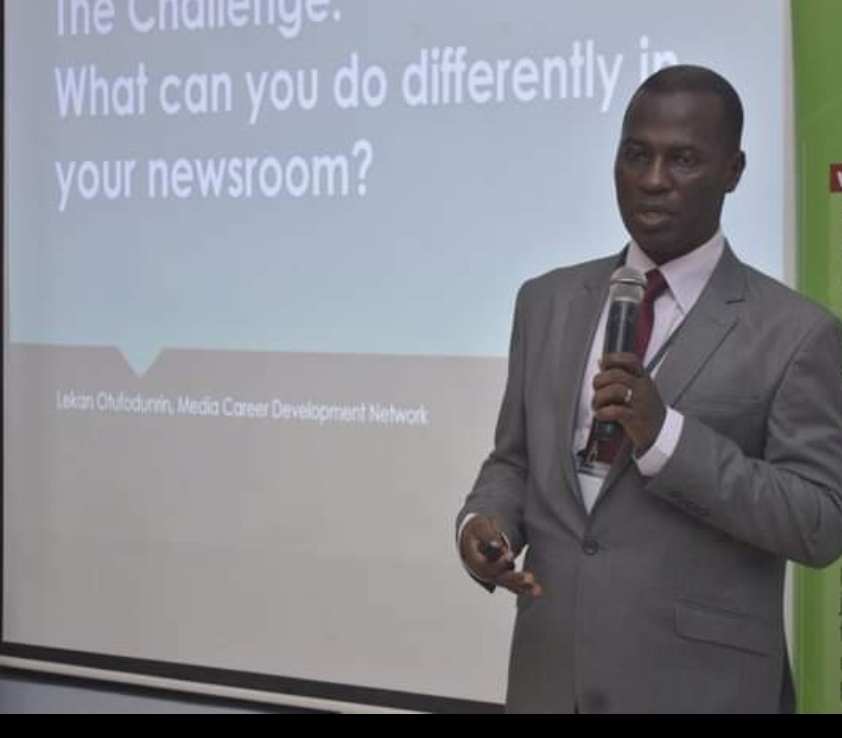 "For journalists, it was strictly journalism of courage no matter the cost with strict adherence to the ethics of the profession. Two Guardian journalists were jailed for a year because they didn't disclose the source of their stories, which is the rule in journalism practice."
The Journalism QuickTakes training section followed afterwards giving valuable insight to young blood journalists on what sets journalism as a profession apart from other forms of journalism. Participants were trained on the key components of writing compelling feature stories, as well as the importance of delivering error-free reports.
Ejiro Umukoro also charged the participants to maintain a professional mindset and avoid submitting reports with copy errors, grammar mistakes, and poorly narrated content. By emphasizing the importance of proofreading and proper due diligence before submission, the training highlighted the standards of professionalism expected in the field of journalism.
"Do not submit your report full of copy errors, grammar mistakes, gaffes, and poorly narrated reports thinking. "After all, I've done the story, let the copy editor do their work!" Don't set that sort of tone or mindset for yourself. Get into professional mode. Read. Double check. Proofread and correct before you submit."
She further emphasized that using the tools, skills, and communication strategies of journalism does not automatically make one a journalist. While bloggers, content creators, opinion writers, researchers, data analysts, PR communications experts, and comedians may all use journalistic techniques to reach their audiences, Umukoro noted that "because they understand an aspect of Journalism that uses Satire/Comedy to speak truth to power, they will graciously tell you that they don't see themselves as core Journalists, although they use different forms of journalism to achieve their objectives."
Umukoro highlighted the diversity within the field of journalism to include: research, writers, communications, statistical reports, and so on, she made a distinction between the practice of journalism and the work journalists do, and emphasized that true journalists wear a "very heavy hat" when working on a journalistic project or within the context of their job, where truth, fact, objectivity, are sacred. Her point was reinforced by Lekan Otufodunrin who stated, "Journalists wear a heavy hat, like a king wearing a crown, when working on a journalistic project within the context of their job, and are held to a higher standard of professionalism and accuracy."
The other parts of the training for the first quarter of year include: Storytelling, Editorial Policy, and How to Stand Out as a Reporter; Broadcast Journalism with focus on the Rules of Engagement and Writing for Broadcast, Data Journalism, Photojournalism, and others.