THE LEADERS OF TODAY
The road to gaining leadership skills and becoming a good leader is a rough one that needs several experiences, skills…
---
The road to gaining leadership skills and becoming a good leader is a rough one that needs several experiences, skills and enough practise to make it a smooth and less tiring one to travel on. These experiences, skill and unseen wisdom are what the organising committee of the YOUTHARISE conference 2021 have brought to us here in Niger Delta, Delta State to be precise.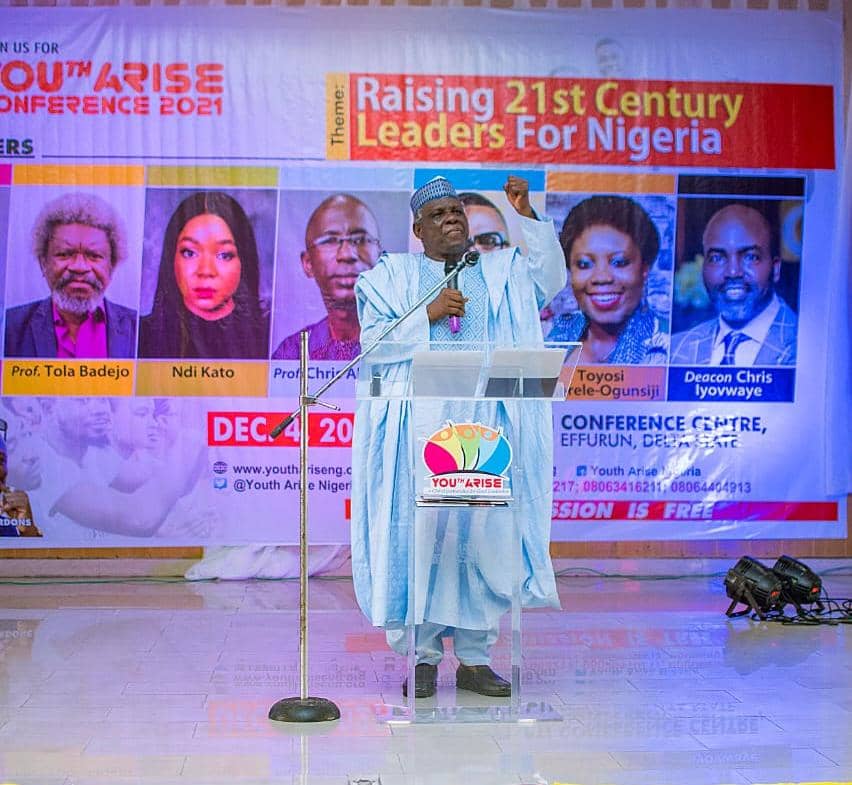 After all the jingles in media and all the different techniques of advertisement employed to get this information across to people, on Saturday 4 of December 2021, the programme, held at Petroleum Training Institute (PTI) Warri, Delta State Nigeria in a 1000 sitting capacity hall started with a brief explanation of what the audience should expect from Lady Ejiro Umukoro. She highlighted the names of the speakers, their qualifications and various experience they have acquired, and how equipped they are for the audience academically, mentally, e.t.c. Professor Jerry Gana, CON, PhD, DD, a professor who taught in Ahmadu Bello University, Zaria from 1974 to 1986, rising to the post of professor in 1985, was born in Busu near Bida in Niger State. He has served the country both in the Academic, Economical and Political sectors also. Ndi Kato, a mid-career professional who has garnered over 10 years of experience. A development professional, human and minority rights activist and public speaker. A native of Kanfanchan, Kaduna State with a degree in Mass communication, and many others like Deacon Chris Iyovwaye, Professor Tola Badejo and Prof. Chris Akpotu.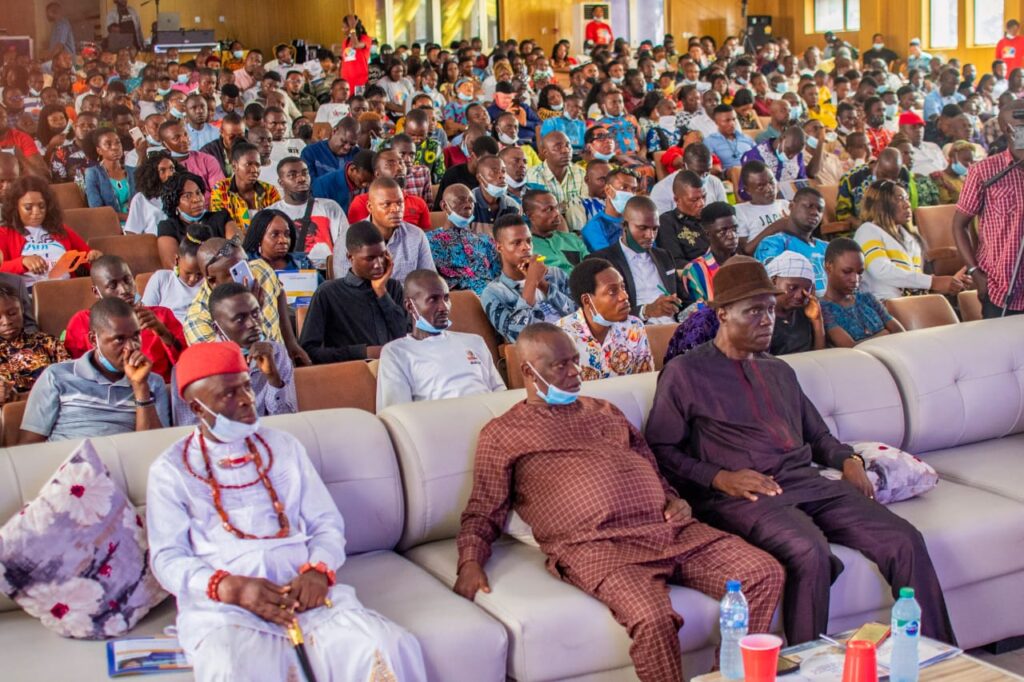 According to the first speaker Professor Jerry Gana, leaders needs to develop good characters. The way we think is the way we are since human lives with thought, we must think and think positively. Leadership is the capability to inspire positively, do things with passion, carry out any tasks assigned With might. Follow the truthful way. Leaders do not simply dream rather, they accomplish their dreams. Have a sense of priority, know what to do, when to do it, how to do it and with whom to do it. He added that good Leaders are driven by competence and capacity, courage to take decisions and above all, FOCUS.
The children of Elevado high school also contributed to the programme through a performance. A dramatic poetry about the struggles of an African child and how we can come out of it, the fact that we are black should not hinder us from contributing to the development of our society. We shouldn't feel that we are black so we are cursed. We must know that we are blessed like every other child and also a message of self-development and identity.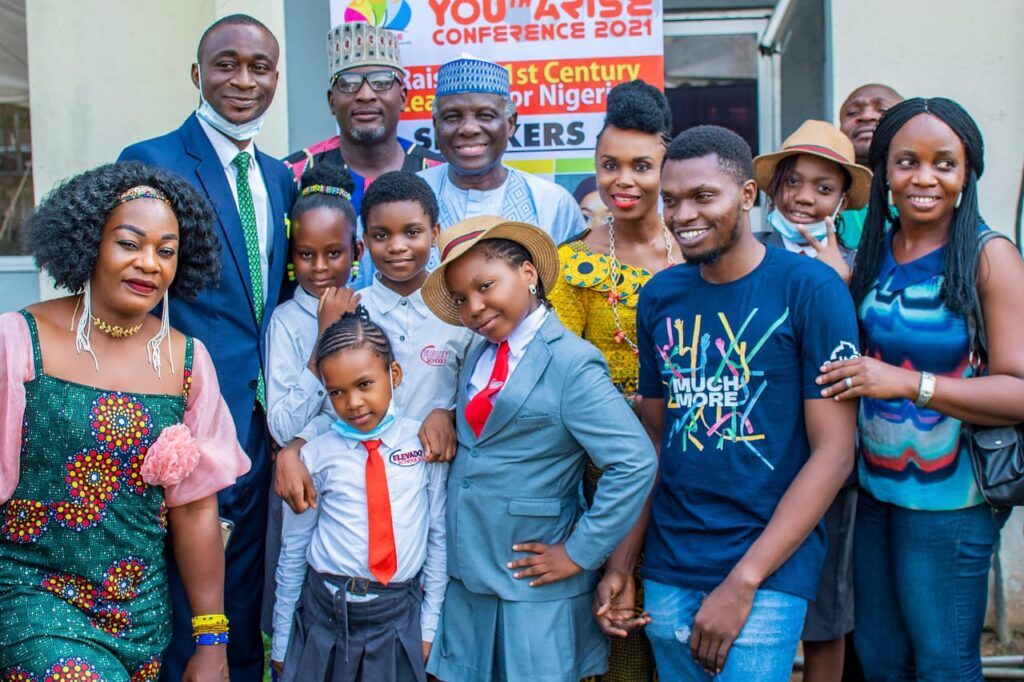 In the words of Ndi Kato, "If we are to change Niger Delta, we have to start now because no one will do that for us". We must be people of integrity that values our moral and ethical codes. Silence and hostility is not an option for us. As youths, be politically involved and actively engaged in the things that happen around us. Get involved and not just complain from outside because "THE TIME IS NOW".
Professor Chris Akpotu encourages the youth to be observant of the opportunities around them and seize them. "Selflessness, Humility, Altitude and Integrity are the attributes needed for good Leadership," said Prof. Tola Badejo.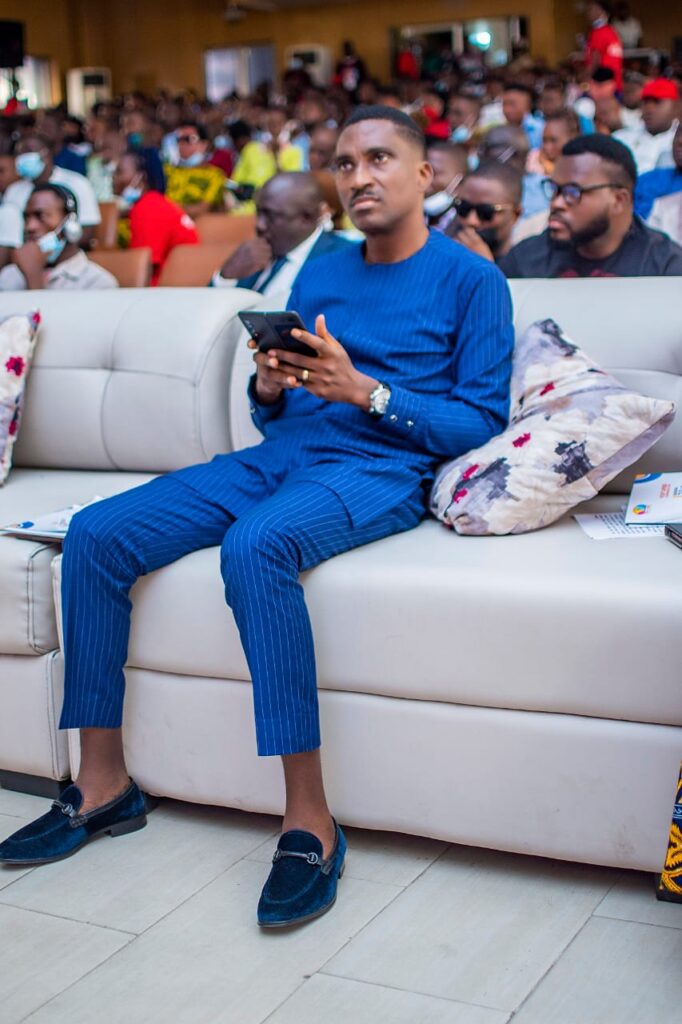 Answers were provided to the question that arose during the lecture, Youth was encouraged to join political parties and get their permanent voter's card PVC in preparation for the 2023 elections. THE TIME IS NOW OR NEVER. At the end of the event, lots of people went home satisfied as confirmed in an interview with some of the audience. They appreciated the planning committee and confessed that they were marvelled beyond their expectations.
Leaders are not the masses, they are selected from the masses, to lead the masses. We as youth must strive to engage in political issues, prioritizing life's over money. Be a useful youth and not a purchasable youth.