WABMA's Election Reporting Award: Juliet Buna, Crest FM, emerges Winner
Miss Juliet Buna, a graduate of Adekunle Ajasin University Akungba-Akoko, Ondo State, emerged victorious in the "Broadcast Category" of the WABMA Political Reporting Project on Friday, at the American Corner, Ikeja, Lagos.
Her award-winning story on women in politics, titled "Harassed to defeat", aired on Crest 91.1FM, Ibadan, where she is currently a reporter and editor.
Juliet's winning story for the award, which comes with a scholarship, was also a part of the African Women in Media (AWiM) Women in Politics Fellowship, 2023.
---
The project lead of WABMA, Ken Ike, said the Election Reporting Award is the first of its kind and that it would be expanded to encourage other journalists to do extensive reporting of elections.
"This event is a testament to the enduring importance of political journalism to preserving the health of our democracy. It serves as a reminder that the role of a reporter is not just merely to report events but to serve as a check and balance of power," he added.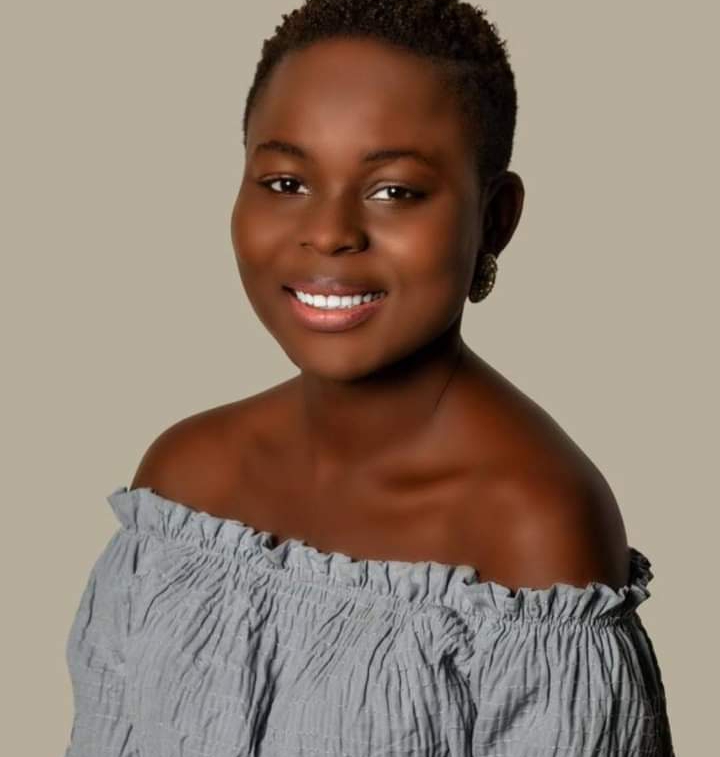 The Deputy Public Affairs Officer, U.S. Consulate General Lagos, Amanda Roach Brown, congratulated Juliet and other awardees with a charge to do more exploits in the reportage of election in Nigeria.
She said, "The election reporting program that concludes today is the latest example of our longstanding engagement with and support for the Nigerian media.
"For years, the U.S. Mission has sponsored training programs for hundreds of Nigerian journalists on themes such as media fact-checking, investigative journalism, media ethics, and helped hone reporting on topics from health to elections, defense and national security."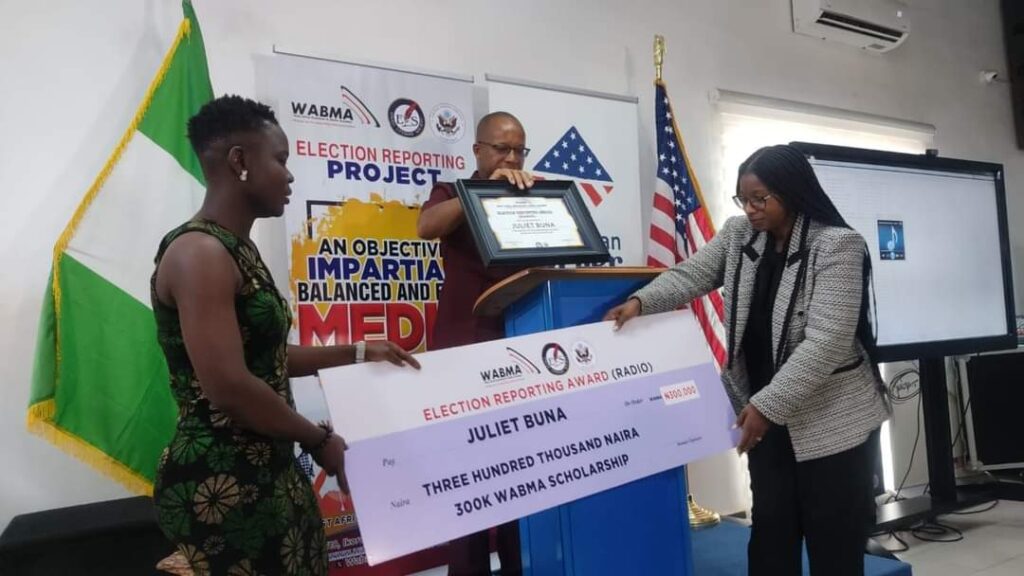 Other awardees at the event include Ekemini Udo of Southern Examiner Newspaper and Redemption FM, Akwa Ibom, who won the print and online media category, while Oba Adeoye of Arise News won the photo and video journalism category.
The award ceremony wraps up the Political Reporting Project, which started in 2022.
Through the project, over 500 journalists, editors, and video journalists among others, were trained across Nigeria.
At the time of the project in 2022, Miss Buna was a reporter with Ondo State Radiovison Corporation (OSRC), Akure.