My Media Journey: There are no male or female on the job, we are all journalists – Funke Fayemi, Chief Producer, Voice of Nigeria
In this Special Exclusive Interview with us at LightRay Media, we have a long historical tete-a-tete with Olufunke Fayemi an outstanding multiple award winning development journalist, gender advocate and Chief Producer with Voice of Nigeria on our special project series on Women in Media in Nigeria. She takes us on a nostalgic journey where she evokes buried memories of a time past in Nigeria's media history when many who were at the cusp of that media evolution will hit their fits on their laps with raucous laughter as the memories of the good old media days flood in! Enjoy this ride with us as we uncover what makes Fayemi tick. Wait for it… you won't see it coming.
---
The digital space is the new currency for the media these days. How important is this shift at this time in your career? And why do you think tech, AI, and digital skills are important for a journalist?
(She goes: Hmmm).
I tell you, journalism has evolved in a very fast way that if one is not on top of his or her game. I remember joining Voice of Nigeria when the reel-to-reel tape was the order of the day. The bulk eraser helps to wipe and re-use the reel to reel. Even blade and cello-tape were used to remove the part of the tape that is squeezed and joined together again for use (we both laugh out loud at her ancient recollection of how media tools used in our time used to me compared to what it is now).
TASCAM was carried out to record when you need to conduct interviews. It was indeed cumbersome. Shortly after, the use of cassettes was introduced, this looked like, oh, this is compact, work was done in a lighter way as it afforded one the use of cassette midgets for any coverage done outside. Even with tool, materials gotten must still be transferred for you to edit your content in the editing studio.
Sooner or later, this too, became obsolete. Then came the micro-cassette, and thereafter the digital recorder. To store your materials it took up a lot of space while using reel-to-reel, and cassettes. Even when CDs were introduced, it still required plenty space and proper labelling. I still have some of these ancient media artefacts you know, with quite a lot of my materials still stored on these storage devices. Yet, the evolution continues as the space now is even enormously compact.
I find this digital space to be an interesting one as a journalist. Why? There must be a way out as I am not boxed to a conner to get my work done. Data plus having a good laptop and a phone with great space for storing materials makes my job smooth, easier, and faster. The digital space makes me more tech savvy in terms of production-know-how I need to turn out my content for my programme. I have learnt how to edit for accuracy and time, I know how to use needed software and whenever it becomes difficult to reach a resource person directly, we have the interview done via Zoom, WhatsApp and worst scenario, a phone call. To cap it all, my audio programmes has moved from just been audio, but pictures and video can accompany it. It'sall about media convergence. I can go on and on, but I tell you, it also has its negative sides. We have everyone dishing out content as a journalist. It has increased the propagation of fake news and hate speeches. It allows anything to be made to be real, but until it is verified, it enjoys patronage.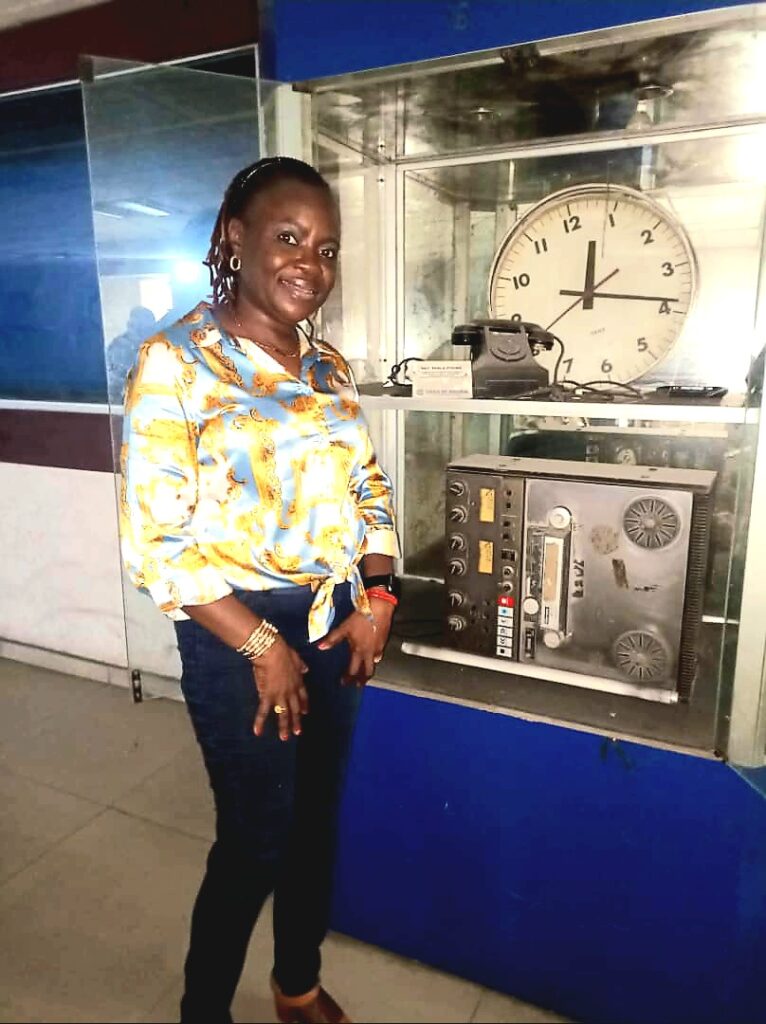 Olufunke Fayemi poses with the reel-to-reel tape player and analogue phone – an artefact on display at the VON office.
I find this shift at this time in my career as a very important one. There is something going for me, which is, I don't want to be left behind, therefore, I improve myself consistently. At times, I pay to train myself if I see that the knowledge to be learned is needed for my growth. My first training on the job training was self-sponsored. It was with Media Development Workshop organized by Media Development Network in 2003 or so. Thereafter, VON sent me on many other trainings. Radio France International, Commonwealth Broadcasting Association, BBC, Deutsche Welle – DW and many more were facilitators of trainings I attended then. New technologies and innovations are what this generation is filled with, irrespective of how demanding it all is. So I push myself forward to know the basics as I recognise the critical role this plays in me remaining relevant on the job.
Any journalist that wants to be in tune with the dictates on the job and wants to be part of the moving train, Tech, Al and Digital skills is a must. If peradventure, any journalist feels this is too techy for him or her, it is best to just take a walk from the job as these innovations we are talking about have come to stay. These agents of change are to make work easier and faster, but originality is also a must in distinguishing oneself while using any of this technology.
Do not at any time use your gender as excuse when assigned or designated or called upon for professional engagements except you really have a strong case that is tenable. Even with that, it must be handled in a way the job will not suffer.

Funke Fayemi on field assignment covering the elections. PC: Fayemi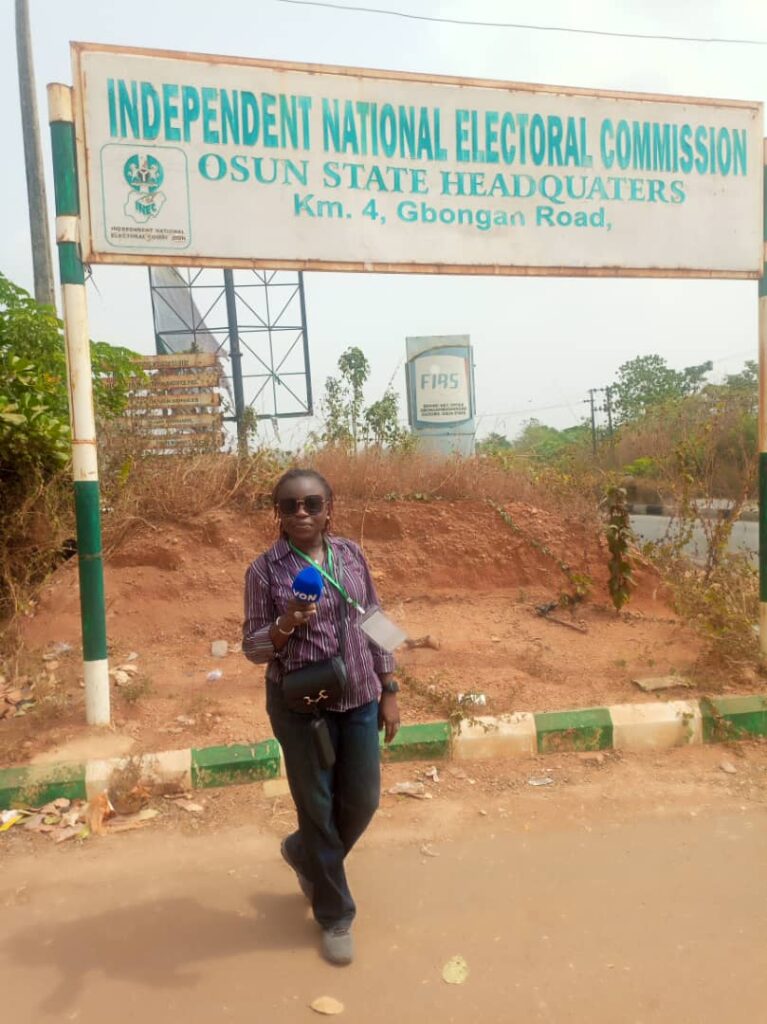 When was the first time you knew journalism was going to be your passion and career?
As soon as I had my first internship at NTA Ibadan, that was a 3-month internship between ND 1 and ND 2. I was attached to work on the Sports desk. There, I met veteran sports journalist, Mr Tayo Balogun, Feyi Ogunduyile (Bob Fey) and Modele Sharafa Yusuf, then she was the only female sports reporter. I loved what I was exposed to and I made up my mind that this is the place for me. But I ended up in Radio not the TV I started with.
At what point did you feel your career was no longer just a job you showed up to? How did you pivot or even change the course of your career?
When I joined Voice of Nigeria in 2002, I came in as an artiste. It took me two years to be employed as a staff due to the embargo on employment. But, the two years prepared me for the great times in journalism that I enjoy today. I made myself available for all manner of learning from those on the job who were full-time staff. I saw the lapses within the system as it concerned women and cashed-in on it. The Director of Programmes at the time when I got into the system was Alhaji Ayodele Sulaiman, a professional to the core. The first unit I was attached to as a producer was Women, Youth and Children unit headed by Alhaja Latifat Agboluaje. Alhaja was thorough and gave me wings to fly. She sent me on coverages on women and children's issues and that opened my eyes to how important it is to drive home issues that concerns the vulnerable. I was passionately doing my job and one day, Alhaja said, hmmm, Funke, at this rate you are going, you will head this unit one day. True to her words, the rest is history. I was moved from this beat to some others, but I always found myself interested on developmental stories around women and children irrespective of the beat. The ice breaker was when a staff of Voice of Nigeria, Mikahil Abdulazeez was nominated for the Journalist Against AIDS Awards in 2007, and I was assigned to cover it. As you know, most of these awards took place in the evening or night hours. Some of my female colleagues found it totally wrong to go on a coverage at such odd hours, but I said no, it's okay by me and I did the needful. There I met many stakeholders in HIV/AIDS as it was a burning issue then. I interviewed the late Professor Babatunde Osotimehin of National AIDS Control Agency, interviewed the lady that came out publicly to declare her HIV status then, Morolake Odetoyinbo, also spoke with Goldmark Owoeye Aderoju, the youngest delegate at an International Conference on AIDS and Sexually Transmitted infections (ICASA) and many more.
The experience at this coverage gingered my interest in HIV/AIDS and eventually led to my first recognition and award on the job with my production titled "HIV/AIDS: Nigerian Women and Stigma." Since then, no looking back, it has been an interesting and rewarding professional journey for me.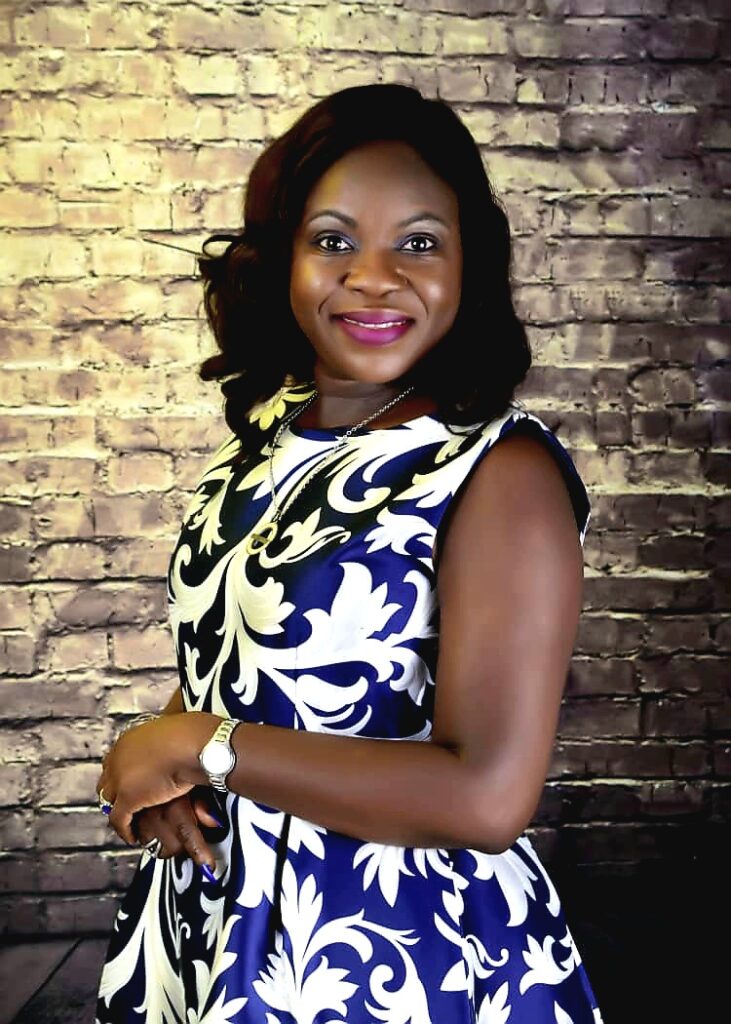 What were some of the struggles for you in the early stages of your career, and how did you overcome them?
I never had it difficult in the system as an up-and-coming journalist. I started in a media house that gives you the training needed. The best training ground at that time was Voice of Nigeria and Federal Radio Corporation of Nigeria and I got my radio broadcast foundation from there.
Do you still have any current challenges you're trying to overcome?
At this level, the challenges for me are not anything difficult. It is now more of me being in places of relevance at the right time. Positioning for me is key.
What are some of the barriers you think has prevented you from hitting the career target you've set for yourself?
Government media house is where I work, it hinders me from dishing out some sort of stories because of the nature of the formation of the media house as well as funding is not there as it should be. But, for me, my targets were met even at that. I had bosses who were ethical and professional on the job. They gave me the needed tutelage and I built on that. All they were out for was getting it done the most professional way. The likes of Mr Frank Ilogu – Prof as he was fondly called, Alhaja Latifat Agboluaje, Aljahi Yussuf Ajibola Yussuf (YAY), Nene Eyongai, Mr Abuduraqzak .A. AbdulSsalam( AAA) , Mr Sola Solanke and many more. Like I said, since I am passionate about my job, I get myself the needed tools and trainings. To the glory of God, these has positioned me on a pedestal beyond my imagination.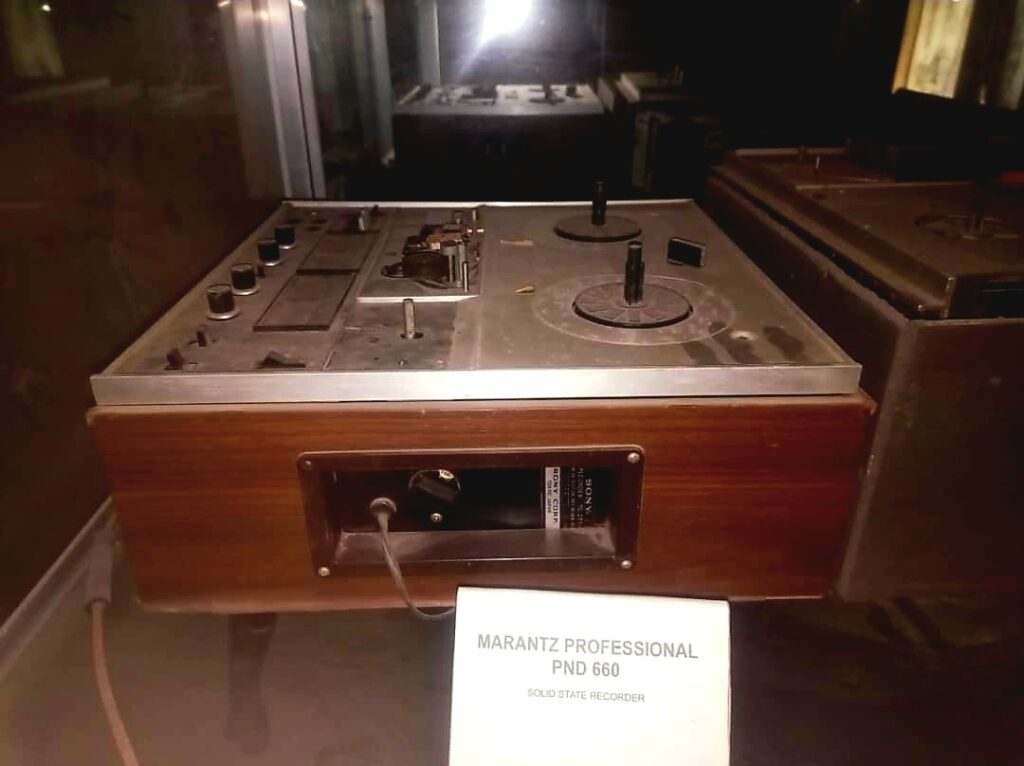 Archival material – the Marantz used in Voice of Nigeria in the early years of media revolution during the age of industrialisation. PC: Olufunke Fayemi.
Do you think it is still important for you to overcome some of these seeming challenges or barriers?
It's important to overcome any obstacle on ones way if truly one desires to be known as a thoroughbred journalist. This is because it's a profession that places you at the fore front in the eyes of the public, much is expected from you, hence, if one chickens out when confronted with challenges, that marks the downward trend of such a journalist. You can confide in your colleagues, you can take time to cool off on the job to clear your brain, but giving up is a capital NO, in so far as you still want to be a practising journalist and practising it according to the ethics.
What are some of the stories or projects you've done that was the most impactful in your career?
There are quite many impactful stories in my 19 years as a staff member in Voice of Nigeria. In the days of journalism at its best in VON, I got two management commendations. This doesn't come easy at all. The stations flagship programme, 'Moving On', a general interest magazine programme earned me this. Honestly, I have produced many impactful programmes like
HIV& AIDS: Nigerian Women and Stigma – My first award winning programme that got two nominations in 2009 at the Nigeria Media Merit Awards and Journalist Against AIDS (JAAIDS) Awards. I won the Best Radio Feature that year, and this opened many other doors on the job for me. I became grounded in HIV AIDS reporting. Shortly after, I got scholarship in 2010 to be part of the International AIDS Conference in Vienna, Austria and at the same time in Vienna was trained by Journalist to Journalist of The National Press Foundation, Washington DC. Came back home, and through my contributions as a journalist to HIV/ AIDS issues, I was appointed by Lagos State AIDS Control Agency as a member of the Committee on Behavioural Communication Change who came up with all the jingles on HIV/AIDS in Lagos state then.
Having understood the many areas HIV/ AIDS affect women, I was Invited to a Regional Media Workshop on Tobacco Control in Africa, Johannesburg, South Africa, August 2011. The outcome of that was the production on how smoking affects women and I got paid in dollars which was paid in tranches. From this, I learnt my works can fetch me money and my productions can go beyond my station, VON.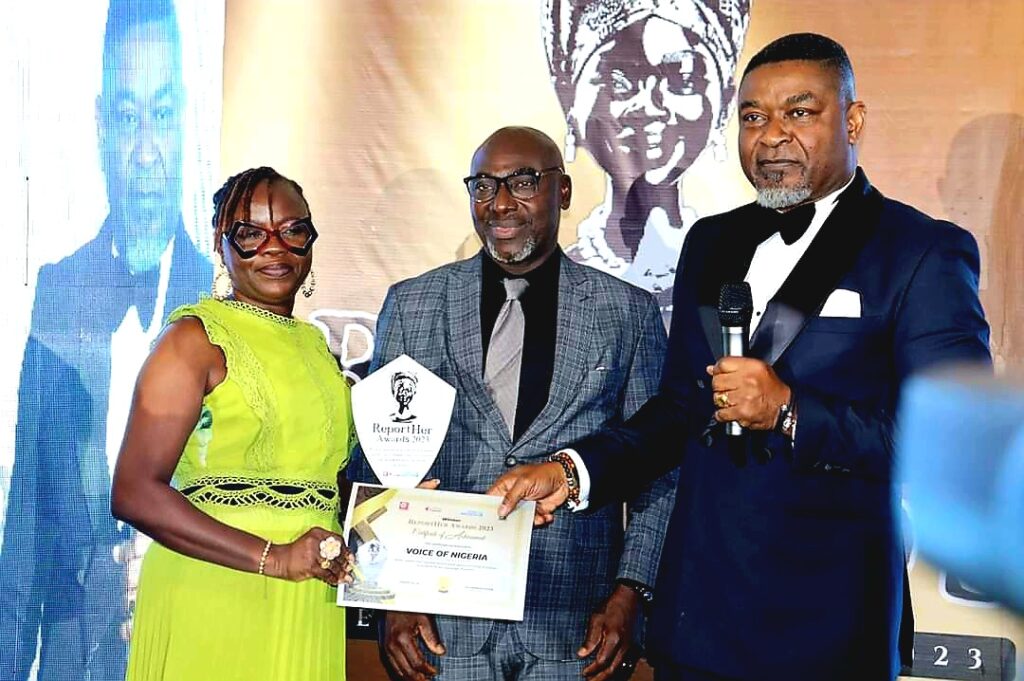 I remember my story on "The Bane of Cancer on Women, 2012." This production got me emotionally involved as the revelations of the women were saddening and draining. When there was an opportunity to push it forward, I did and was nominated by the Association of International Broadcasting Awards, London, in the Current Affairs Documentary Radio category 2013. Though not the overall winner, the array of media gurus and media outfits around the world that I met at the event further strengthened me, channelling the best path for me on the job. I am a two-time nominee of this award in this same category.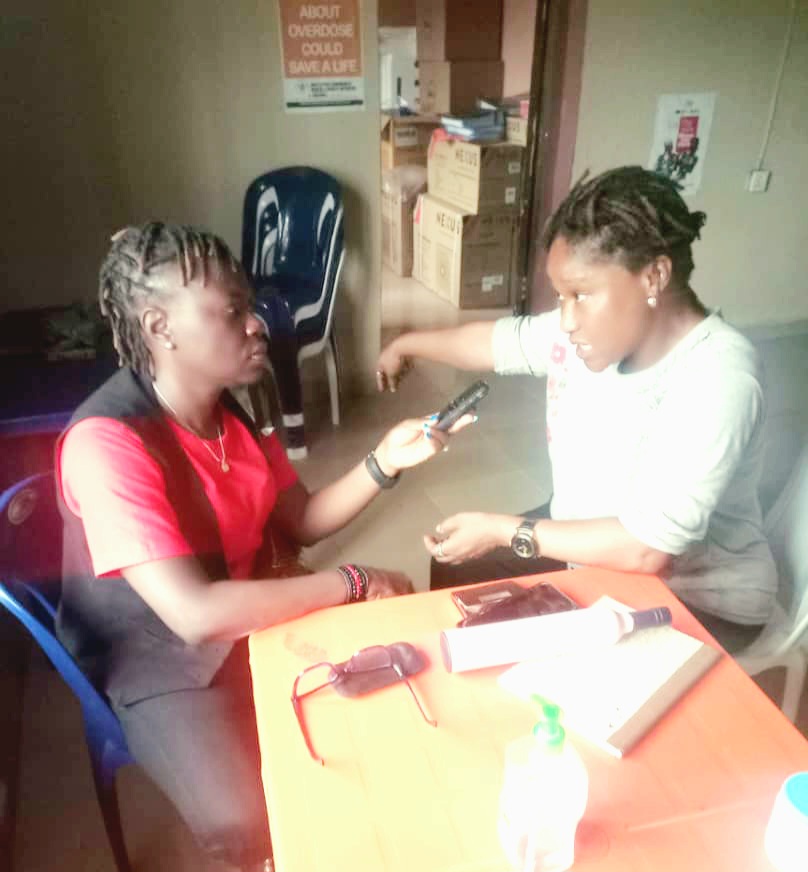 Funke Fayemi interviewing a resource expert. PC: Fayemi.

You can confide in your colleagues, you can take time to cool off on the job to clear your brain, but giving up is a capital NO, in so far as you still want to be a practising journalist and practising it according to the ethics.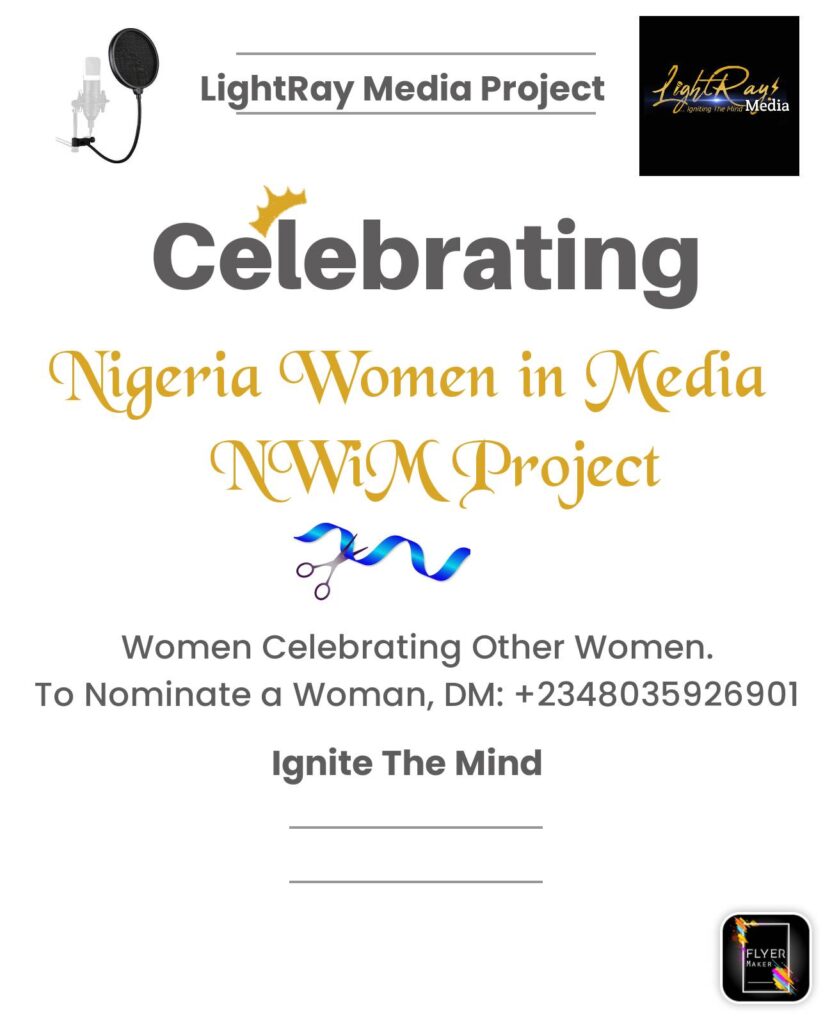 Fast forward to 2017, I am the overall winner of the Report Women Female Reports Leadership Programme of the Wole Soyinka Centre for Investigative Journalism (WSCIJ). For this, I had a leadership project that I tagged 'Female Journalistic Boost'. There, women in my organisation, VON, received a 3-day workshop where what I had learnt at my leadership training was passed down to them. My story project looked at 'Life of Girls in Destitute Camp', Okobaba, Lagos. This training popped out the gender lens in me to see myself beyond the normal. I got noticed by a non-governmental organisation and became 'One of the 10 Most Inspiring Women in Nigeria, 2020 by Jashabel Touch A heart (JTAH) Foundation'.
This marked the beginning of the impact of this award. Right now, I consult for a community radio, which I started from the scratch. Other gains included becoming the Winner, Report Her Awards 2023 Radio Category for Voice of Nigeria, organised by Women Radio 91.7 FM in partnership with Wole Soyinka Centre for Investigative Journalism; as 2nd Runner-Up, SME Reporting, PwC Media Excellence Award 2022 of PricewaterhouseCoopers Limited; Winner, Nigeria Media Merit Awards, Radio Production of the year, 2021; Winner, Broadcast -Science Journalist of the year 2020 by The Nigerian Academy of Science; Nominee, Nigeria Media Merit Awards, Radio Programme of the Year, 2020.
I have applied for my Master's degree programme and graduated in 2020. My journey on the job has been a deliberate one where I am intentional in continually making impacting.
What other career projections are you setting up for yourself that you intend to meet up?
I have told myself right from my début on the job to get the needed educational and professional certificates in this area. Right now, it's my Doctoral degree in communication studies that is yet to be added to my qualifications. Trust me, this is on the way. For professional trainings, I have in various areas of production, presentation, editing and more. For me, there is no end to learning, it is a continuous thing. Also, I have that strong passion to mentor which I have always done. Also, I now consult for various communication for development related matters and facilitate trainings on journalism.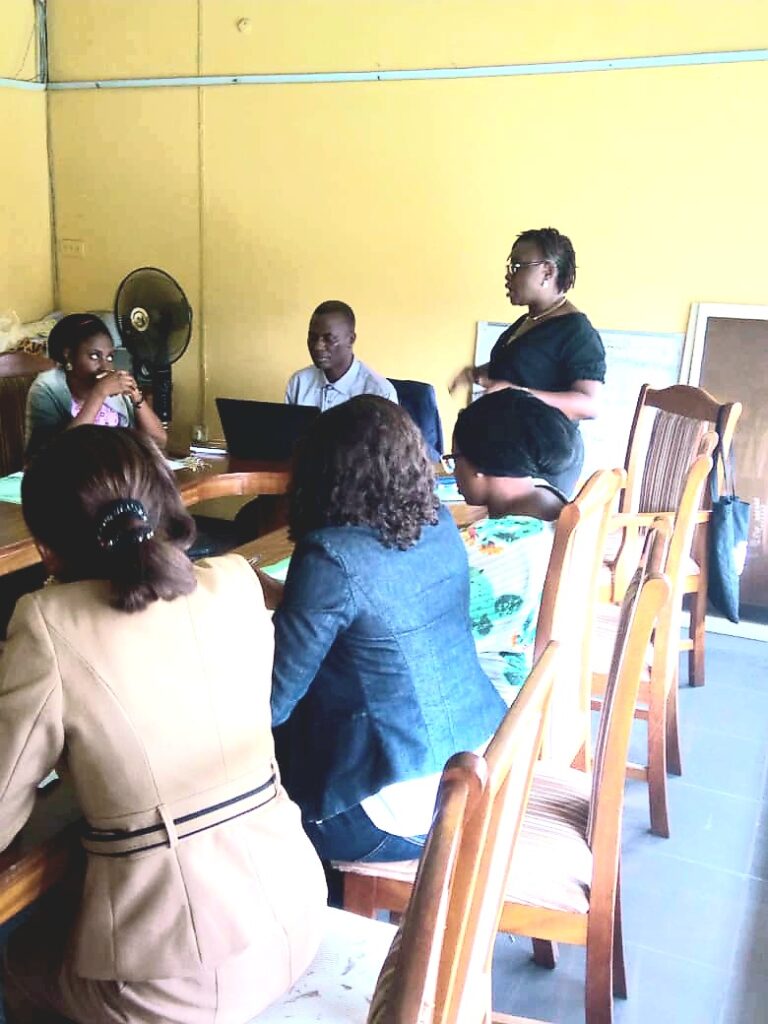 What training programmes or short courses have you attended, which you applied on the job that made the most impact for you?
In all honesty, I have attended many trainings and see all as useful. Every training has something to offer, so I see any training either nominated for or I applied for it as needed for my media journey. But I will pick on a few that I see as lifetime tools for upward projection on the job. My number one is the Report Women, Female Reporters Leadership Fellowship Programme training of WSCIJ. It propels me to see myself as a leader in my newsroom and I must keep reporting until something happens as well as see gender inclusivity in all spheres of life as a way to go. This determination earned my organisation the number one radio in Nigeria that is gender balanced in their reportage. I sent in my productions for the Report Her Awards 2023 Radio Category organised by Women Radio 91.7FM in partnership with Wole Soyinka Centre for Investigative Journalism. Some others in recent time are as follows: West Africa Journalism Innovation Conference, 2023, Reporting Violence Against Women and Girls course organized by African Women in Media, 2022. Capacity Building workshop on Conflict Reporting for Journalists organized by Konrad-Adenauer-Stiftung in partnership with Premium times Centre for Investigative Journalism, 2021; Media Campaigns for Advocacy organized by RNTC Media Training Centre, Netherlands 2021; and Developing Internal Gender Policies course organized by African Women in Media and Fojo Media Institute, 2021.
What suggestions will you give media owners or heads of media business to help boost morale, effectiveness, and reduce toxicity in the workplace?
All media owners are out to make money, so in media business, anyhow, money must come in forgetting that the staff that are content generators and also the face of their organisation who responsible for the day to day running of the media houses, and as such must be treated with dignity and carried along on how best to make the media house the best. For effectiveness and to help boost morale, good salary comes at the forefront. Remuneration and allowances must be at par with international standards if any media house wants the staff to be of international quality. Thoughts of brown envelope will be unthinkable because the media owner has factored that into the salary structure. Also, the tools to work with and environment that gives room to deep critical thinking should be made available. Training and re-training of staff shouldn't be negotiable, and staff must be insured for staff to know he/she matters to the organisation. And I feel there must be a clear-cut way of relating so as to protect all staff and to reduce excesses in workplace. The work environment should also be friendly to women who might have to be at work after maternity holidays with their children.
If you were to re imagine your career, what would you do differently, starting today?
I would have started practising earlier than I started. I did a few in and out of the job before I settled in as an artiste in 2002.
How and what can women in media begin to do differently and better to hold their own space within the media industry?
When I joined my organisation, there were two things I noticed and told myself I wasn't going to be part of such. Number one, I found out that most of the women do not like to go outside coverage that might run into odd hours. And number two, there were some programmes considered too hard or difficult for 'women' to produce. In fact, there was a particular course at FRCN Training School, GRA, Ikeja, now called Broadcast Academy. Basic Journalism Course at that time wasn't a course many in production would go for, but that year, the management had a slot and wanted a lady to go for it. My other senior female colleges turned down the offer. I saw the course as part of what I did while studying Mass Communication. That's how I became the first lady to attend the training in programmes department. Women in Media need to be ready to do all that the job entails. There is no man or woman on the job, we are all journalists. If the men are doing well and women also want to, put in more hours to match up. For me, there is nothing on the job that is different from classroom when both boys and girls write same exams and at times, the girls lead the class. It's a function of prioritising what's to be done for you to be on course. Also, develop yourself to the level you lack nothing when it comes to executing your job as a woman. Do not at any time use your gender as excuse when assigned or designated or called upon for professional engagements except you really have a strong case that is tenable. Even with that, it must be handled in a way the job will not suffer.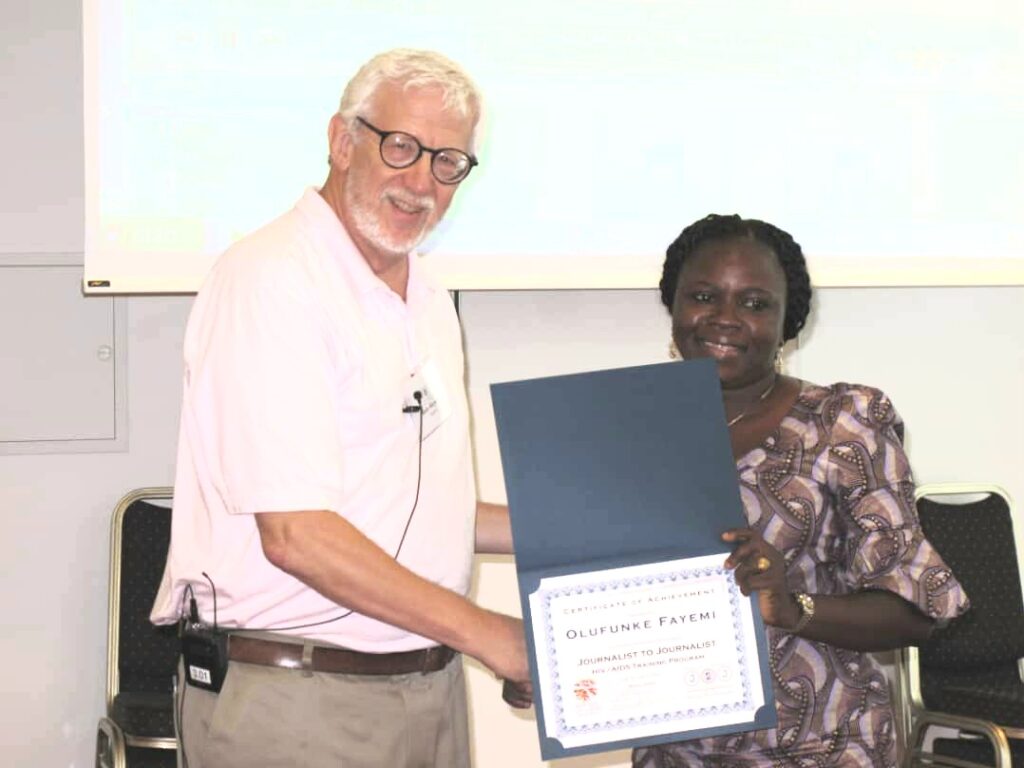 Certificate of Achievement presented in Vienna by Austria by Bob Meyers to Olufunke Fayemi in 2010.
"I will love to see media personnel and journalists treated with dignity by their employers. The attitude of media owners should change for the best in terms of staff welfare. Also, I would like to see regulations that defines clearly what qualifies one to be called a journalist. Journalists themselves should be abreast of their game and not push out shoddy contents. Above all, press freedom should be upheld for the industry to thrive in the country." – Funke Fayemi.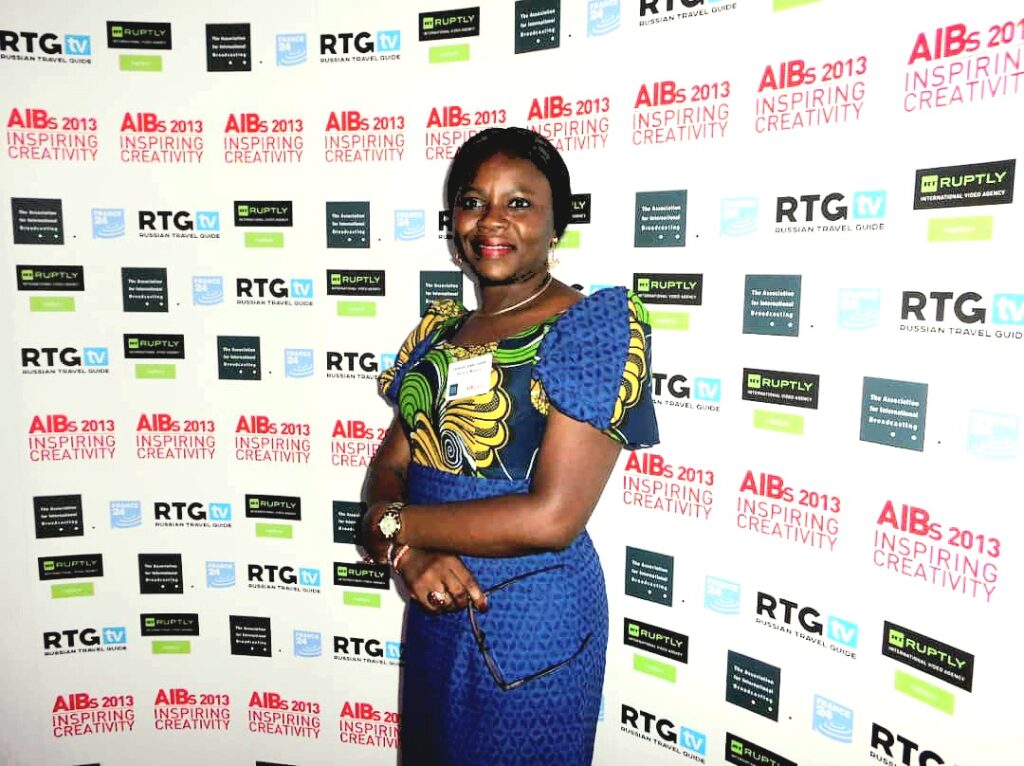 When you look back at some of your accomplishments that make you proud, what would you say continues to inspire you to do more?
I would like to say that the journey hasn't been smooth, but when I look back, I ask myself: how have I come this far? I have received various awards and recognitions from home and abroad, numerous all-expense paid trips and trainings on the local and international scenes, and I am a fellow of organisations around the world, yes, I remember being called upon at the University of East Anglia, UK to speak with the Post-Graduates in Communication Studies, very impressive educative session with the students who were eager to know from a professional like me. I have facilitated trainings upon trainings and mentored to see positive changes in the right direction on the job. So many accomplishments and still counting, to His glory!
What tips in personal development, career pursuit, network strategies, and wealth creation would you advise other women in media, including men, to tap into?
In personal development, good communication skills are important. Be able to express yourself in a way that even a 2–3-year-old will understand you. Equip yourself with tools like personal laptop, digital recorder, good phone that gives great picture or video output or a digital camera as well as a tripod stand. These will give you great stories told in audio/video & text format. Importantly, know how to get the best with this equipment and keep updating on usage. Make sure you have self-esteem and confident in your abilities. Have professional colleagues (seniors, contemporaries and even your mentees) that you go to when in need of second opinion or thoughts on whatever stories you are working on. Let your appearance be sharp, neat, and decent everywhere you go, carry yourself with dignity and not dress to be looked down on. Have a career pursuit that puts you forward and better every year. Look at yourself, there must be an area of media or beat in journalism you enjoy. Be a master in that area and keep yourself abreast of development in such for you to be seen as relevant in that area. Journalism gives you the opportunity to know bits of everything thing but master a part that interest you and thrive on it. Networking is a critical aspect of the job, meet professional colleagues and establish a relationship, which you must keep. You never know when that contact will be useful. For wealth creation, mastering this profession can earn one extra bucks. You can sell that brain doing trainings and consulting. You can metamorphose to having a media related non-governmental organisation, you can proofread and edit people's work or even write a book that brings a lifetime income. These are a few things that can bring professional wealth.
How do you balance your personal life, work, and family expectations?
I am a person that never take things too far. I have had experiences that I thought will derail or affect me totally, but here I am, standing and standing tall. Work can never end, so I know when to draw the line. I give my all to my work as well as my family. Anyone that knows me will tell you I am passionate about my profession, but when overwhelmed, I shut down and shut down completely. I use the time to clear my brain by doing what I like: I love looking good, so I dress well and do some visiting to family and friends. In addition, I love great upbeat music, I love dancing, eating delicious healthy foods, I watch movies and do some travels. Also, I party once in a while. Most of these activities I do with my family for greater results.
Tell us something about the media industry you would like to see change for the better?
I will love to see media personnel and journalists treated with dignity by their employers. The attitude of media owners should change for the best in terms of staff welfare. Also, I would like to see regulations that defines clearly what qualifies one to be called a journalist. Journalists themselves should be abreast of their game and not push out shoddy contents. Above all, press freedom should be upheld for the industry to thrive in the country.
And why is this change important? They are important change that will make the society better. When media is treated well and free to gather information and state as investigated, accountability and development becomes rapid.
In the next 3-5 years, where do you see yourself?
Three to five years is ample time for change. All things are in the hands of God, but I see a bigger me in the industry, at the topmost pinnacle of the profession globally and more. There are many plans on the way.
Protect your mental health. Take necessary action when it is becoming unbecoming for you online – Funke Fayemi.
What are your current role and responsibilities you handle.
I am a Chief Producer and Head of 'Women, Youth and Children unit', one of the six units in English Service of VON, Lagos office. I coordinate the activities of the service in conjunction with my thorough and exceptionally sound supervisor, Deputy Director Programme (Languages), Mrs. Christy Joseph-Chukwuemaka. So, I combine administrative jobs with coordination of my unit. I go on coverage, write and edit scripts, oversee subordinates and represent the unit at both departmental and managerial levels. When there are special productions and assignments, I join as a team head as well as team member.
How do you think the Nigerian media can up its ante to compete more favourable with international media organizations?
There must be a total overhaul of the industry in Nigeria. The equipment's used by international media organizations is the best for the work, and this standard is what needs to be imbibed. Next, training and retraining of staff on the usage of the equipment is key. Ethics and laws need to be revisited for best practices. In many international media houses, their staff enjoys that protection of being insured. The reverse is the case here. Insuring staff guarantees their dedication and ready to go to any length for the job to be done.
In your years on the job, have you ever experienced burnout, mental fatigue, or mental health crisis? How did you handle it? How can women and men in the media reduce burnout, mental health breakdown, or prevent it?
Burnout, mental health crises, no, I've never been in such a situation before. But for mental fatigue, yes. It is important to learn to take a break when needed. It is always good to establish a good working relationship with your boss and colleagues. When you confide in your boss about issues you are dealing with beyond the work, when the need arises, he or she will be able to help out. This job can't be done all by yourself alone. Sometimes I run out of ideas or just have a brain lock. When this happens, I go to my junior colleagues, and I get great responses from them. No one has all the knowledge and creativity abounds in us all in diverse ways. Also, know that holidays are good. It helps to refresh the body, soul, and brain, learn to make it part of you as a journalist. Unfortunately, even when on such holidays, everything seen or heard by me is always how it fits into production at my place of work (she wears a big grin on her face).
Let's talk about online harrasment… have you experienced it in any form? Or any other threats on the job? How did you deal with it? What steps can women in media take to prevent or deal with online harrasment, etc?
Online harassment has come to be part of the job for women. You have physical harassment online, you can't escape it. The female gender is just one that is seen as what can be toyed with or bullied at every opportunity. It's unfortunate, and it's disheartening. I haven't experienced such, but have colleagues who opened up on how their write-ups have made them experienced online harassment. You are a woman, how come you write on some issues or topics, or been told that your opinion is immaterial to the issue of discussion. When such happens, I feel I must carry my colleagues along while dealing with it. You get ideas on responses, and that makes you not to feel alone at that period. Also, you have to choose not to be intimidated, have a strong personality, and match up with your harasser(s). Make noise about it if it is becoming life-threatening for security agencies and NGOs and other media colleagues to know. To prevent the harassment online, block whoever is a pain in your ass please. Don't waste your energy on such. But if it is full blown, aforementioned tactics can help women in media.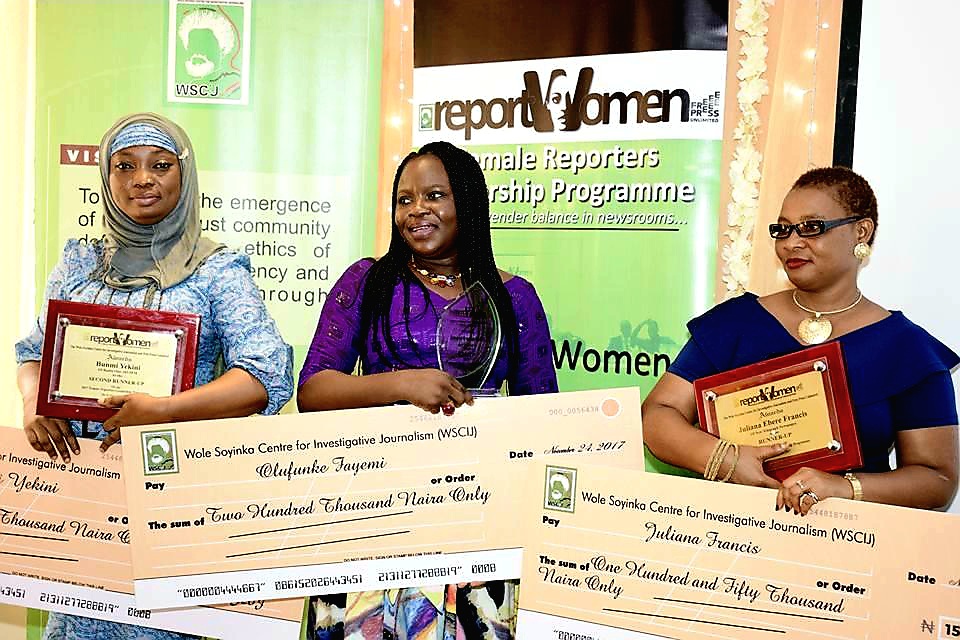 If you were to suggest women, indeed journalists in general, on what they can do to up their ante on online security and how women deal with online harrasment, what tips would you give?
A few things I will say here is that as a female journalist or journalist generally, whatever you write on-line must be self censored first. Your choice of words and language on subject matter must be divulged of fowl languages and hate speech. That way, your good digital hygiene will position you in positive light. Know yourself well enough and your writings should reflect what you stand for. Carry out proper research as you are in the digital space. Research well on your topics of discussion. Be well grounded and be armed with information on all sides to the topic. Stand by what you post with facts. Always have it at the back of your mind, no story is worth your life whether physically or on-line. Protect your mental health. Take necessary action when it is becoming unbecoming for you online.
What are some common mistakes you have observed journalist make in the course of their career? And why do you think this happens?
Many ladies found the job too demanding, hence they chicken out early on the job to do other things. Also, some women have determined right from the inception of their career that they will not be involved in any area considered to be 'hard beats' and so, they stay on the soft lane. Thus, at the along of the career climb since there are no women at the top, none will be available to be considered. Investigative journalism is one area not so many women are into here in Nigeria for the many reasons I earlier mentioned, but I can see the new generation of female journalists vying in this direction.
Another thing is journalists waiting to be trained! Do not wait, train and keep training yourself. This generation is blessed as there are trainings on-line, some free, some not. You have opportunity of pitching stories and you get stipends for your production if your story pitch idea is compelling enough.Take advantage of this and I tell you, the more you push your content out, the more your name resonates in the industry. On the other hand, walk with those that will encourage you on the job, not those that water-down your passion for the job. In doing this, you can reach-out to senior colleagues you admire for mentorship, its good to have one.
How do you chill, relax, while giving attention to your wellbeing?
Firstly, my food intake is one that must be healthy, and I try to make it at least two meals a day. I love fruits, veggies, and salad. This is followed by moderate walks and dance like three times a week. I really love to know my blood sugar level as well as my blood pressure. I grew up seeing my father, late Chief Bola Fayemi, monitor these, and he encouraged all his children to imbibe this lifestyle. He died over 24 years ago, and one of his important tutelage to me is to give proper attention to my well-being. For relaxation and chilling, I listen to great music with good beats and particularly love gospel songs. I do dance, watch movies, and stay around my loved ones, which could involve making some trips at times.
Ethics and laws need to be revisited for best practices. In many international media houses, their staff enjoys that protection of being insured. The reverse is the case here. Insuring staff guarantees their dedication and ready to go to any length for the job to be done. – Funke Fayemi, Chief Producer, Voice of Nigeria.