Reps Ad-hoc Committee On Legislative Agenda Holds Maiden Meeting
The main goal of a parliament, following the inauguaration of a new assembly, is to design and execute a set of proposed legislations that drive and support policies and programmes of the government for the good of the citizens and the public in general. In Nigeria, eight key legislative instruments are used as drivers to facilate the input and outcomes of all legislative delibrations on the floor of the house of Representative during plenary inclusive of: Matter of Urgent Public Importance, Motions, Bills (law making), Public, Petitions, Committee meetings (internal meeting), Oversights (checks and balances) and Representation.
To set the tone on what to expect for the 10th Assembly, the adhoc committee, with Hon. Ukodhiko A. Jonathan (Isoko Federal Constituency, Delta State), along with other members of the adhoc committee on Legislative Agenda, delibrated on key action points for onward execution.
---
By Ejiro Umukoro
Today, the House of Representatives ad-hoc committee on Legislative Agenda held its maiden meeting at the Kaduna conference room of the Transcorp Hilton Hotel, Abuja.
The ad-hoc committee, which is chaired by the Majority Leader of the House of Representatives, Hon. Julius Ihonvbere, has Hon. Jonathan Ajirioghene Ukodhiko, member representing Isoko North and South Federal Constituency, amongst other members, as a member of the committee.
The House of Representatives, which is often referred to by Nigerian citizens as the 'People's Parliament' because of its 360 members that have a wide reach among the more than 200 million Nigerian citizens, is saddled with the responsibility of coming up with a Legislative Agenda on how to respond to the huge challenges that are confronting citizens in the country in order for them to enjoy the dividends of democracy.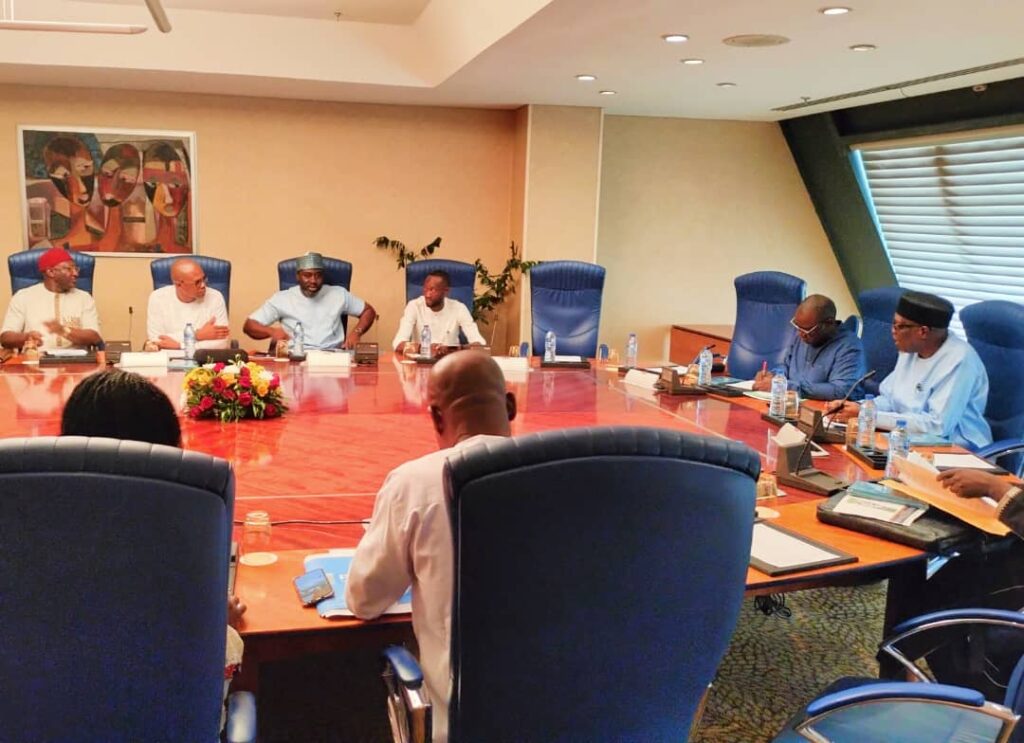 The committee, which was set up three weeks ago during one of the plenary sessions, is to look at the Legislative Agenda of the 10th House of Representatives, which starts in June 2023 and will end in June 2027.
The 10th House of Representatives intends to implement an agenda that responds to the needs and expectations of Nigerians.
In a period of enormous economic, political, and social challenges and when confidence in Government is currently very low, it is imperative for the National Assembly to develop and implement a legislative agenda that does not only seek to rebuild confidence, but also provides hope and delivers on good governance to the citizenry with improved democracy.
#NASS #NigeriaNationalAssembly #LegislativeAgenda #Governance #DeltaState #IsokoNation