My Media Journey: A Society Without a Great Press is a Dead Society – Tope Omogbolagun, NMMA and DAME Awardee
With her current role as a Senior Correspondent reporting the Nigeria Senate at National Assembly for the Punch Newspaper, Tope Omogbolagun spares no punches. Pun intended. Her strong belief that a dead media breeds a 'deader' society rings true in a culture where lawlessness and disregard for the rule of law is no longer the pastime of military dictatorships, but now a fixture of a society supposedly democratic. In this Special Exclusive Nigerian Women in Media Project Series by LightRay Media, she provides clear cut solutions on media management, becoming a poster girl for young female journalists, and much more. Shall we begin?
---
As the Inauguration of the 10th Assembly drives up the stakes, the media too is on high alert with extreme pressures, and with you covering the Senate I can only imagine how demanding your work schedule is. Which prompts my first question on a topic not often discussed: in your years on the job, have you ever experienced burnout, mental fatigue, or mental health crisis? How did you handle it?
Oh yes, I think have . . . It's part of what we experience in our endeavours. However, we must ensure that it is not excessive. I recall in my first two years on the job I had to battle with burnouts, which came with excessive fatigue. I am a very active person and love to give my best to whatever I do. I went into my job with the mindset of giving my all because I did set very high standards for myself to the extent that I worked on days when I was supposed to rest. I would go on field trips and interviews on my off-days then return to the office the following day to write my story, and thereafter I write, sort, and file my story. Right after that, it was production days. I ran this schedule like this all around the clock for two years. It was at that point I knew I could have a breakdown because I started to develop anxiety for work – I got tired almost after everything.
When this was happening to you did it strike you then this was a whole mental health management concern? If so, what measures do you take to mitigate it?
You know, the whole mental health awareness issues wasn't at its peak then as it is now, but I remember becoming deliberate about my rest. I started to take my off-days for rest and relaxation. Sometimes I'll go to the movies and restaurants or go have a good time out with friends. I also live a very content life, I am a happy person who loves to live my life to the fullest. I love people and I am vocal about my love for people. Despite that, I know when to retreat and be with myself.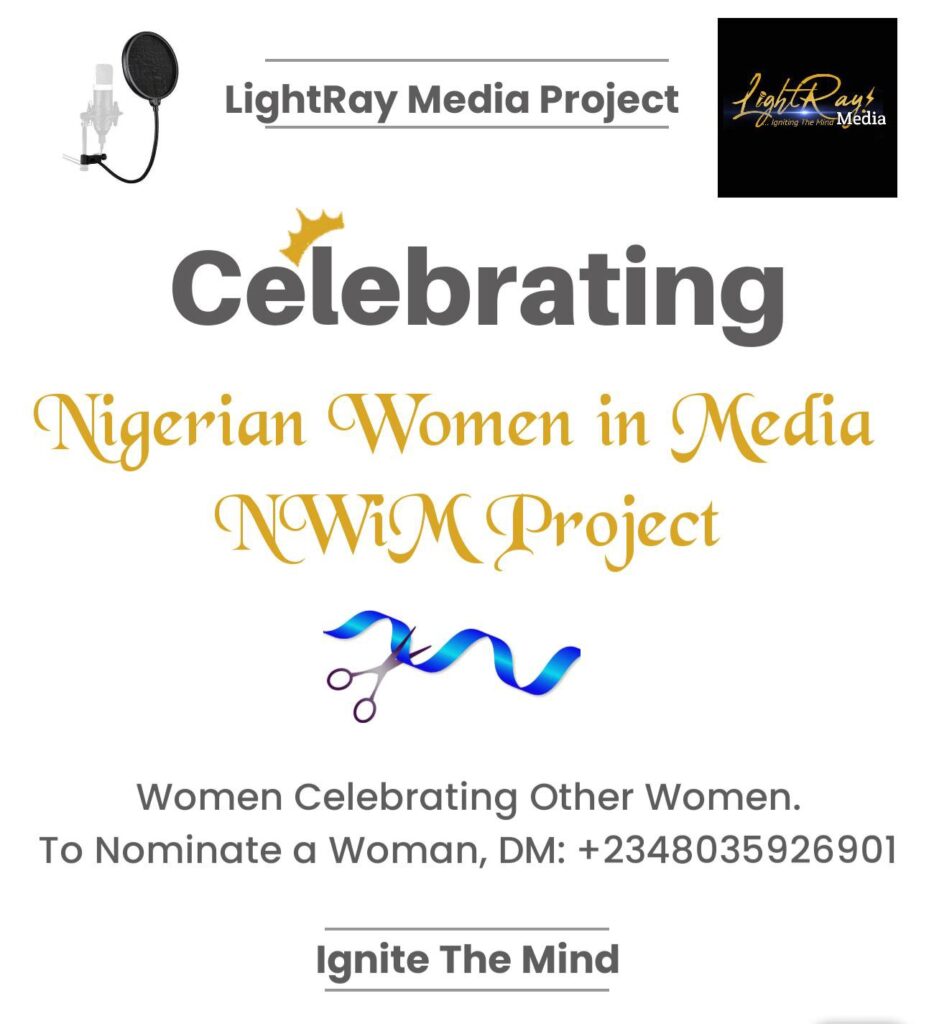 How do you think mental health is defined in Nigeria?
Prior to now, people see Mental Health issues as being mad, more like only people who are in Yaba Left, but in recent times, people have started to think differently, especially among the young generation.
One of the major reasons for mental health in recent cases is comparison and pressure. People get pressured by the lifestyles of people they don't even know.
Having experienced how piled-up stress can have consequences on our wellbeing do your think mental health is an important going concern for journalists and media organisations?
Yes, the issue of mental health cannot be overemphasized by journalists. People cover a lot of mentally demanding stories, and crime scenes or stories that can be very disturbing to write about. Journalists have to first filter these before they can tell the stories. Many journalists after filling in their reports suffer from Post-traumatic stress disorder.
And as you know, we all handle things differently. While some people cringe at the sight of blood, there are others who can not separate emotions from the job like I do most times. Given, this background, I believe media houses should make provision for journalists to have access to psychiatrists, psychologists and other mental health experts. While I understand that as journalists it is good to help save the country, defend the poor and hapless in the society, we should remember that we also have a responsibility to care for ourselves and take care of ourselves, too. It means knowing your limits and knowing when to take a break. Mental health is not a taboo. It's a common conversation we talk about freely amongst my friends and those who are experts in that field.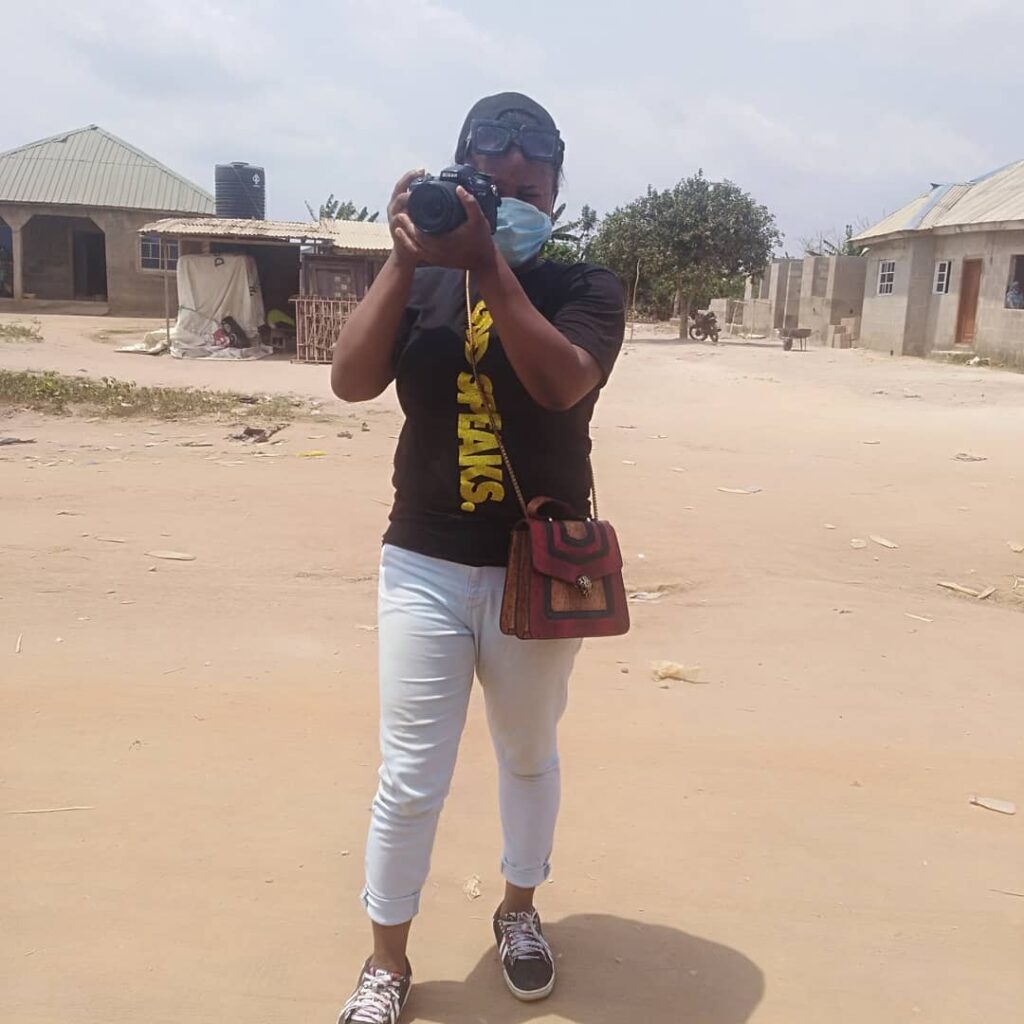 Tope Omogbolagun takes pictures of scenes during a field trip to Abule Oko Mi, Ado-odo ota L.G, Sango, Ogun State.

One of the major reasons for mental health in recent cases is comparison and pressure. People get pressured by the lifestyles of people they don't even know.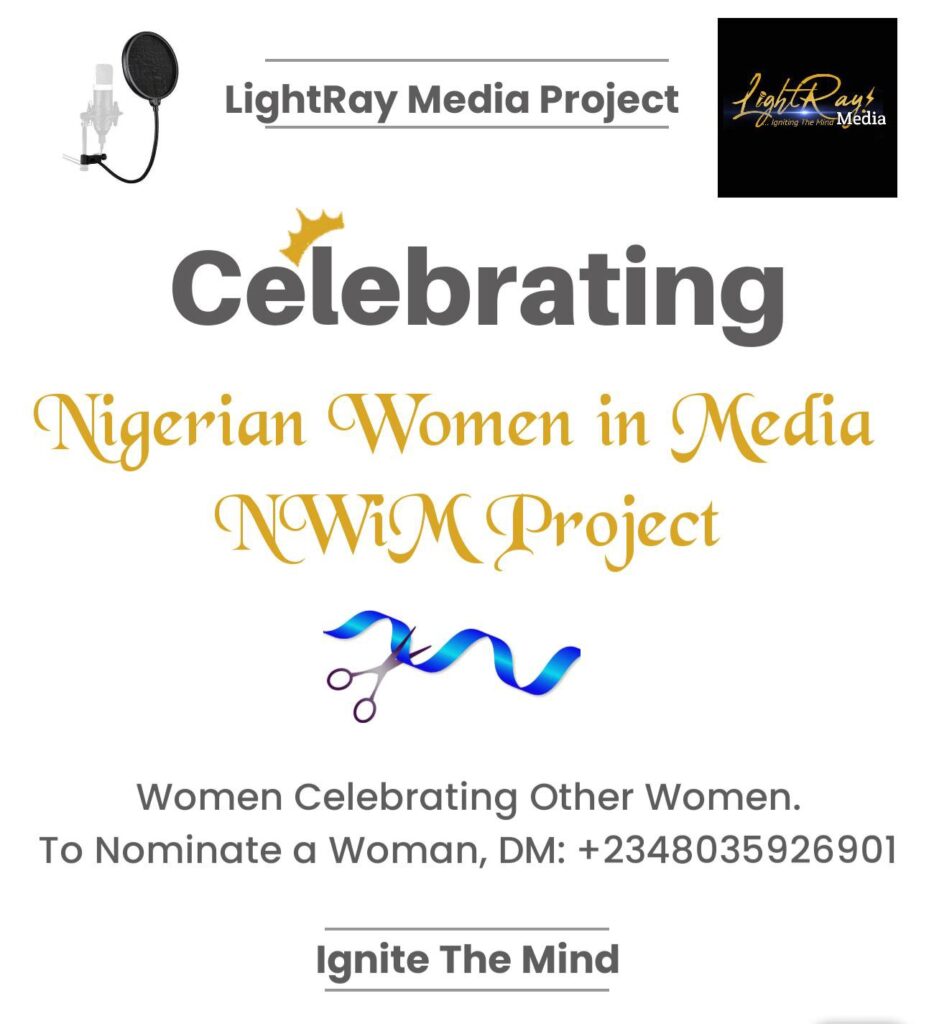 Let's go back as it were to how your journey began: why journalism? Why not any other career?
I think my passion for journalism can be traced down to sometime in 2013, I think September thereabout. It was a few months after my internship; my first exposure to journalism and somehow I loved it in six months. I had always wanted to go into Public Relations because the knowledge I had then was that journalists were poor people, so I didn't want to have anything to do with poverty (she laughs. I joined in too). My mind was made up on doing PR, so, I put double efforts into my PR such that even when others barely passed the course, I would have a 'B' in cases where I did poorly. But my exposure to journalism changed my mindset. I found out that journalists are not necessarily poor and it was such an honourable profession; the only one recognized by the Nigerian Constitution for that matter.
Also, it fits with my natural wiring. I am someone who loves to impact. I like to interact in real life with people, and I like to speak and fight for the oppressed; I had said if I wasn't a journalist, I probably would have been a Human Rights lawyer or activist. After I finished my internship, I had some conversations with some people including my boss at that time Miss Toyosi Ogunseye who also helped me through mentoring. It was then I realized I wanted to do journalism and I haven't stopped loving it since.
At what point did you feel your career was no longer just a job to make a salary?
It had never been just a job for me. I have always done journalism with a sense of calling and purpose since the very first day. I didn't go into it for lack of a job, although, I needed a job when I got in, but I entered with a sense of purpose that I have a role to play in building a healthy society and this (journalism) was my opportunity and the platform I had to make an impact. That had always been my driving force and it is still so today. It is a mindset I protect with my all, I don't let people or pressure get in between us (My mindset and I).
What were some of the struggles for you in the early stages of your career. How did you overcome them?
Hmmnnn! First, it was about generating story ideas. My first official beat was the Features desk which was a bit too much for me at the initial stage. You know you assume that you can solve every problem and you go look for an extraordinary story that you won't be able to execute. After embarking on such stories a number of times, soon you begin to feel discouraged. After speaking with my mentor, I understood the dynamics of idea generation and execution and one of the tips he gave me was to read wildly, the more you read, the more you open yourself to ideas.
Do you still have any current challenges you're trying to overcome?
Oh yes! Can we ever do without challenges? I think challenges are part of life, once we move from one stage in life and we think we have surmounted the old challenge, there is another waiting ahead in the next phase. I moved from reporting the underreported and hapless in society to reporting those in the corridors of power. The challenge at this phase is definitely different, my major headache is having access to the people I report. Many politicians do not think they owe the public accountability, they see themselves as higher and bigger than the system sometimes. So, it is quite tasking to get information from them. And because we live in a society that is embedded in corruption, it is almost impossible to access information freely because people have a lot to hide.
Any barriers you recall might have impacted you from hitting the career target you've set for yourself?
For me, it was my not wanting to step on toes; wanting to be careful with everyone. Wanting to be liked by everyone, so whenever I saw that I did outstandingly and it was steering negative attitudes from people around me in the workplace, I'd soft pedal, then pick up again.
Having a bad boss can also kill a person's career, it's different when you have to deal with your colleagues and contemporaries but having to fight a boss' insecurities is a lot draining that can frustrate one and kill passion.
And how do you plan to overcome these seeming barriers? Why is it important for you to overcome them?
For the politicians, I keep lobbying them and approaching them in person, the thing is that if your number isn't saved on their phones your calls wouldn't even go through. So, one needs to look for ways to get them to have their contact saved on their phones. I can't do without them if I want to have a flourishing career, I need them, they are still my major source of getting stories. I keep persuading them, one day when he or she is aggrieved or can't stand the injustice, I'd easily come to their mind as a journalist.
Tell us about the stories or projects you've done that were the most impactful in the course of your career?
My best project was my first most tasking story I did just a few months after I was posted to the features desk. It was my first multimedia story it demanded a lot of effort. The story was targeted at how hospitals disposed of medical wastes; it was an investigative piece and earned me my first recognition as the first runner-up at the Diamond Award for Media Excellence in 2019. For me, it was beyond the award, it was that I put my all into a project and got a good result and impact on the society. Also, my story on Surrogacy in Nigeria didn't gain any recognition but it's one of my most fulfilling stories. It took a lot of energy, I spent about six months on the story, gathering information and looking for people to talk to. But every day, I am glad, I was able to contribute to the space of Reproductive Health because it's an area I am also very passionate about. When you Google surrogacy in Nigeria, my story will come up as one of the resources that you'd get. Lastly, my fellowship project with the Wole Soyinka Centre, stirred my passion to work closely with young people and this is part of what I am doing right now outside of my office work to cause an impact and a change in society.
What career projection are you setting up for yourself you intend to meet up with?
Basically, for now, it would be to get a robust contact base. What is a journalist without sources, once one can get the sources, every other thing would be in place. When you can get stories from all angles, you'd be a cherished and respected journalist. So, for me, that's the aim right now, once I am able to do that, other things would come.
What training programmes or short courses have you attended, which you applied on the job that made the most impact for you?
I have attended a number of trainings but the most impactful so far was the Wole Soyinka Female Reporters Fellowship. It was an eye-opener, it made me see the variety of issues that affects women, the importance of positive reporting on women and everything in between that is related to accurate gender reporting.
What suggestions will you give media owners or heads of media business to help boost morale, and effectiveness, and reduce toxicity in the workplace?
Please, let me leave this out in order not to infer unpleasant connotations about my organization.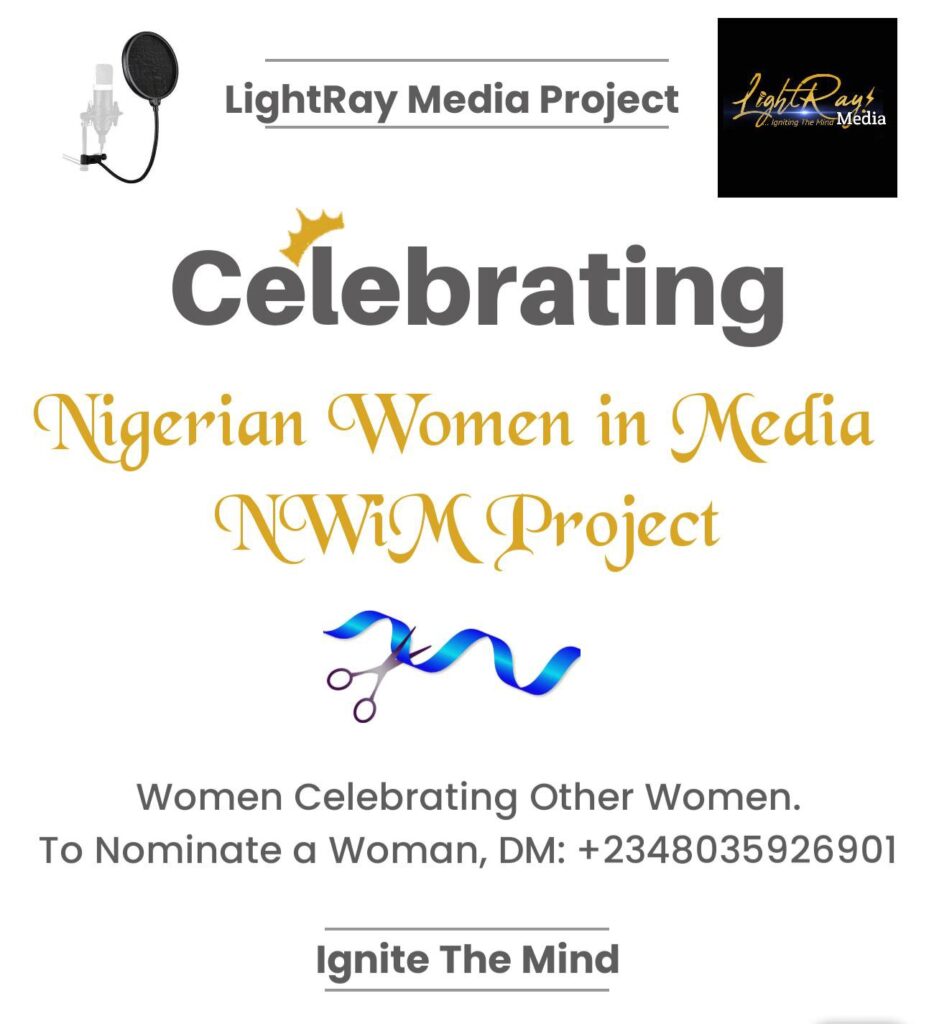 If you were to reimagine your career, what would you do differently?
I would do my job with every sense of diligence and excellence irrespective of whose ox is gored.
How and what can women in media begin to do differently and better to hold their own space within the media industry?
Women must stop giving excuses on reasons why they can't do their job. Also, they should cease bringing in the 'Helpmeet' mindset to the workplace. You're not in the office space to assist your male colleagues; you're not in second place to your male colleagues. I have observed that women like to see their fellow women as competitors but always feel lesser than their male colleagues. They often rate their male counterpart above themselves.Go for gold, break the glass ceiling. Don't try to avoid the hard task including staying for production for those in the Print and Broadcast especially, television. If you always have an excuse to leave earlier, by the time, there is an opening for a producer or Editor that could stand against them because you're not used to being a part of the work behind the work.
Tell us about some of your accomplishments that continues to inspire you to do more?
I am someone that takes pride in my work, so for every good story that I have written, I am very proud of it. Outside of that, I have earned not lesser than seven nominations in some Nigeria Awards, including the Nigeria Media Merts Awards and the DAME Awards. The biggest so far was when I won the Education Reporter of the Year at the 2021 Diamond for Media Excellence Awards.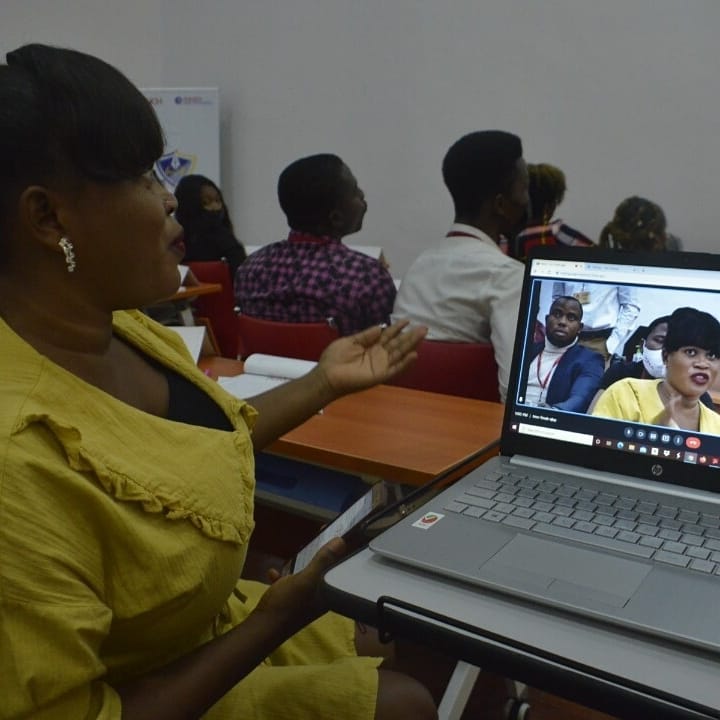 Tope Omogbolagun at a workshop organised by her organisation within the premises.
I have always done journalism with a sense of calling and purpose since the very first day. I didn't go into it for lack of a job, although, I needed a job when I got in, but I entered with a sense of purpose that I have a role to play in building a healthy society and this (Journalism) was my opportunity and the platform I had to make an impact. That had always been my driving force and it is still so today.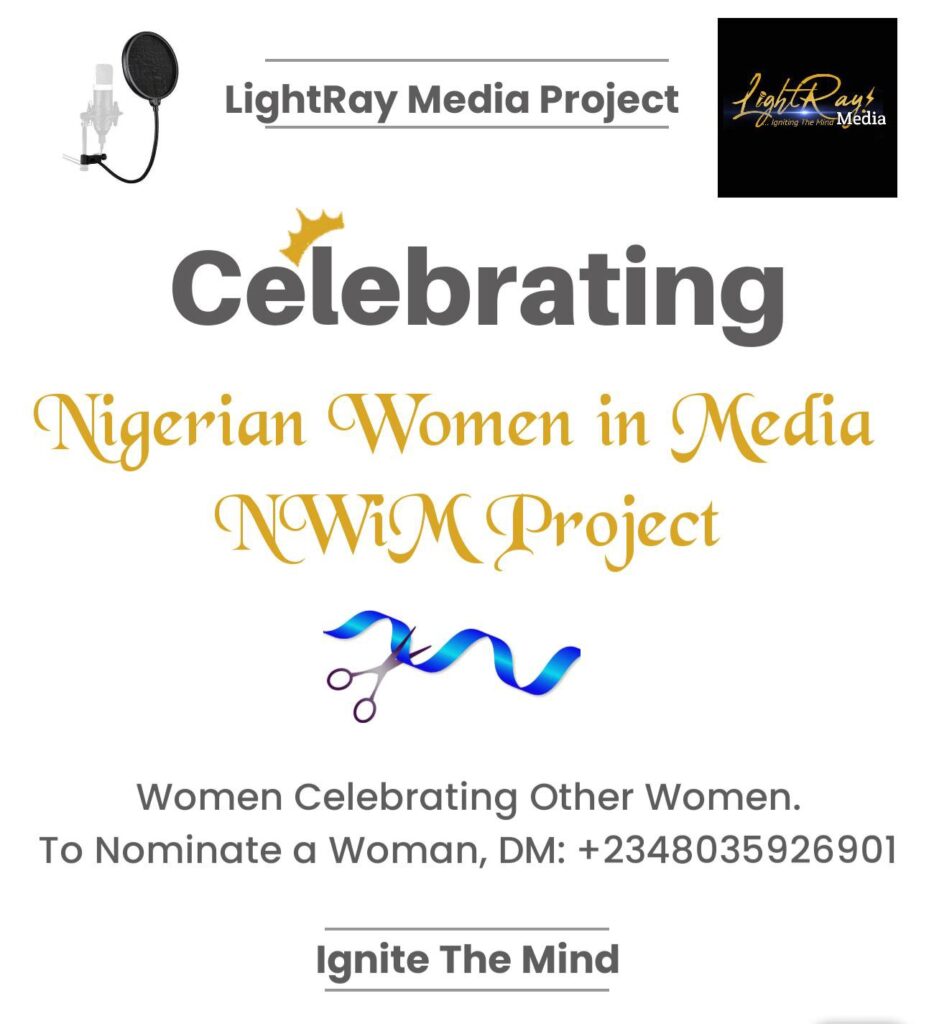 Outside of the media space, I am extremely proud of the work I do with teenage girls at the Daddy's Girls Club, an initiative that provides scholarships and mentorship for teenage girls from indigent communities.
Why is it called Daddy's Girls Club?
The name Daddy's Girls was coined from our understanding of the Fatherhood of God. As precious Daughters of God who is our Daddy, He has given us the vision to raise a younger generation through scholarship and mentorship.
Let's talk about online harrasment… have you experienced it in any form? Or any other threats on the job?
No, I haven't gone through any of that, guess because I don't post so much on journalism-related issues. But I am not someone who gets easily bullied because I am a strong-willed person with a strong and fierce personality.
If you were to suggest how women can cope with online harrasment, what tips would you give?
Be yourself, and equip yourself with the right information because knowledge empowers and emboldens you. When harassed, particularly when a false ideology about you is being shared online, seek credible means to tell your side of the story and if need be, get legal backing such as a court injunction if such a person can be traced to a physical address.
What tips in personal development, career pursuit, network strategies, and wealth creation would you advise other women in media, including men, to tap into?
I don't know if I have the answers to this question, but I would say hone your skill, strive to be and be the best at what you do. Create a routine that allows you to enjoy your work and also have fun while at it. Apply for fellowships; it opens you up to networking and meeting amazing people. Also, be your sister's keeper, stop hating on a female colleague that is doing brilliant, and rather support them in whatever way you can.
If there are areas, of struggle, ask questions, and be open to asking for help; it's a great sign of strength. Of course, I am not encouraging anyone to be spoon-fed. Lastly, in the midst of a busy schedule, try to read a book. It's a culture I am building, even if it is three pages, in the morning, I read before I go out.
How do you balance your personal life, work, and family expectations?
I am not married, so I might not really have too much of that challenge. I work hard, really hard, but I also know when to retreat. At some point, you just soft-pedal, then you pick up again. I learnt to do that after I experienced a major burnout that almost prompted me to quit work. I found out that I can't be there for everyone like I would have loved to. I would break down, if I continued. So, I prioritise myself and allocate the remaining time to other things.
Which aspects give you the most challenges, and how were you able to overcome them?
Managing people's expectations, I would say. People have a lot of expectations from others, but themselves. At first, I used to always want to meet their expectations, but I soon found out it wasn't sustainable. So, I'd say just let people be. Eventually they'd come around and some won't get it until they are in your shoes.
Tell us something about the media industry you would like to see change for the better?
Good remuneration of journalists. Journalists are poorly paid and it is sad that some media owners who are trying to fight corruption don't even pay their workers. Beyond the pay, the welfare package is ridiculous. No health insurance, life insurance, and even pension plans. How would you get such a person to be faithful and objective in their reportage? I am lucky to work in an organization that constantly pays salaries and some other benefits. Many others are not that lucky.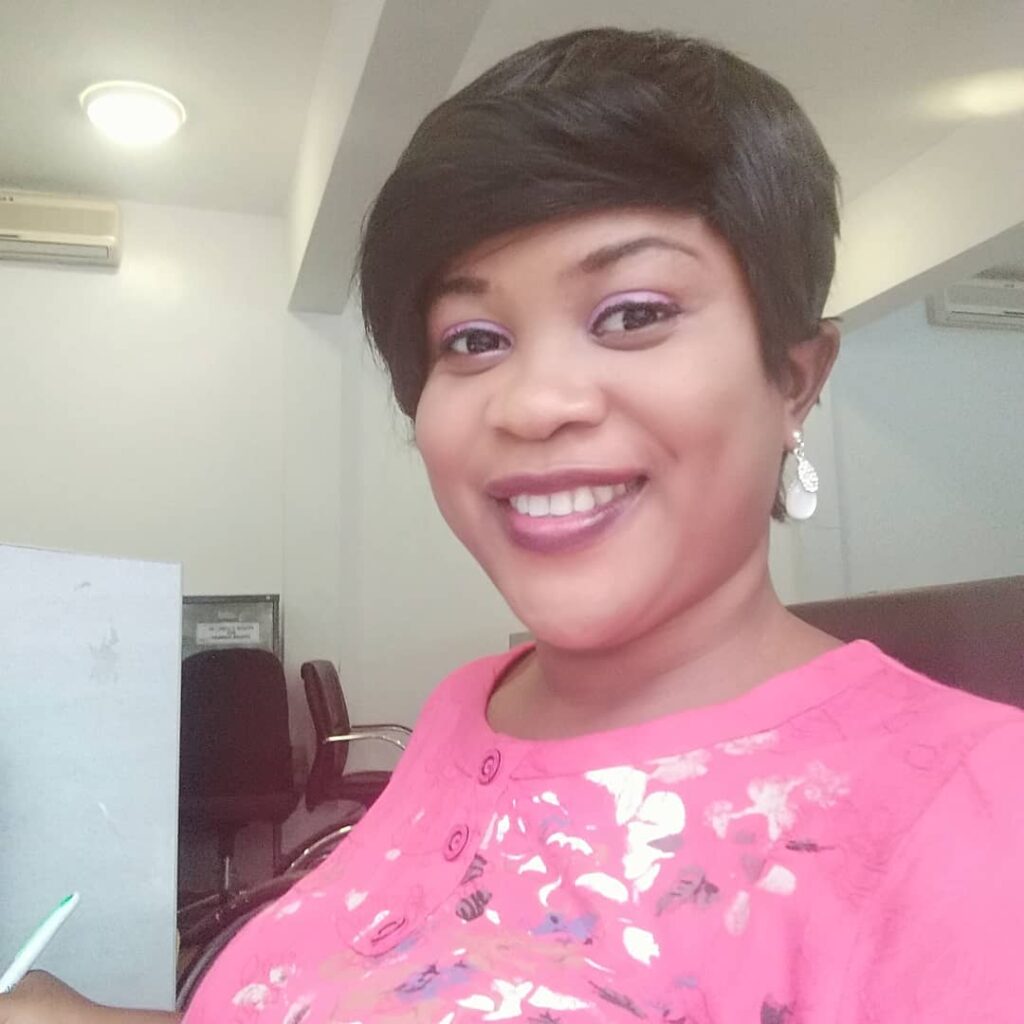 Why is this change important?
It is important that journalists are properly renumerated so they can effectively carry out their duties. If a journalist is chasing after money, they can't chase good stories at the same time. A journalist that is well taken care of would not cower at the sight of corrupt public officials because of the crumbs they stand to get. And a society without a great press is a dead society.
How do you think the Nigerian media can up its ante to compete more favourably with international media organisations?
The Nigerian media must strengthen its culture of excellence and reliability. The people must always be able to trust the media. Also, be ready to invest money. As much as the media is a watchdog of the society, there is also the business aspect of media; in Business, you spend money to get money. Lastly, the media must invest massively in its workers, seek innovative ways to make money, and continue to fight for a Free Press.
In the next 3-5 years, where do you see yourself?
I see myself as a poster girl for excellence in the media space and beyond. I want to be the reason why young girls can aspire for excellence. I want people who have abandoned their visions, to meet with me and have the courage to dream again.
Describe how you let your hair down and just relax.
I take a lot of pictures of myself, it helps me to relax and my pictures also inspire me a lot.
I also treat myself to a good meal, I love good food. I see a movie once in a while and listen to very good preaching. Lastly, I spend time enjoying time with my friends.
Written by ERU.