Isoko Nation Unites Under Ukodikho following His Outstanding Inauguration into the 10th National Assembly
For Pastor Jonathan Ajirioghene Ukodhiko, the battle is finally over, and for the Isoko Nation, the undisputed Winner, emerged.
---
By Ejiro Umukoro
Isoko Federal Constituency Representative, Hon. Jonathan Ajirioghene Ukodhiko today took his oath of office into the 10th National Assembly amidst jubilation, pump and celebration.
The highly anticipated swearing-in ceremony, which took place in Abuja at the National Assembly Complex saw Pastor Ukodhiko inaugurated into office as a Distinguished Honourable Member of the Green Chamber.
His inauguration and reception witnessed by throngs of supporters, Political Juggernauts, Captains of Industries, Technocrats, the Academia, Women, Youths, and various groups from across the Isoko Nation from the North and South Constituencies, converged to celebrate his smooth transition into the hallow Chambers of the 10th Assembly.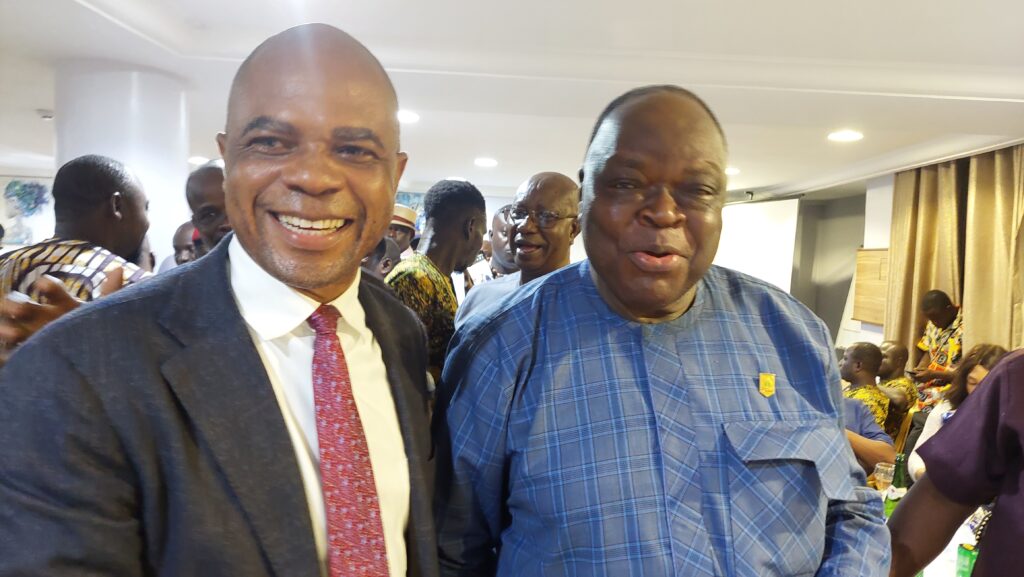 Seen by many as a highly respectable Man of God, a seasoned technocrat, and politically savvy engineer, Chief Eta Enahoro, a business mogul, Industrialist CEO and MD of Skyway Resources Limited who in his speech at the reception to celebrate Ukodikho's successful inauguration, expressed deep gratitude and joy for his remarkable personality.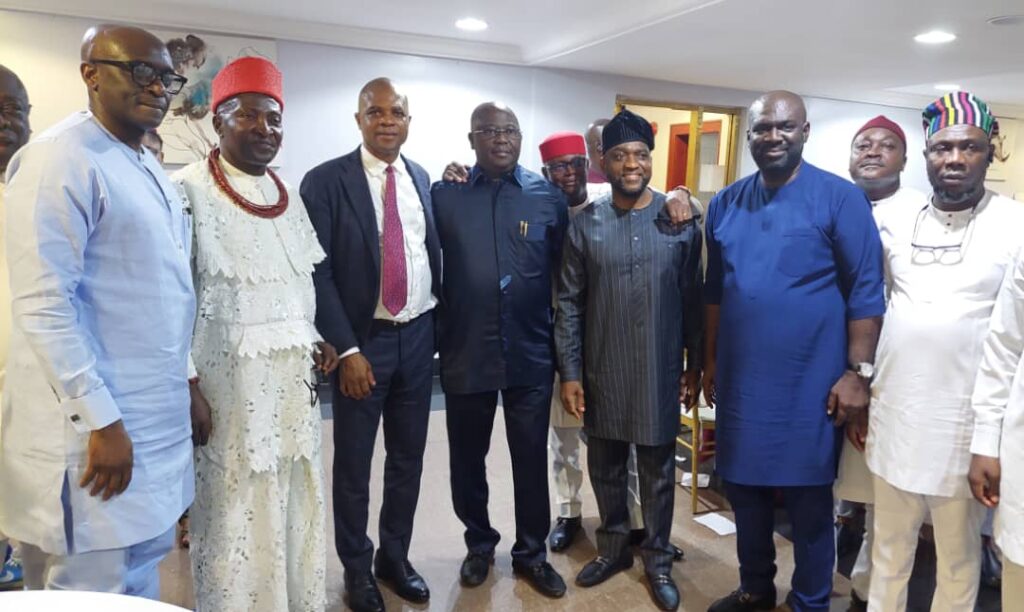 Describing Ukodhiko as the best candidate Isoko Nation deserved to have as their son, father, and representative at the NASS, Chief Enahoro said, "Jonathan Ajirioghene Ukodhiko is a man of strong character. Ukodikho is a man who has been blessed with a divine way and unity of purpose to bring the Isoko Nation as one. Isoko must unite for them to have a seat at the table." He also added that: "Ukodikho is clearly a man who has made his own wealth and has come to work and make impact rather than waste time." Chief Enahoro thereafter encouraged the new lawmaker to play a people-centred politics, politics of unity, infrastructural development, and the political advancement of the Isoko Nation.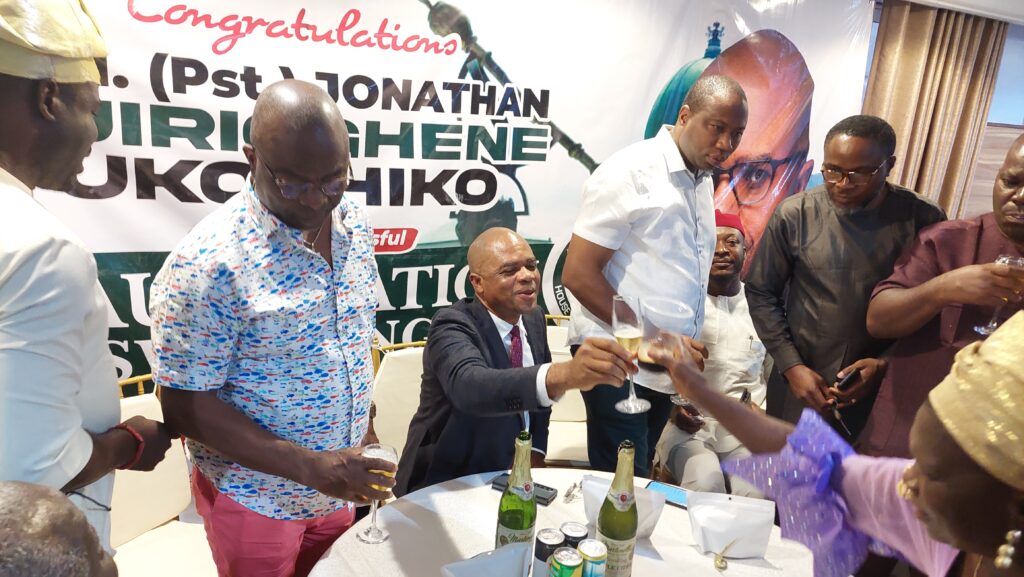 Present to honour Ukodhiko's successful inauguration was the PG of Isoko Development Union, IDU, Prof Christopher Akpotu who expressed joy at what he described as a "double-barrel celebration for the Isoko Nation for being well represented at both the Senate and House of Representatives."
Mrs Y. D. Igbrude on her part expressed hope and a strong believe in Ukodhiko's capacity to deliver. He said, "I believe in him because it is a vision God gave and it has come to pass."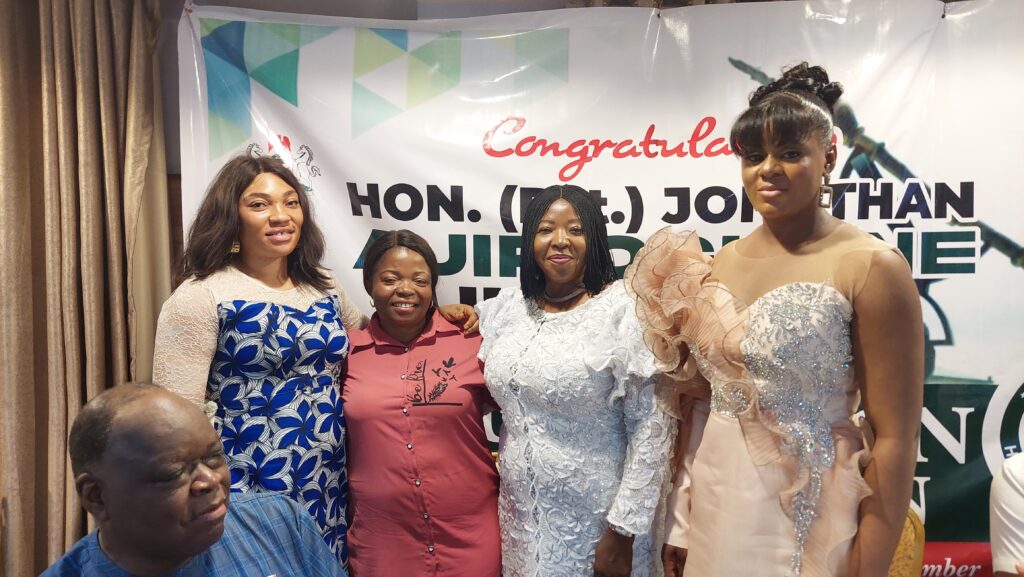 The Pioneer Speaker of Delta State House of Assembly, Hon. Emmanuel Ogbenro Okoro, PhD., describing his long term relationship with Ukodhiko at the reception of his inauguration into the House of Representatives spoke very highly of his fellow legislative member saying, "Isoko got it write with Ukodhiko. He is a man who is so humble and gentle and has proved himself. Despite the media war and all that political blackmail, he still stands tall as a complete gentleman. He has distinguished himself in the private sector and I think Isoko got it right because he's one of the best in the Isoko Nation."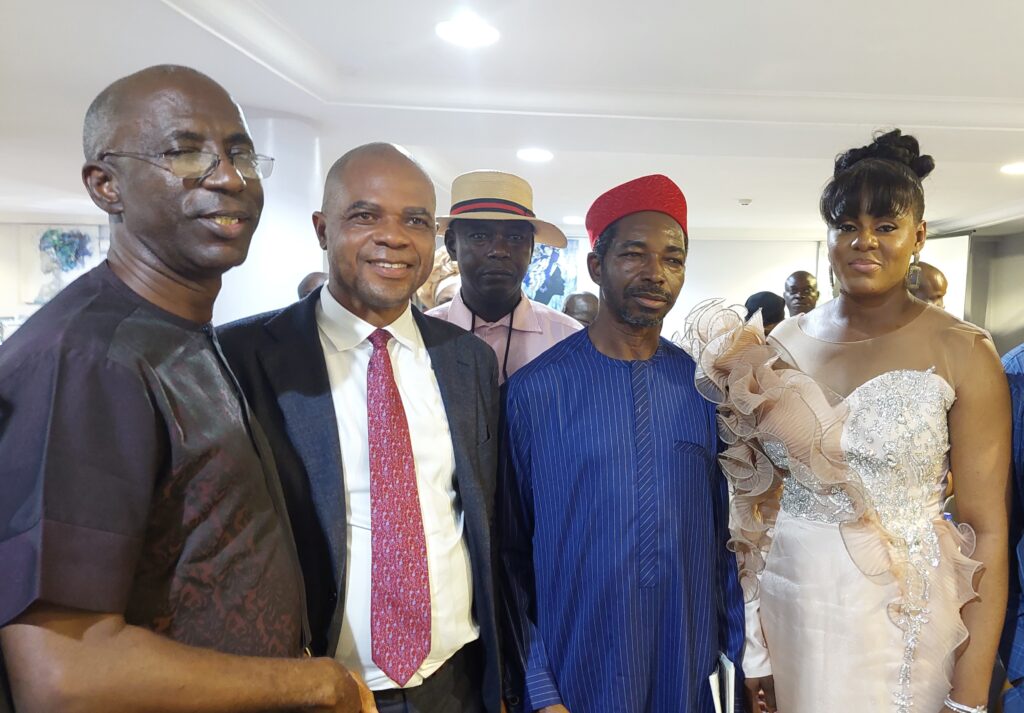 A special toast at the reception was given by Dr. Micheal Morgan, Ukodikh's friend and loyal supporter based in the USA. In attendance were heavy political weights like Elder Emmanuel Ogidi (Former PDP State Chairman South-South), Malik (former Chairman Isoko South LGA), Mrs Y.D. Ukodhiko, Felix Onowo Ogbaudu (Former AIG, Retired), Engr Gabriel Arueme (Olomoro), Chief Sam Egwerome, Dr. Editorial Malam Obi, Elder Godwin Ogurugba, Dr. Bar. Paul Oweh, Mr. Nelson Ehomuan, Chairman ADLAN, Comr. Chief Believe Akakri, Engineer Ogaga Akpomedaye, Mr and Mrs Mike Omu, Hon. Miller Akpoili, Dr. Avuwha Omidih, Dr. Oteri and many other Elders, Political Chieftains, Industry Captains, Academia, Technocrats, Friends, Families, and well-wishers at Hon. Ukodhiko's Inaugural Reception in Abuja.