WHIZ WOMAN NETWORK ROUNDTABLE DISCUSSES HOW WOMEN IN THE MEDIA CAN OVERCOME CAREER CHALLENGES
Women are powerful but powerful women don't come by easily because not every woman knows about her powers. The "Whiz Woman…
---
Women are powerful but powerful women don't come by easily because not every woman knows about her powers. The "Whiz Woman Network"is a platform that is focused on empowering women with the right knowledge, skills, and network to achieve their life and career goals and make societal impact.
Women need safe spaces in society to advance their personal goals and careers. Whiz Woman is an opportunity to advocate for a safe social environment that promotes diversity and equity and empowers women to discover and maximize their potential, talents, and opportunities. It is a platform to raise conversation on issues that affect women building career and life goals.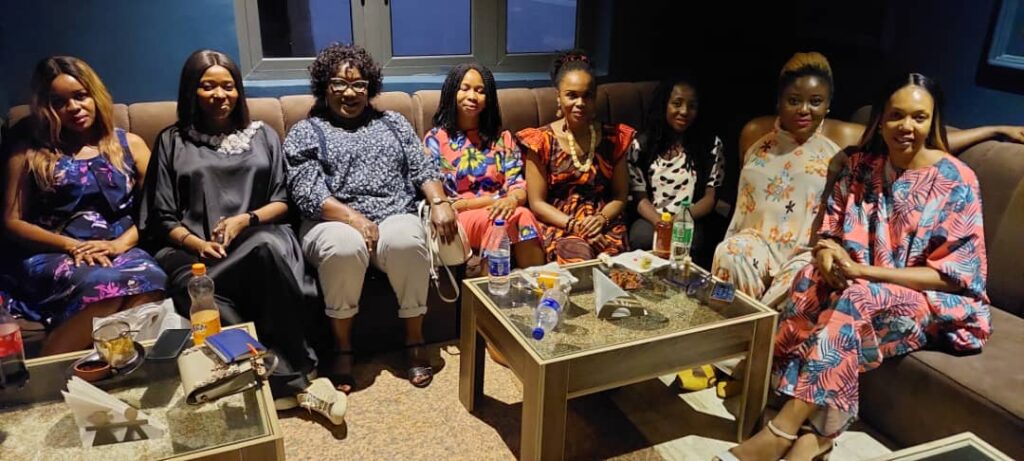 A 2018 survey conducted by leading tax and advisory services provider, PricewaterhousCooper (PwC), involved over 3,600 professional women (aged 28-40 years) to find out about their career development experiences and aspirations, major areas of concern for women building their careers found include,
• Transparency and trust issues at their workplaces.
• Support networks and advocacy, the need for strategic support.
• Challenges with balancing life, family care, and work without discrimination. Many women feel nervous about the impact that starting a family might have on their careers. These are situations that hamper personal, organizational, and national growth.
In Nigeria, World Bank Reports show that more than half of women aged 15-64 years oldare in some form of employment and trying to build a career for themselves in various formal and informal sectors, and women in the media, play a key role in transforming the lives of other women. They can catalyze to raise meaningful discussions that will help address these challenges that women face.
At The Whiz Woman NetworkMarch Edition 2022, women in the media profession had insightful conversations on the theme "Overcoming The Peculiar Odds in The Media on Your Way to Achieving Career Goals." This conversation aimed to help women in the media address some of their challenges, and thereby enable them to carry out more meaningful work through the media that can affect other women positively and shape society.
Some timeless tips and life experiences shared by the speakers include
Limited Opportunities and Organisational Censorship
Ejiro Umukoro, Multi-Award-Winning Investigative Journalistand Executive Director, LightRay Mediashared: "Limited Opportunities are about self-perception. Feelings of inadequacies, the Pygmalion effect (self-prophesy. Self-sabotage), impostor syndrome (who I am to be that good? Questioning your self-worth, self-doubt, fear of being caught to be a 'fake')
"What organizational policies do you have? How does the HR department work to protect your rights? What do the regulations in your industry say? How aware are you of these regulations? Are the censorships inimical to your career advancement? What other policies do you have in your organization? Can you suggest new ideas and a better approach to these?"
Financial Literacy and Networking
Esther Ijeaku, Development Consultant, Skill Hub Consulting shared, shared: 'Get financially literate no matter how little your income is. A woman without financial resources is vulnerable to abuse and even unprofessional conduct. When you have a nest, it's easier to say no or demand for standards to be met.'
"Network, network, network! The African context does not encourage relationship building. Make effort to build a strong social network. That can deliver value beyond money. Choose relationships." "Your dreams are valid. Stop overthinking and self-sabotaging yourself. Do not be afraid to try."
Getting Grants and Fellowship Opportunities
Olatokewa Ayoade, Digital Broadcast Journalist, Head of News, Kiss FM, Abuja:"Don't write your personal essay as if you're summing up your resume," she says. "Choose an instance when you did or learned something that affected the rest of your career."
"Investigate the organizations that are most likely to care about your work. Study what the foundation or organization is interested in. Tailor your idea and application to those topics, and pitch an idea that fills an existing need."
Beyond what the speakers had to share, every woman at the meet-up had something powerful to share. A story that touched another sister, an answer that helped a sister, and the career-shaping hacks.
Pursuing a career enables women to understand ground realities, helps them network and build useful social connections, attunes them with the realities of society, helps them understand, interact better, fosters investment in skills and the health of themselves and their families, expands their sense of discernment and establish a sense of identity.
The Whiz Woman Platform seeks to achieve these through collaborative productions amongst women, creating a networking platform, a support system for career women, partnerships, and engaging more conversation with women in the media and women in other sectors.
Written By