My Media Journey: There's Power in the Pen to Market the Nigerian Media – Environmental Journalist, Esther Omopariola
In the field of journalism, the more popular beats citizens know about in Nigeria are politics, economy, constituency projects, the judiciary, and so on. Environmental Journalism, is often not seen as a career path a number of parents will even think their children and ward can aspire to.
Did you know in Nigeria, the major problems of wildlife conservation in are poaching, overgrazing by free range livestock, bush burning, tire burning, environmental predation, deforestation and over hunting?
Ironically, it is interesting to note that wildlife can contribute to the diversification of the Nigeria economy in terms of food production, meat, skins and hides.
But why will a journalist choose a specialist field such as environmental journalism? Meet Esther Omopariola, a News Anchor and Environmental Journalist with TVC who is passionate about the environment, wildlife and conservation take us in this Exclusive Interview with LightRay Media on a breathtaking journey into the world of media and environmental journalism
---
Esther Omopariola is our second Guest in this Special Edition of the Nigeria Women in Media Project by LightRay Media.
Was journalism your first career choice?
That's kind of tricky because I didn't really think I would see myself in this career path. I had wanted to become a lawyer because I had this habit of always "asking questions". So when I got admission into the university, the institution gave me an offer to register in its pre-degree programme for law at the time because it was yet to have its own law faculty. I was also offered a second option of studying Mass Communication for one year, and thereafter I could crossover to Law. I considered the latter, but after one year in Mass Comm., I felt there was no need to move because the course, Mass Communication, was already getting interesting and so I stayed on the path, and now I am a journalist.
What was the tipping point for you in the course of career that made you decided to stick with it as a career?
It started in my early years as news reporter with Super Screen when I was asked by my editor to report a story involving some market traders in Mushin, Lagos, at the time and a business mogul who had planned to take usurp their property through illegal means. The traders felt it was an injustice for such a thing to happen to them. I sought to get the other side of the story, but the business mogul and his team visited my editor and asked for the story not be broadcasted and promised to offer some huge rewards in return. We then realized that the story meant a great deal, we politely refused offer and went ahead with the story. The matter drew the attention of relevant authorities, and the market traders didn't lose their property. It was then I realized that there was power in the pen.
How do you stay grounded in your work?
Overtime I have become more fully aware of the duties expected of me in this profession and strive with every means possible improve my craft to the best as required. We learn every day because change is always constant. This attitude has helped me to manage situations and to rise above any challenge that matters.
Tell us about the impactful work you do as an environmental journalist and news anchor.
As an environmental journalist with TVCNEWS, I spear-headed a groundbreaking partnership between the media organization and WildAfricaFund, an environmental organization focused on conservation and raising awareness about wildlife protection. As part of this collaboration, I played a pivotal role in co-producing and reporting stories to shift attitudes towards the environment and promote sustainable solutions. Through this, I have been able to highlight the importance of protecting the environment and showcase actionable steps that individuals and communities could take to make a difference.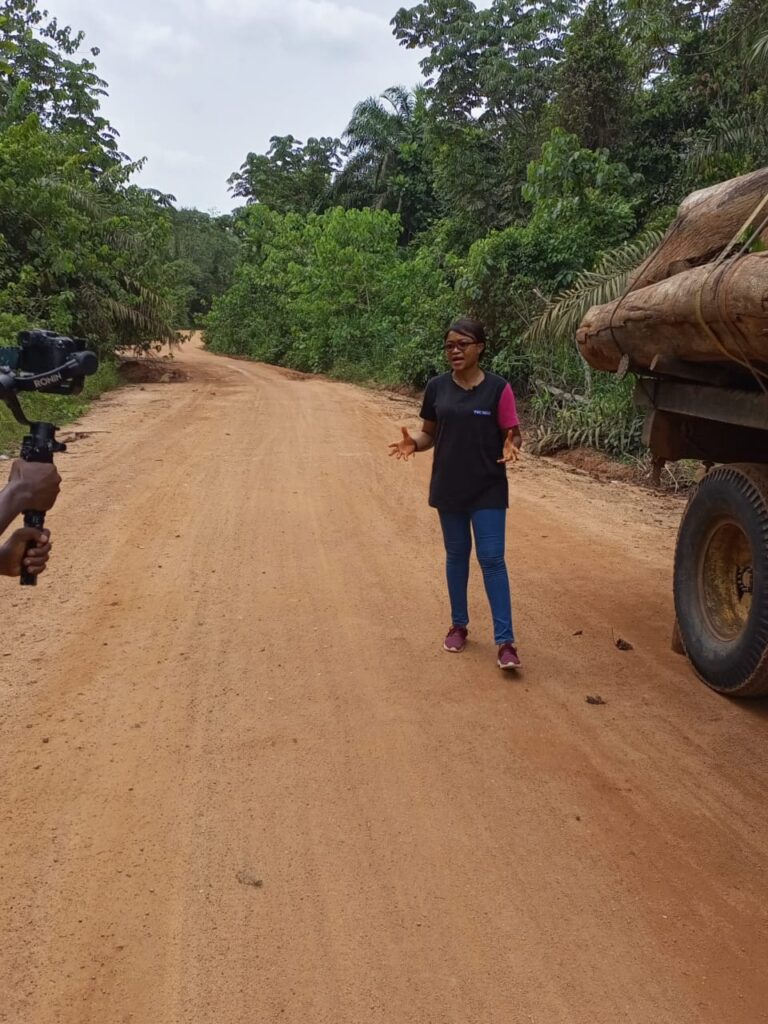 Part of my other role as a journalist is presenting news bulletins. At first, the challenge I had for me then was reading too fast and missing my words due to stage fright sometimes. But overtime, I got trained by other veterans in the industry such as late Reverend Olufunke Alli, Late Ijeoma Daramola, Siju Alabi, Seyi Martins, Late Ambassador Segun Olusola, Bola Wola-Makinde. Their guidance and assistance over the years helped shaped my journey as a News Anchor today and made me realize the importance of always being composed and in control during every live broadcast because as a News Anchor, you are only as good as your last performance.
What training programmes or short courses have you attended, which you applied on the job that made the most impact for you?
I recently participated in an Investigative Journalists Workshop on Illegal Wildlife Trade, organized by the Wildlife Conservation Society. This workshop focused on equipping journalists with the skills and knowledge necessary to uncover and expose the illegal wildlife trade. Through this, I gained a comprehensive understanding of the complexities surrounding illegal wildlife trade, including the environmental, economic, and social impacts. The skills and knowledge acquired through this workshop have empowered me to tackle one of the most critical global environmental challenges. Last August, I took part in the African Centre for Development Journalism Inequality Reporting Fellowship. This fellowship provided me with specialized training in reporting on issues related to inequality. The skills and insights gained from this program have allowed me to delve deeper into societal inequalities and shed light on marginalized communities.
What aspirations are you considering for yourself?
With nearly two decades of experience as a professional in the field of broadcast journalism, I aspire to take on leadership roles within media organizations, such as editorial positions or managerial roles. I plan to expand my knowledge in areas like digital media, multimedia storytelling, and data journalism.
Also, my involvement in initiatives like the partnership between TVC News and WildAfricaFund demonstrates my passion for using the media as a vehicle for social change. Going forward, I intend to deepen my impact by engaging in more advocacy work and projects related to sustainable development, conservation, and social justice.
I also plan to actively seek out training opportunities, workshops, and fellowships that align with my career goals and also remain at the forefront of a rapidly evolving media landscape.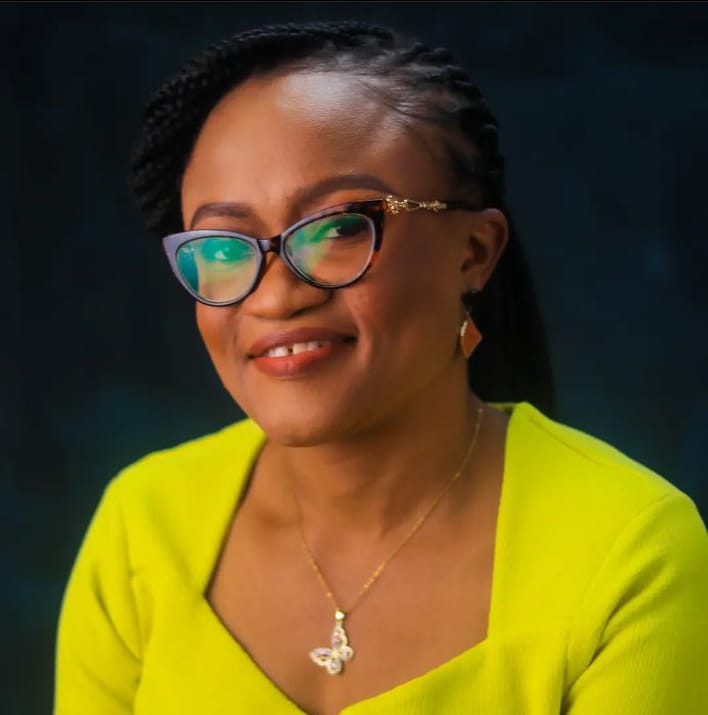 Esther Omopariola: Media owners need to create a work environment that promotes positivity, collaboration, and respect. Encourage open communication, appreciation for diverse perspectives, and constructive feedback. Recognize and celebrate employee achievements and milestones, fostering a sense of camaraderie and pride within the team. Additionally, media owners need to Invest in the professional development of employees by offering training programs, workshops, and mentorship opportunities.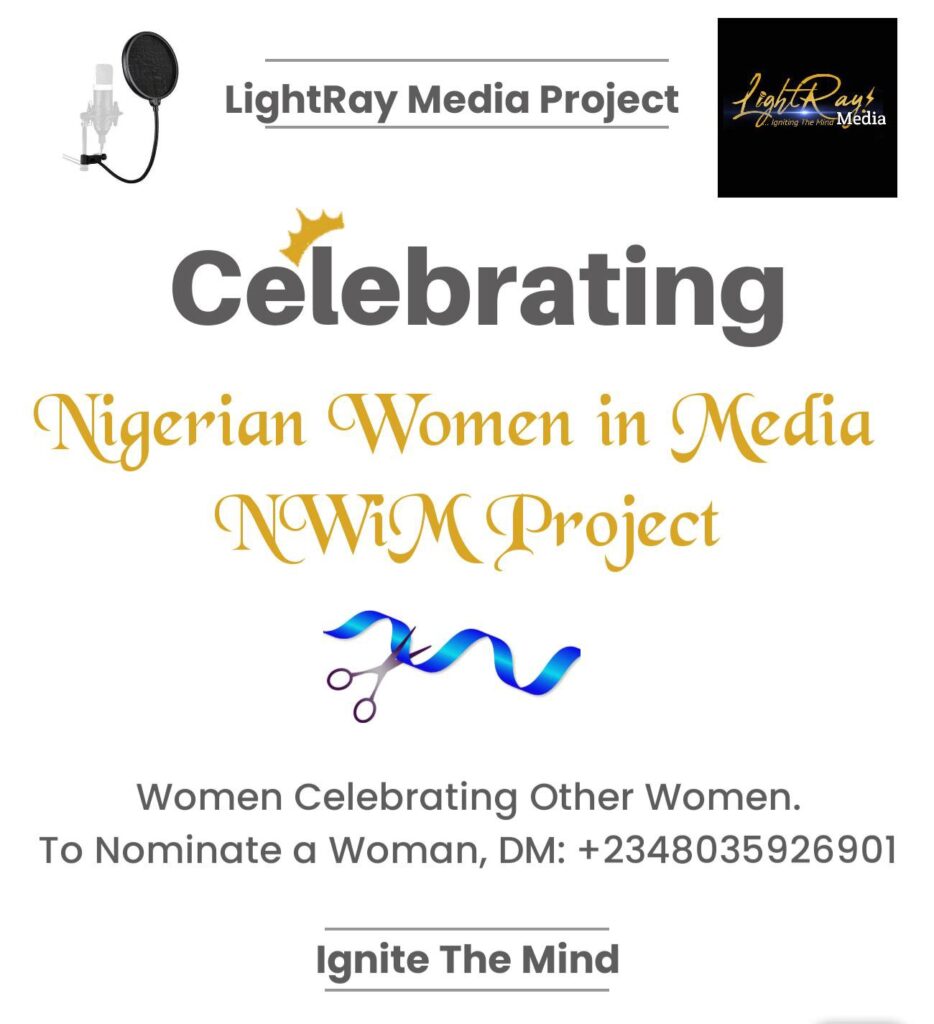 How would you describe the media landscape and the disruptions that will affect the role of Women men in the media industry?
The media landscape is experiencing significant disruptions due to technology and changing audience preferences. These disruptions will impact the roles of women and men in the industry. Opportunities arise from digital platforms, diverse content demands, and citizen journalism. However, challenges include gender biases, online harassment, and the need for media literacy. Data-driven journalism and evolving business models require adaptability and entrepreneurial skills. Efforts towards gender equality, diverse representation, and inclusive practices are essential for a thriving and equitable media industry.
What suggestions, if any, would you give media owners or heads of media business to help boost morale, effectiveness, and reduce toxicity in the workplace?
Media owners need to create a work environment that promotes positivity, collaboration, and respect. Encourage open communication, appreciation for diverse perspectives, and constructive feedback. Recognize and celebrate employee achievements and milestones, fostering a sense of camaraderie and pride within the team. Additionally, media owners need to Invest in the professional development of employees by offering training programs, workshops, and mentorship opportunities.
This not only enhances their skills but also demonstrates a commitment to their growth and success. It is also important for them to take swift action to address toxic behavior, conflicts, or issues within the organization. Establish a clear protocol for reporting and addressing complaints, and ensure that all employees feel safe to speak up. Media owners should exemplify the desired values and behaviors in the workplace. Show respect, integrity, and professionalism in all interactions. Encourage open dialogue, active listening, and empathy. By setting a positive example, media owners can inspire their employees and foster a healthy work culture.
If you were to reimagine your career, what would you do differently, starting today?
With the ever-evolving media landscape, it's important to stay updated on emerging technologies and platforms. I would explore opportunities to leverage digital media, social media, and multimedia storytelling to expand my reach and engage with a wider audience. I could also consider incorporating video content, podcasts, or interactive formats into my work to stay relevant and connect with viewers in innovative ways. I would also consider narrowing my focus and becoming an expert in a specific area or beat, such as environmental issues, or social justice, and establish yourself as a go-to authority in that area. This specialization can lead to increased opportunities, recognition, and impact.
What tips in personal development, career pursuit, network strategies, and wealth creation would you advise other women in the media, including men, to tap into?
To excel in the fast-paced media industry, women and men I would suggest the following key tips:
One: Continual Growth: Invest in personal development, embracing challenges and maintaining work-life balance for sustained success. Two: Career Advancement: Set clear goals, seek mentorship, and stay adaptable to navigate industry changes and seize new opportunities. Three: Effective Networking: Build a diverse professional network, actively engage with peers, and offer support to foster valuable relationships. Forth: Financial Prosperity: Develop financial literacy, explore multiple income streams, negotiate fair compensation, and seek expert advice for long-term wealth creation. Fifth: By prioritizing personal growth, pursuing career goals, nurturing a strong network, and making informed financial decisions, individuals in the media industry can thrive and make a lasting impact.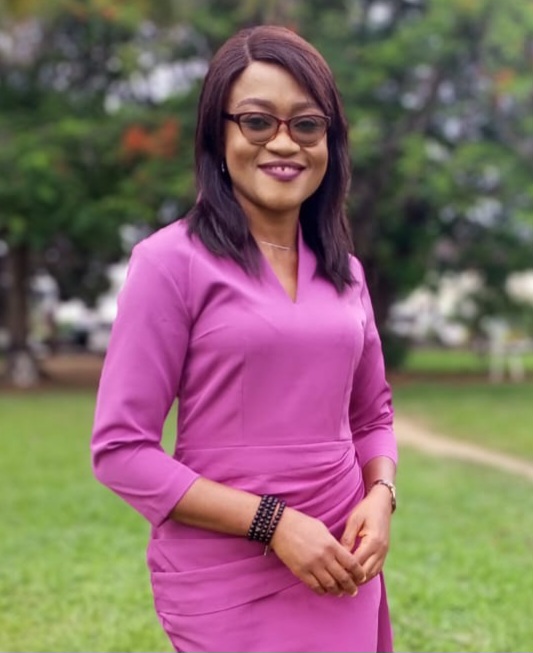 Esther Omopariola: Women need to develop strong negotiation skills to ensure fair compensation and access to resources. Intentionally seeking leadership roles empowers women to shape organizational cultures and decision-making processes, too.
Let's talk about women in media. What can they begin to do differently to enable them hold their own space within the media industry?
In an ever-evolving media landscape, women are carving out their space and making their voices heard. To hold their own within the industry, there are key steps women can take. First, build a support network of like-minded women that provides a platform for collaboration, mentorship, and solidarity. Advocating for equal opportunities and representation is crucial and there is need to challenge biases and keep pushing for change. Women need to develop strong negotiation skills to ensure fair compensation and access to resources. Intentionally seeking leadership roles empowers women to shape organizational cultures and decision-making processes too.
Embracing continuous skills development will keep women more competitive and relevant in a rapidly changing industry. By challenging gender stereotypes and supporting fellow women, they create a more inclusive and empowering environment. Together, women in media can make a significant impact, transforming the industry for generations to come.
How do you think the Nigerian media can up it's ante to compete favourably with the international media?
To compete more effectively with international media, our media in Nigeria can take several steps to elevate its standards. First and foremost, improving the quality of content is very essential. Nigerian media should focus on producing well-researched, accurate, and engaging content. These include investing in investigative journalism and in-depth reporting on local and global issues. By providing unique perspectives and comprehensive coverage, the Nigeria media can attract a wider audience.
Embracing technological advancements is another crucial aspect. Nigerian media should adapt to modern technologies and digital platforms to deliver content efficiently and reach a larger audience. Creating user-friendly websites, mobile apps, and utilizing social media platforms for news distribution and audience engagement can be highly effective.
Improve Production Values: Enhancing the production values of television programs and documentaries can significantly improve the visual appeal and overall quality of Nigerian media. Investing in state-of-the-art equipment and production techniques can help compete with international media in terms of presentation and aesthetics.
Develop International Partnerships: Collaborating with international media organizations can foster knowledge sharing, enhance journalistic standards, and facilitate the exchange of resources. This can include partnerships for co-production, content syndication, and training programs for journalists and media professionals.
Expand Global Coverage: Nigerian media should increase its global coverage by establishing international correspondents and news bureaus. This would allow for broader reporting on global events and issues, providing a more comprehensive perspective to the audience.
Invest in Training and Development: Continuous training and development programs for journalists and media professionals can improve their skills and keep them up-to-date with global media trends. This can include workshops, seminars, and collaborations with international media organizations to learn best practices.
Engage with the Audience: Nigerian media should actively engage with its audience through social media platforms, online forums, and interactive features. Responding to feedback, conducting polls, and involving the audience in news discussions can create a sense of community and increase loyalty.
Market the Nigerian Brand: Nigerian media can actively promote the country's rich cultural heritage, arts, entertainment, and technological advancements to the international audience. Highlighting success stories, showcasing local talent, and participating in international media events can boost Nigeria's image and attract global attention.
Tell us something fun about you.
One of the few things I do to de stress is watching movies and sitcoms or anything that brings joy and allows me to disconnect from work. I also spend time with family and friends, engage in meaningful conversations, and share your thoughts and experiences. Talking to loved ones can provide emotional support and helps one unwind. Sometimes I read books, magazines, or articles that are unrelated to work. I also try to set aside some time each day to disconnect from technology. Turn off notifications, limit screen time, and engage in activities that don't involve electronic devices.
Written by ERU